This store requires javascript to be enabled for some features to work correctly.
The Zero Waste Club Organic Cotton Dish Towels are perfect for drying hands, drying dishes or cleaning. They are also super soft and high quality which is important when we are using them everyday to dry our hands! Made from 100% Organic cotton they are strong, durable and super absorbent. 
Vegan
Are machine washable and can be tumble dried

100% biodegradable and recyclable

36cm x 36cm (14.2" x 14.2")
Colour Light Peach
Product Information
Why switch to an organic dish cloth?

Many regular dish towels are made from polyester which is a petroleum-based fibre made from non-renewable sources.
Washing polyester causes hundreds of thousands of micro-plastic fibres to release into the water stream, and eventually back into our natural ecosystems.
We make our dish towels from 100% organic cotton, which means that they are 100% biodegradable and recyclable.
It also means that no dangerous fertilisers are used farming the cotton. These fertilisers pose a huge threat to human health and the natural ecosystems on cotton farms.
Care & Aftercare

Wash at 60°C
Can be tumble dried
We recommend avoiding fabric softener as it will affect the drying properties of the organic cotton
Why We Love Zero Waste Club
Aim to make eco-friendly products more accessible to more people and to make it the number one consumer choice as opposed to buying plastic or unsustainable items.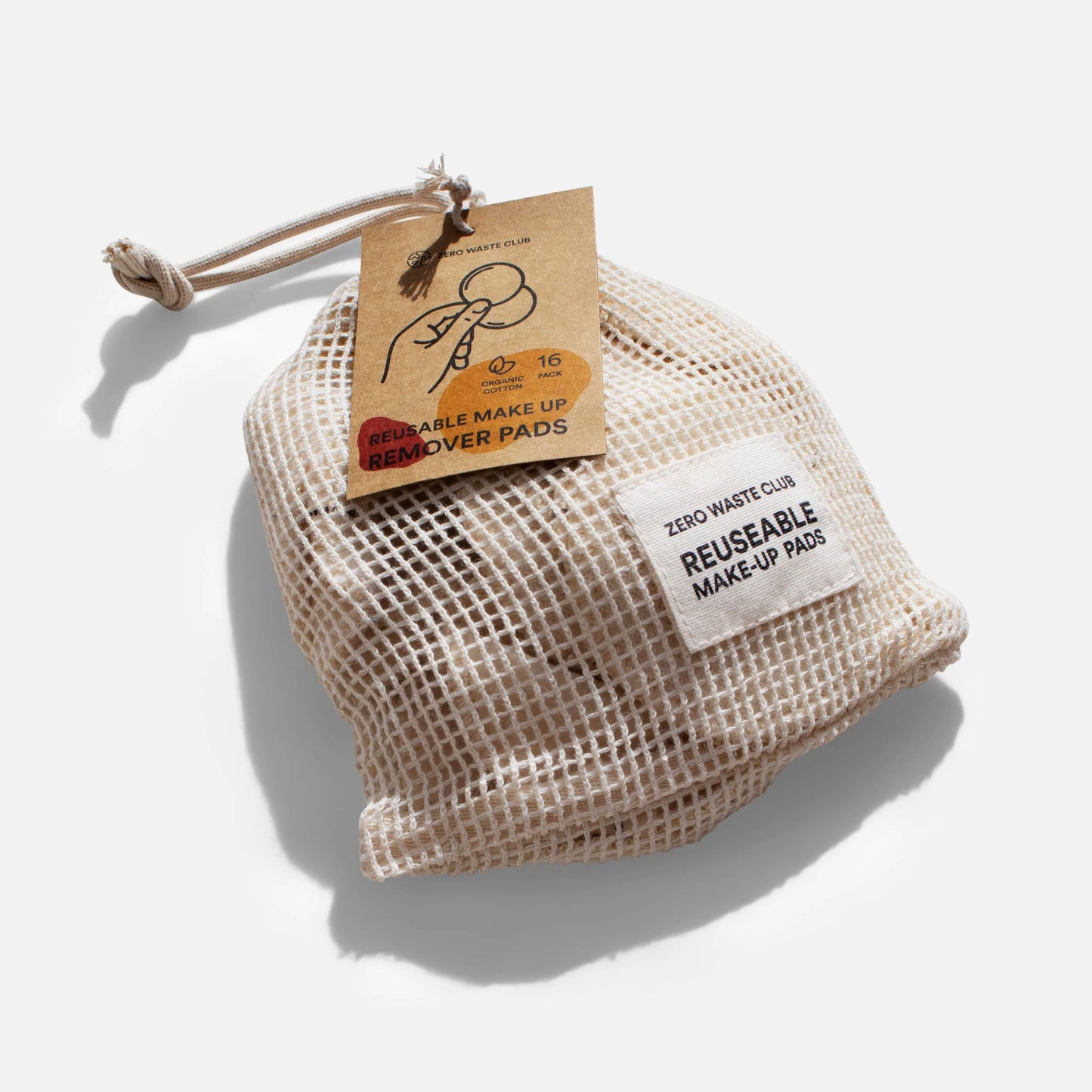 So what makes Zero Waste Club different?
Zero Waste Club doesn't just strive to make high quality sustainable products, they want to ensure that the people who make their products are happy making them. Zero Waste Club, ensure that their artisan makers are paid way above the minimum wage and have great working condition. They also believe that it is important to know where your products come from and what the working conditions are like for those who produce the product. Zero Waste Club predicts that they have offset over 300,000 pieces of single use plastics from entering our environment thanks to the introduction of reusable products, a number that we are sure will continue to increase.