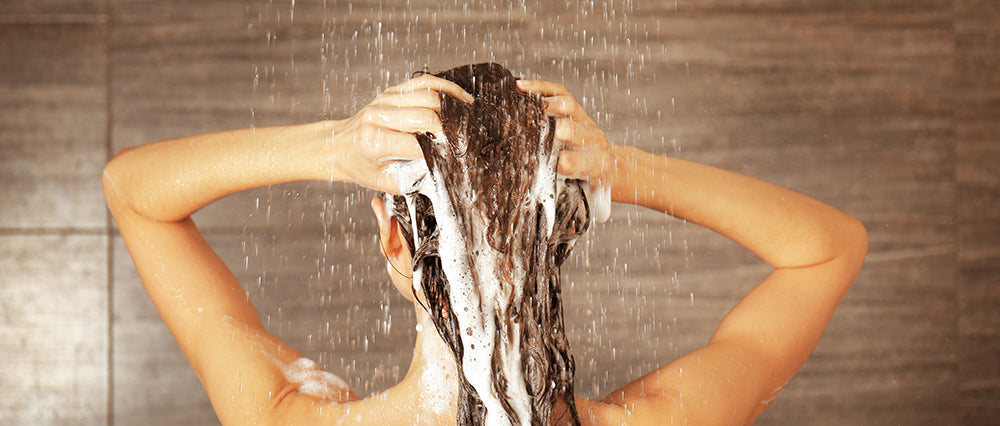 Making the switch to shampoo bars is a great way to reduce your plastic waste, the average person uses 10 bottles of shampoo a year making shampoo bars a fantastic plastic free, eco-friendly alternative. Plastic free shampoo bars are one of the best selling products at Be Kind Beauty so we will keep expanding the range so there are plenty on offer for all hair types! We currently stock Soul and Soap, Zero Waste Club, EarthKind, Friendly Soap and more. There can be a transition period for your hair to get used to a new and more natural product especially if you have been using traditional shampoo's, so here is some tips on how to make the switch to plastic free shampoo bars:
How to use a Shampoo Bar:
Make sure you comb through your hair before washing.
Wet your hair like normal.
Rub the shampoo bar into your scalp, then section your hair and run the bar down the lengths of your hair making sure you cover each section of hair.
Alternatively your can rub the bar into a lather in the palm of your hands then apply to your hair, which ever works best for you.

 

Make sure you create a rich lather with the shampoo bar, massage and work it into your roots and the lengths of your hair to remove all the grease and dirt.
Rinse thoroughly, some people redo this step depending on how thick their hair is.

 

Depending on how greasy or dirty your hair gets you might want to repeat step 3 through to 6 to ensure you remove all traces of build up.
The transition stage.
Your hair and scalp may need a transition period for it to detox and rebalance depending on what shampoo you have being using before switching to a plastic free shampoo bar. You may discover your hair feels greasier than usual. This is due to the fact that most commercial shampoo's contain SLS which is a foaming agent that helps shampoos to lather. These harsh foaming agents strip your hair of its natural protective oils which then stimulates your scalp to produce more oil to compensate. Once your hair has rebalanced it will feel and look much healthier. There are a couple of tips to help you get through this transition period including using vinegar rinse and/or a baking soda rinse.
Using hair rinses.
Many shampoo bar users recommend using a vinegar hair rinse after using a shampoo bar. This can help if you live in a hard water area as it can be difficult to rinse all the shampoo residue from your hair. The vinegar rinse ensures all the shampoo residue or grease is removed leaving your hair gorgeously soft and shiny. Don't worry the slight vinegar scent disappears once your hair is dry! 
We stock a lovely scented hair rinse by Bain and Savon simply apply (you could use a refillable spray bottle) or pour over your scalp and allow the mixture to run through your hair. Leave the vinegar rinse on your hair for 1-2 minutes before rinsing thoroughly. You can then follow with conditioner if needed.
Baking Soda Clarifying Rinse.
Baking soda helps lift any grease or product residue from your hair. Combine 1 tablespoon of baking soda with 1-2 cups of warm water, apply to wet hair and work it thoroughly through. Rinse your hair as normal and follow with the Shampoo Bar.