This store requires javascript to be enabled for some features to work correctly.
Zero Waste Club's eco-friendly reusable kitchen scourer pads are 100% biodegradable, vegan and plastic-free. Made from waste coconut coir and natural rubber latex these zero waste pads are perfect for scrubbing away hard grease, stains and any food residue. Their design helps you reach all tricky corners of your plates and pots that rigid loofah scrubbers can't get into. Even though these little beauties are tough on dirt they won't scratch or damage your delicate crockery.



Pack of 5

Vegan 

100% Biodegradable, Zero Waste & Plastic Free

Each pad : 10cm (l) x 7.5cm (w) x 0.5cm (h)
3.9" (l) x 3.0" (w) x 0.2" cm
Product Information
Why switch to a coconut scrubber?

Did you know that kitchen sponges and scrubbers are made from plastic? They are not recyclable so will go straight to landfill. Even when you use them, they shed off tiny amounts of microplastics which becomes toxic to us and our environment. 

So we wanted to create a great plastic-free alternative to plastic sponges and scrubbers. It's made from totally natural ingredients; coconut coir and natural rubber. So at the end of life this is 100% biodegradable and will not produce microplastics. This pad is made from coconut coir thats a waste product of coconut harvesting. Since this waste is purchased rather than local coconut farmers in India discarding it, it provides them with an additional source of income. 
Care & Aftercare

To prolong the effective use of the scrubber. Use the scrubber for dedicated tasks such as cleaning grease and hard grime and use a normal natural cellulose or loofa sponge for other washing up tasks.

When the coconut dish scrubber is no longer scrubbing your dirty dishes well, you can use it as a soap dish to put the soap block on. If not the scrubber will biodegrade as long as its on a patch of grass. If you want to speed up the breaking down of the scrubber, simply bury it underground or put it in your home compost. If your council collects food waste for composting, you can also put the coconut scrubber in the food waste bin.
Why We Love Zero Waste Club
Aim to make eco-friendly products more accessible to more people and to make it the number one consumer choice as opposed to buying plastic or unsustainable items.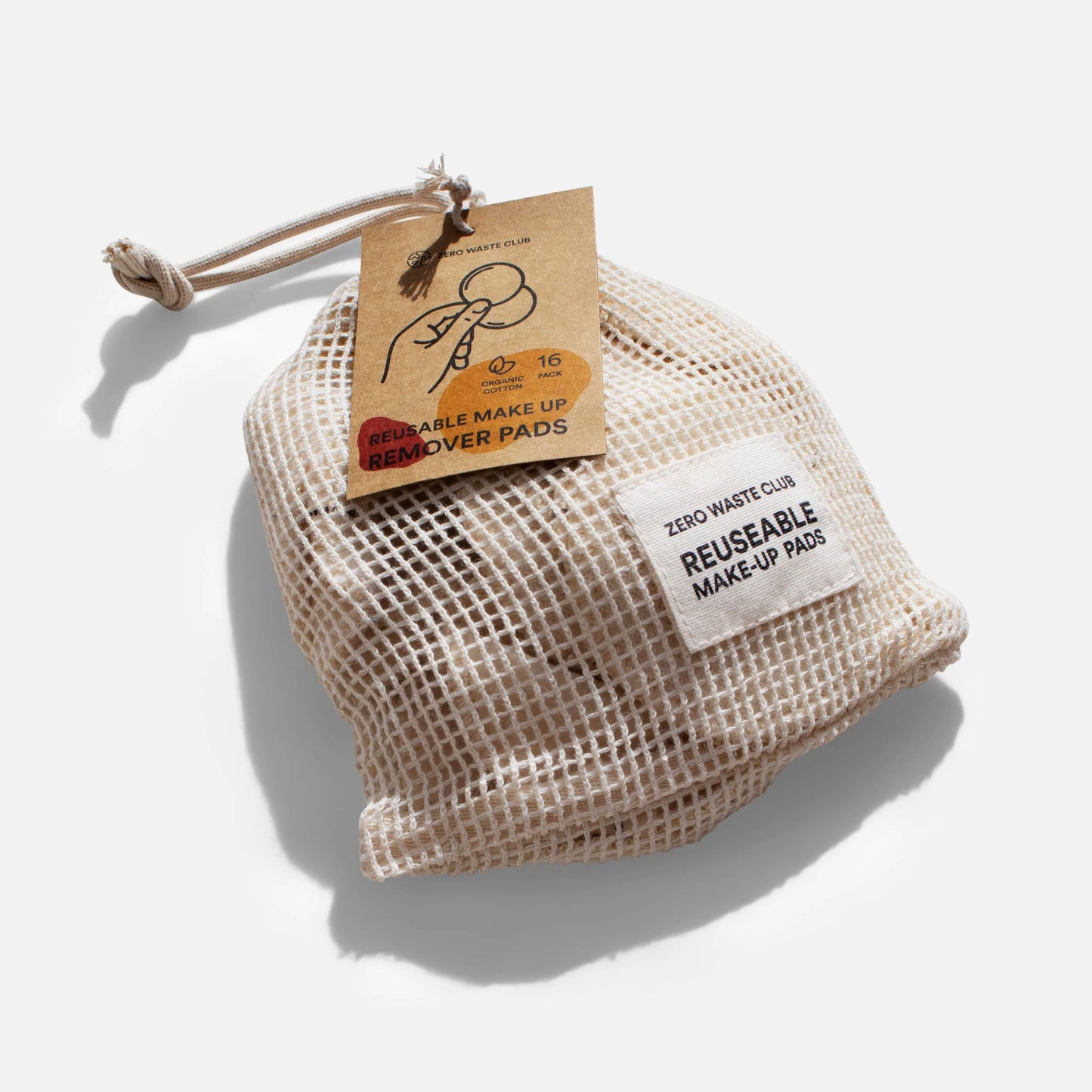 So what makes Zero Waste Club different?
Zero Waste Club doesn't just strive to make high quality sustainable products, they want to ensure that the people who make their products are happy making them. Zero Waste Club, ensure that their artisan makers are paid way above the minimum wage and have great working condition. They also believe that it is important to know where your products come from and what the working conditions are like for those who produce the product. Zero Waste Club predicts that they have offset over 300,000 pieces of single use plastics from entering our environment thanks to the introduction of reusable products, a number that we are sure will continue to increase.