This store requires javascript to be enabled for some features to work correctly.
Rosehip Scar Oil is a ultra-intense, totally natural moisturising oil, made with some really wonderful skin-nourishing ingredients. It's particularly suitable for use on scars, stretch marks, uneven skin tone, dehydrated or ageing skin, because it's so rich in pure, cold-pressed rosehip oil, a gem of an ingredient.
Cruelty Free and Vegan
SLS, SLES & ALS Free
Free from Parabens, PEGS & Phthalates
 Free From Perfumes
Gluten Free
Palm Oil Free
50ml
Product Information
Description

Rosehips are packed full of nutrients such as Vitamins A and C, and the essential fatty acids Omega-3 and Omega-6; they work to support the natural cycle of skin cell renewal by feeding the epidermis with the vital nutrients it needs to regenerate damaged or fragile areas. Used over time the oil can improve the appearance of fine lines, wrinkles, blemishes and scars. It makes a perfect emollient oil to condition, smooth and soften rough, dry or fragile skin, leaving it supple and healthy.

Rosehip oil rich in vitamins A & C as well as Omegas-3 and -6, it delivers essential nutrients direct to damaged skin to support the production of new skin cells

Organic calendula intense golden-orange marigold flowers steeped in pure sunflower oil to extract their soothing, regenerative properties

Palmarosa essential oil nourishing, rejuvenating and supportive of skin cell renewal

Lavender & Roman Chamomile essential oils deliciously scented and naturally antimicrobial essential oils to calm and protect

Grape seed oil beautifully light carrier oil, exceptionally high in Vitamin E and linoleic acid

Rosehip Scar Oil is totally free from parabens, preservatives, petrochemicals or perfumes, which makes it perfect for dry or sensitive skin. It's also suitable for people who may be prone to dermatitis, eczema, psoriasis and dry, sore, itchy skin conditions.

Suitable for all ages and skin types, including babies from 6 weeks.
Ingredients

Vitis Vinifera (grape) seed oil Rosa Canina (rosehip) fruit oil Helianthus Annuus (sunflower) seed oil* Tocopheryl (Vitamin E) Calendula Officinalis (calendula) macerated flower oil* Anthemis Nobilis (Roman Chamomile) essential oil* Lavandula Angustifolia (lavender) essential oil* Cymbopogon Martini (palmarosa) essential oil Geraniol & Linalool (from essential oils)

*organic ingredients

Our products are handmade using natural ingredients; as such the product may vary in appearance from time to time but this will not affect the quality of the product. Does not contain nuts, soya, gluten, lanolin, coconut or palm oil. Balmonds Skin Rescue is entirely free from synthetic perfumes and colours, petrochemicals, parabens, phthalates, propylene glycol, SLS/SLES, PEGs, methylisothiazolinone (MI) and methylchloroisothiazolinone (MCI).
How to Use

Balmonds Rosehip Scar Oil be used on scar tissue, stretch marks, uneven or damaged skin anywhere on the body; just apply gently to the area, smoothing the oil on with soft pats.

If using on the face: dispense a few drops of the oil onto your fingertips and apply to freshly cleansed, slightly damp skin. Massage very gently onto your cheeks, forehead and chin, smoothing over lips, nose and under eyes with gentle upwards strokes to distribute evenly over the whole face.
Balmond's offers a natural and effective alternative for skin conditions like eczema, psoriasis, dermatitis and rosacea in adults and children.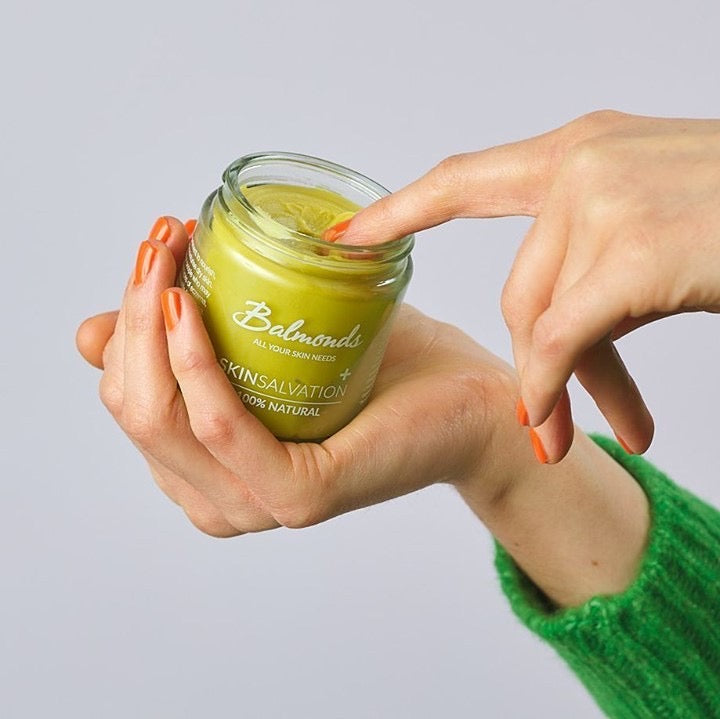 So what makes Balmonds different?
Their award-winning products are perfume-free and use high-quality natural ingredients like shea butter and hemp seed oil. These ingredients help to soothe, dry, sensitive and sore skin. They nourish sensitive and allergy-prone skin without synthetic and harmful ingredients. Their ingredients are all sourced in an environmentally conscious and sustainable way. They believe in sourcing ingredients fairly and ethically from local and organic sources.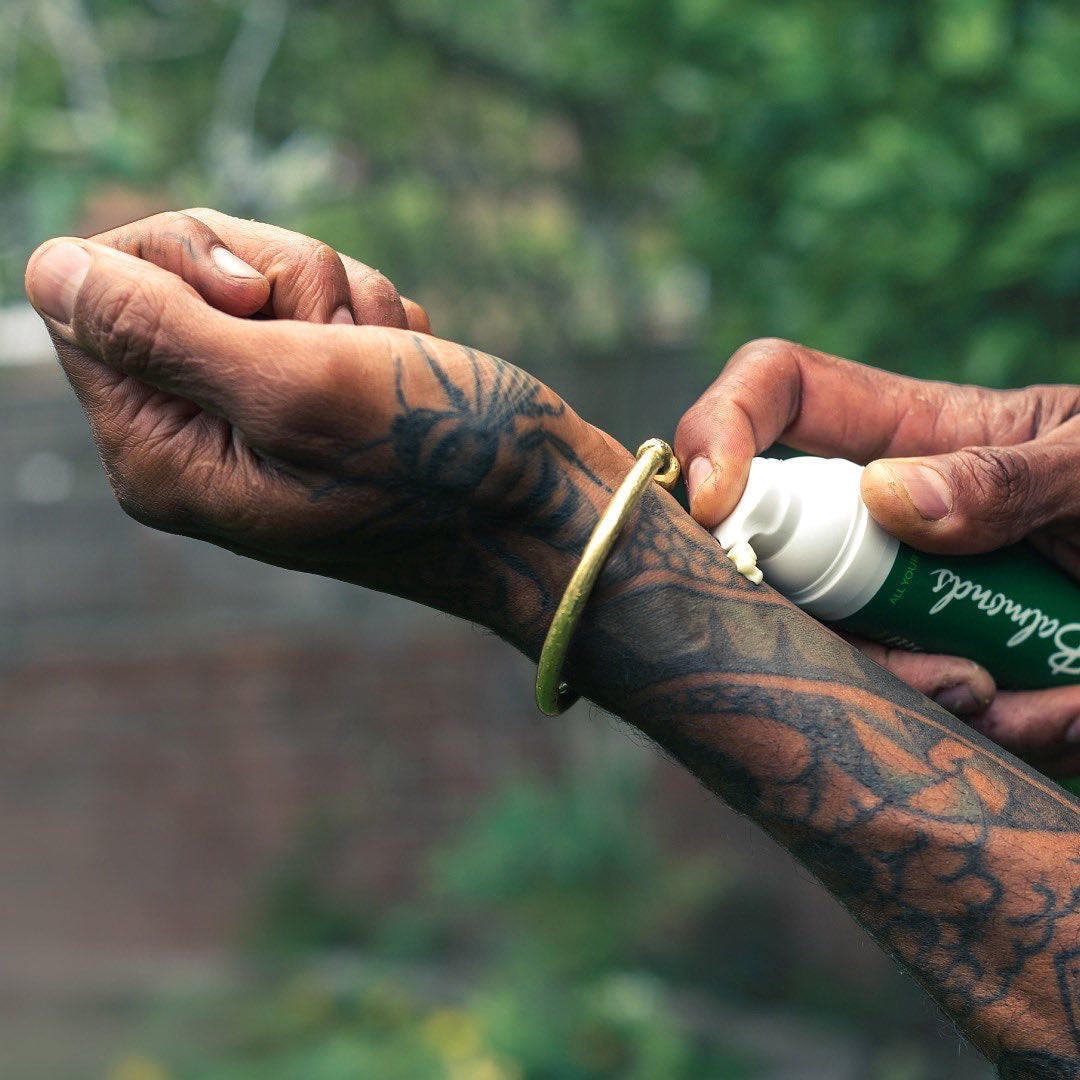 Balmonds are revolutionising the way people manage and treat their skin
71% of the global population suffer from sensitive skin and eczema affects over 20% of the world's children. Yet we still hear the phrase, 'I've tried everything but nothing seems to work!' That's why Balmonds goal is to innovate natural skincare and provide help in every way we can.
All Balmonds products are entirely free from synthetic perfumes and colours, petrochemicals, parabens, phthalates, propylene glycol, SLS/SLES, PEGs, methylisothiazolinone (MI) and methylchloroisothiazolinone (MCI).