This store requires javascript to be enabled for some features to work correctly.
Sleep your way to beautiful skin! Sleep Recovery Night Oil features a revolutionary, dual-action microalgae blend that protects your skin from internal stressors and disruption. Together with the soothing scent of neroli, it quiets your mind and lulls you into a deep, blissful sleep. Thanks to the smoothing, rejuvenating action of neroli and chia seed oils, you'll wake up rested, refreshed, and rocking the ultimate eight-hour glow.
Made with just 7 natural ingredients
Vegan & Cruelty Free
Certified Organic by COSMOS
Palm Oil Free
Free From Parabens
100% Natural, 98% Organic
Gluten Free
Suitable for all skin types
30ml
Product Information
Description

The Skin & Tonic sleep recovery night oil combines Chia Seed, Microalgae and Neroli to help the skin restore and rest overnight. It soothes inflammation and protects your skin from adrenaline and cortisol damage. Refines and minimises viable pores to improve the skin's texture and smooths the appearance of fine lines and wrinkles. The natural formula restores the natural circadian rhythm of your skin and stimulates cell renewal for a healthy-looking complexion. Neroli increases serotonin and promotes relaxation and sleep.

Key ingredients;

Chia Seed Oil

This light, absorbent oil it is the richest source of Omega 3 found in nature. A powerful natural source of ALA (Alpha Lipoic Acid). It helps smooth fine lines and decrease inflammation whilst increasing the skin's natural glow.

Microalgae

An exclusive microalgae blend with a revolutionary dual action. Its synergistic molecules restore the homeostasis of the skin by protecting the skin from inner stress signals, cortisol and adrenaline, restoring its natural circadian rhythm.

Neroli Essential Oil

Distilled from orange blossom this oil is scientifically proven to increase serotonin. It also helps soften the appearance of wrinkles, stimulate new growth in skin cells and gently lifts your mood.
Ingredients

Carthamus Tinctorius (Safflower) Seed Oil* Salvia Hispanica (Chia) Seed Oil* Borago Officinalis (Borage) Seed Oil* Helianthus Annuus (Sunflower) Seed Oil Plankton Extract Citrus Aurantium (Neroli) Flower Oil* Tocopherol Allergens:Linalol, Limonene, Farnesol, Geraniol

 

*Organically produced ingredient.
How to use

Apply after cleansing and applying serum. Place 2-3 drops in the palm of your hand and use your fingertips to gently massage into your face and neck before bed. To really enjoy the soothing effects and gorgeous scent of neroli, take a moment to cup your hands over your nose and take a few deep breaths.
Skin & Tonic create effective, organic, sustainable skincare and selfcare that fits effortlessly into your busy, beautiful, chaotic and very real life.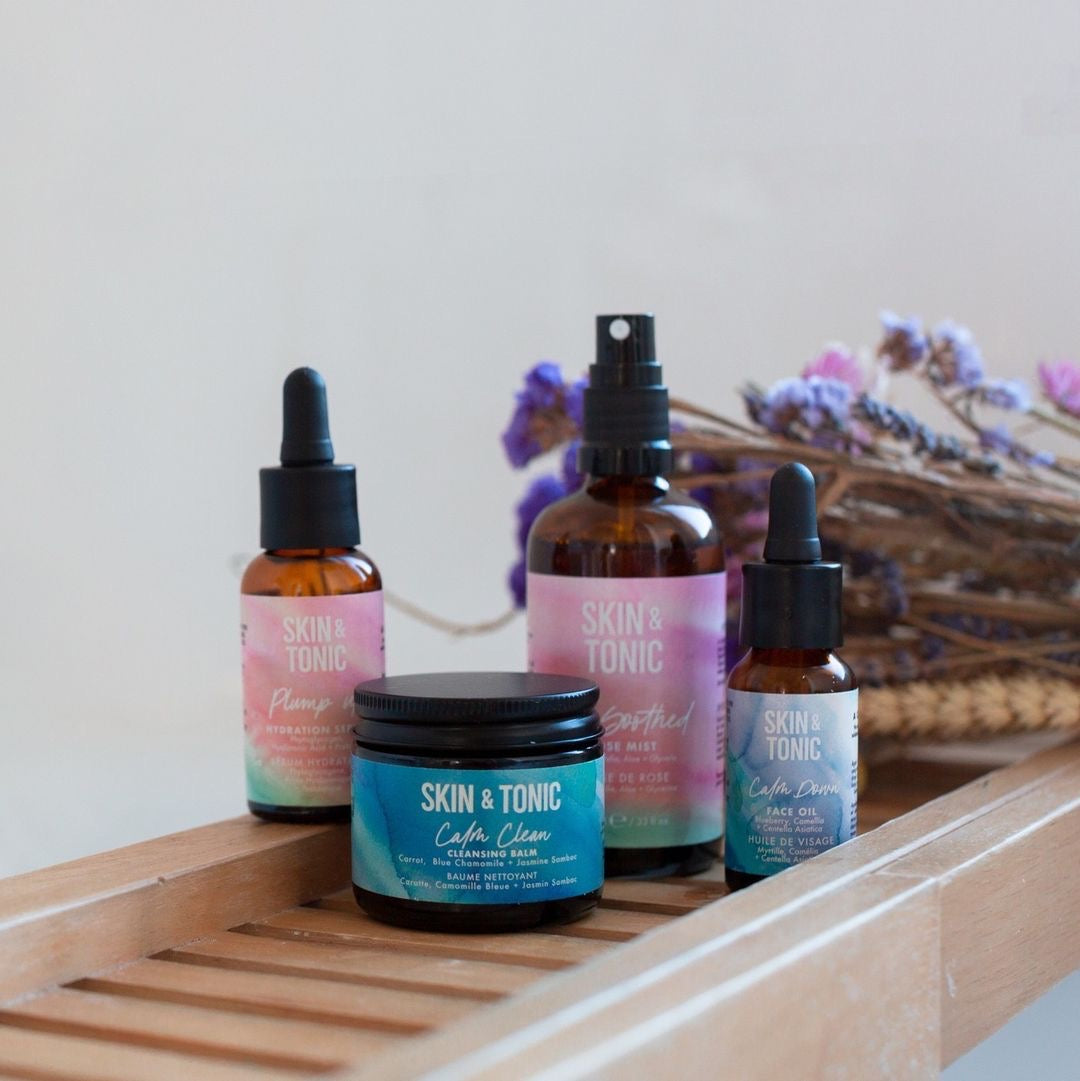 So what makes Skin & Tonic so special?
Skin & Tonic was created to help founder Sarah reduce some of the stresses in her life and help her live more healthily. She wanted to create sustainable skincare products that were free from dubious ingredients, were both gentle and effective and then share them with others. Skin & Tonic is 100% Organic and certified by COSMOS meaning that every aspect of their production goes through a rigorous audit each year. They are also completely cruelty-free, with all products being tested on themselves and NEVER on animals. So, use Skin & Tonic to find calm in a stressful world with effective skincare.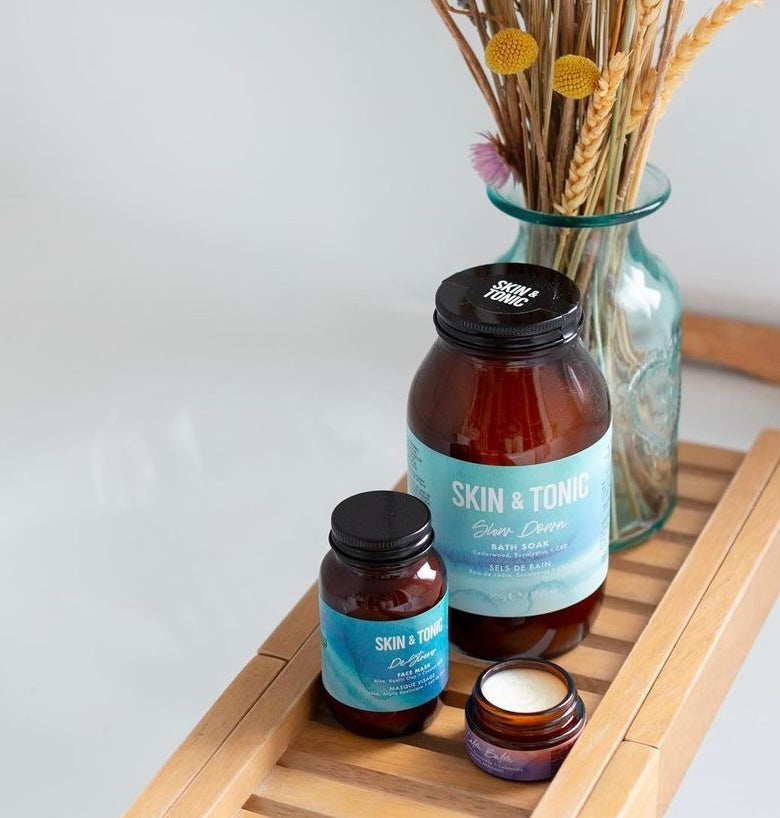 Supporting wellness and selfcare
 For most of us, our busy lives and hectic schedules means self-care is squeezing in that five-minute skincare ritual that makes you feel all glowy and fresh-faced. Sometimes it's taking a moment to breathe in a soothing scent when you feel overwhelmed. It can be sinking into a comforting bath with a face mask. Or some days it's just remembering to take off your make-up at the end of a busy day. Skin & Tonic helps you live a soothing and calming lifestyle whilst still taking care of your skin.