This store requires javascript to be enabled for some features to work correctly.
Treat your stressed-out skin to some TLC with Skin & Tonic's De-Stress Face Mask. Even the most sensitive skin will love this super-soothing mask, made with gentle kaolin clay, vitamin-rich coconut milk and healing aloe vera. It soothes inflammation and redness whilst also helping treat and prevent blemishes. Bliss out with the relaxing scent of lavender while your mask works its magic, detoxifying your skin and leaving it hydrated, nourished and silky soft.
Made with just 6 natural ingredients
Vegan & Cruelty Free
Certified Organic by COSMOS
Palm Oil Free
Free From Parabens
100% Natural, 80% Organic
Gluten Free
Suitable for all skin types
50g
Product Information
Description

The Skin & Tonic De-Stress face mask combines Aloe, Kaolin Clay and Coconut Milk to soothe and calm the skin. Without drying your skin, this mask removes toxins and nourishes with essential vitamins and fatty acids. It repairs the skin's natural moisture barrier and heals and hydrates the skin. The vitamin rich formula improves skin elasticity and softness whilst the uplifting fragrance promotes relaxation and lifts your mood.

 

Key ingredients:

Kaolin Clay

One of the gentlest clays, white kaolin removes toxins effectively without over-drying the skin whilst also enhancing elasticity.

Coconut Milk Powder

Rich in fatty acids (particularly Lauric Acid) and skin-restoring vitamins B, C & E, this repairs and protects the skin's mantle, leaving it deeply hydrated and silky-soft.

Aloe Vera Powder

A powerful adaptogen. Light, hydrating and healing, aloe contains natural salicylic acid, great for the prevention and treatment of blemishes.
Ingredients

Zea Mays (Corn) Starch*Cocos Nucifera (Coconut) Milk PowderKaolin (Clay)Aloe Barbedensis (Aloe) Leaf Juice Powder*Maltodextrin*Lavandula Angustifolia (Lavender) Flower Oil*Allergens:Limonene, Geraniol, Linalol

 

*Organically produced ingredient.
How to use

Use once a week to revive dry skin, or whenever you need to de-stress. Pour a teaspoon of powder into the palm of your hand or a small dish. Add 2-3 drops of warm water and mix to make a creamy paste.Massage onto clean, damp skin using gentle, circular movements. Remove with warm water or with a cotton cloth. For an extra boost, try adding honey, yoghurt and/or your favourite Skin & Tonic face oil.
Skin & Tonic create effective, organic, sustainable skincare and selfcare that fits effortlessly into your busy, beautiful, chaotic and very real life.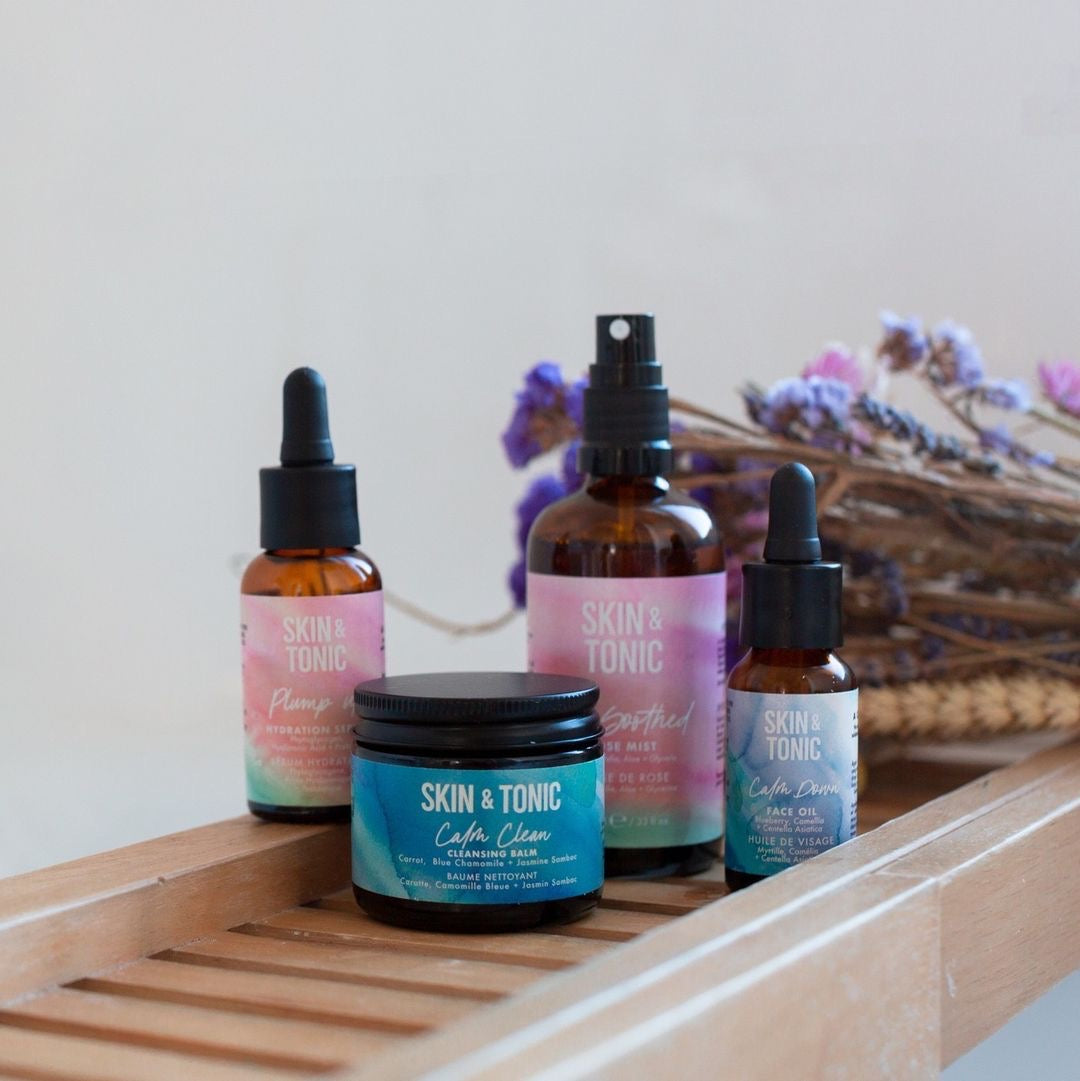 So what makes Skin & Tonic so special?
Skin & Tonic was created to help founder Sarah reduce some of the stresses in her life and help her live more healthily. She wanted to create sustainable skincare products that were free from dubious ingredients, were both gentle and effective and then share them with others. Skin & Tonic is 100% Organic and certified by COSMOS meaning that every aspect of their production goes through a rigorous audit each year. They are also completely cruelty-free, with all products being tested on themselves and NEVER on animals. So, use Skin & Tonic to find calm in a stressful world with effective skincare.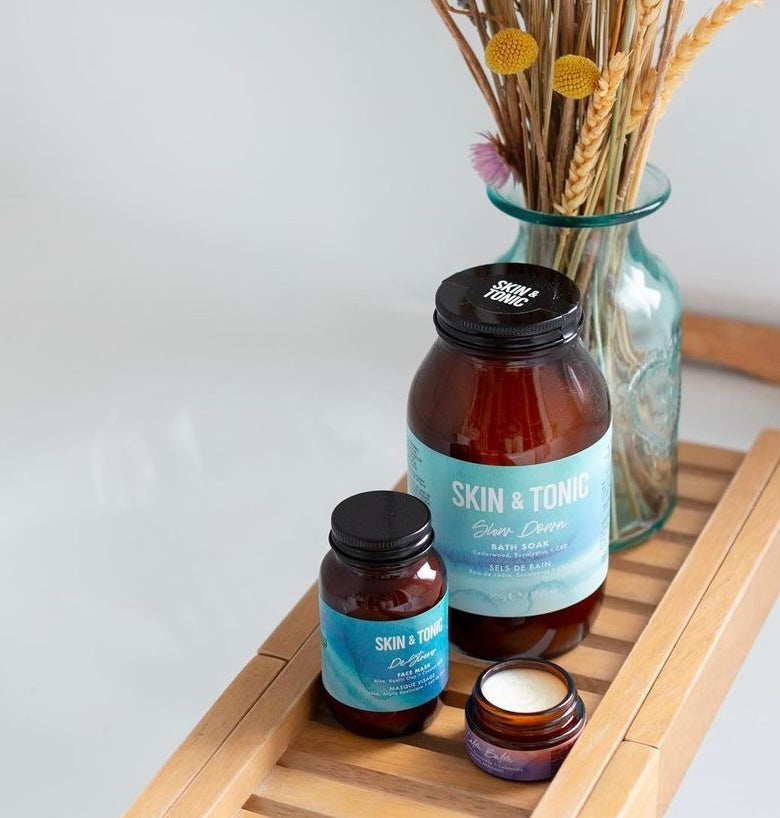 Supporting wellness and selfcare
 For most of us, our busy lives and hectic schedules means self-care is squeezing in that five-minute skincare ritual that makes you feel all glowy and fresh-faced. Sometimes it's taking a moment to breathe in a soothing scent when you feel overwhelmed. It can be sinking into a comforting bath with a face mask. Or some days it's just remembering to take off your make-up at the end of a busy day. Skin & Tonic helps you live a soothing and calming lifestyle whilst still taking care of your skin.