This store requires javascript to be enabled for some features to work correctly.
Supercharge your skin from within! This glowing golden oil is packed with vitamin C, using a unique delivery system to target and revitalise key skin cells. Organic rosehip oils rejuvenate your skin with trans-retinoic acid (TRA) and protective antioxidants, while pumpkin seed oil brings you skin-loving vitamin E and nourishing omega oils. This natural facial oil helps minimises wrinkles, skin damage and scarring whilst also protecting the skin from environmental damage and premature ageing.
Made with just 7 natural ingredients
Vegan & Cruelty Free
Certified Organic by COSMOS
Palm Oil Free
Free From Parabens
100% Natural, 98% Organic
Gluten Free
Suitable for all skin types
20ml
Product Information
Description

The Skin & Tonic Inner Glow face oil combines vitamin c, rosehip fruit and pumpkin to renew and firm the skin. The 100% natural formula tones, firms and smooths the skin. It stimulates skin cell regeneration and collagen production to give a healthier, brighter and more youthful appearance.

Key ingredients:

Vitamin C

A unique and natural delivery system, using cornflowers to deliver Vitamin C to key skin cells. This helps to firm, tone and reduce the appearance of wrinkles.

Rosehip Fruit & Seed Oil

These nourishing oils are naturally high in TRA (Trans-Retinoic Acid) and antioxidant carotenoids: helping to prevent premature ageing and protect against environmental stressors.

Pumpkin Seed Oil

Rich in Vitamin E, Omegas 3 and 6 and zinc, which help to stimulate cell regeneration, healing scars and skin damage.
Ingredients

Rosa Canina (Rosehip) Seed Oil*Rosa Canina (Rosehip) Fruit Oil*Cucurbita Pepo (Pumpkin) Seed Oil*Helianthus Annuus (Sunflower) Seed OilCentaurea Cyanus (Cornflower) Callus ExtractAscorbic acidTocopherol

*Organically produced ingredient.
How to use

Place 2-3 drops in the palm of your hand. Use your fingertips to gently massage into your skin. Use after cleanser, toner and serum. Can be used before moisturising or mixed with a moisturiser or mask. Can be used AM and/or PM.
Skin & Tonic create effective, organic, sustainable skincare and selfcare that fits effortlessly into your busy, beautiful, chaotic and very real life.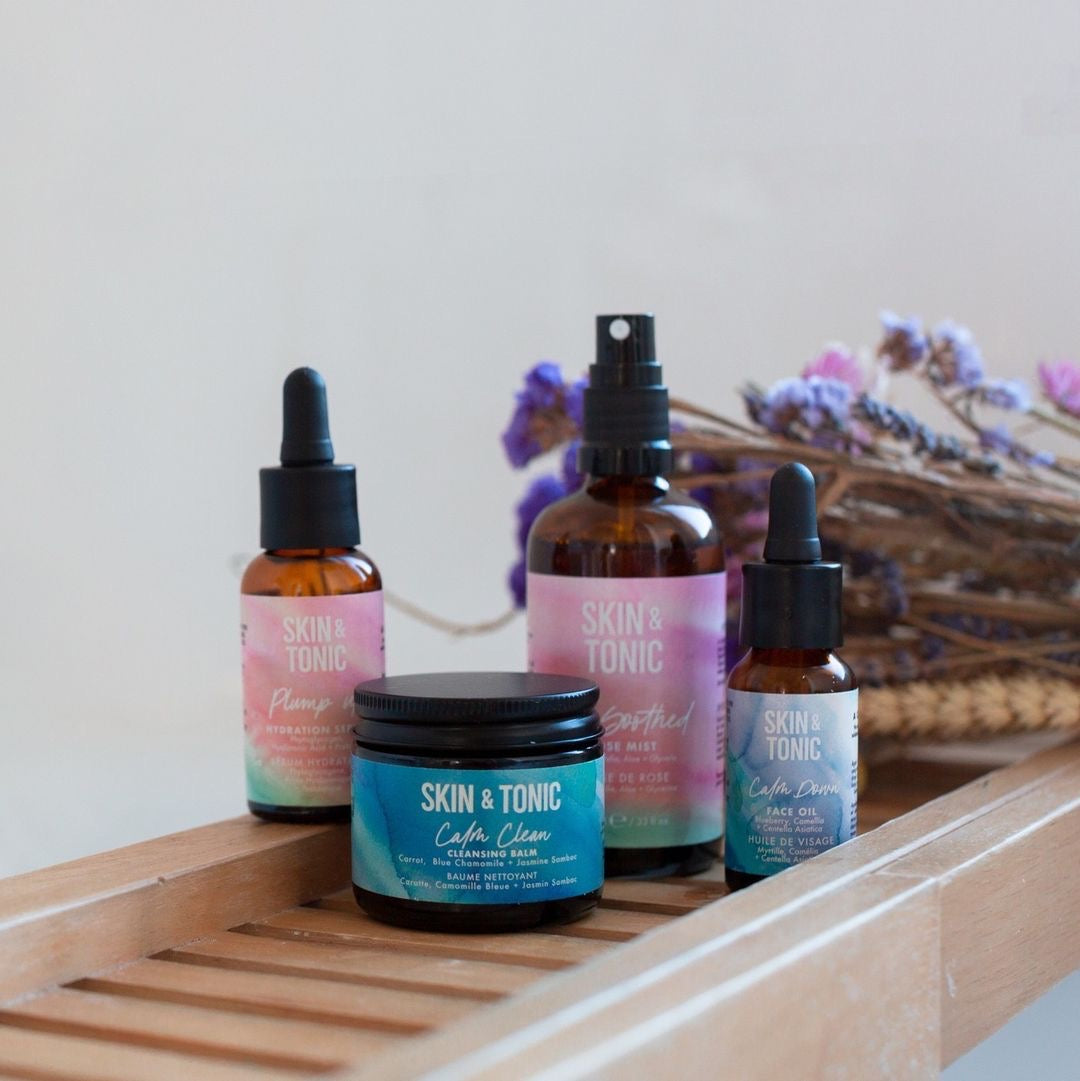 So what makes Skin & Tonic so special?
Skin & Tonic was created to help founder Sarah reduce some of the stresses in her life and help her live more healthily. She wanted to create sustainable skincare products that were free from dubious ingredients, were both gentle and effective and then share them with others. Skin & Tonic is 100% Organic and certified by COSMOS meaning that every aspect of their production goes through a rigorous audit each year. They are also completely cruelty-free, with all products being tested on themselves and NEVER on animals. So, use Skin & Tonic to find calm in a stressful world with effective skincare.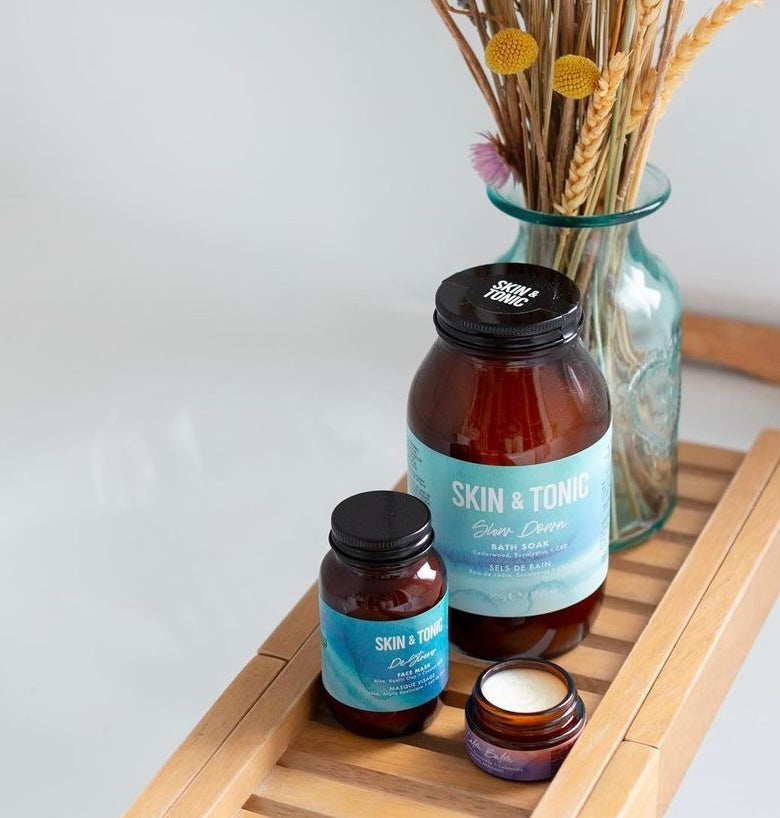 Supporting wellness and selfcare
 For most of us, our busy lives and hectic schedules means self-care is squeezing in that five-minute skincare ritual that makes you feel all glowy and fresh-faced. Sometimes it's taking a moment to breathe in a soothing scent when you feel overwhelmed. It can be sinking into a comforting bath with a face mask. Or some days it's just remembering to take off your make-up at the end of a busy day. Skin & Tonic helps you live a soothing and calming lifestyle whilst still taking care of your skin.