This store requires javascript to be enabled for some features to work correctly.
These all-natural, vegan bath bombs have been handmade right here in the UK. They're powered with sustainable ingredients which are kind to your skin and the environment. After creating the perfect blend of pure essential oils, BeYou doubled the dose to ensure our bath bombs take you where you need to go!
Vegan & Cruelty Free
Paraben Free
Handmade in the UK
150g
Product Information
Description

Drift away in the comfort of your tub with the luxurious aromas of these expertly blended vegan Bath Bombs. The BeYou Bath bombs are packed with double the dose of essential oils needed to soak any built-up tension from the day. BeYou developed their bath bombs alongside real customers with a range of skin types. This allowed them to perfect the scent, the botanicals and even the fizz! BeYou bath bombs are 100% natural, your skin is the largest organ on your body, don't feed it artificial preservatives and nasty chemicals.
Ingredients

Sodium Bicarbonate, Citric Acid, Aqua, Parfum: Mentha Piperita (Peppermint Essential Oil), Eucalyptus Dives Leaf Oil (Eucalyptus Essential Oil), Papaver Somniferum.
How to Use

Drop your bomb into the tub while filling it up and inhale the luxurious scents of the essential oils melting into the water.

Keep dry, cool and sealed when not in use. Use within 6 months of purchase.
BeYou don't just believe in creating science-backed, innovative natural products; it's a means to empower through positivity and unity.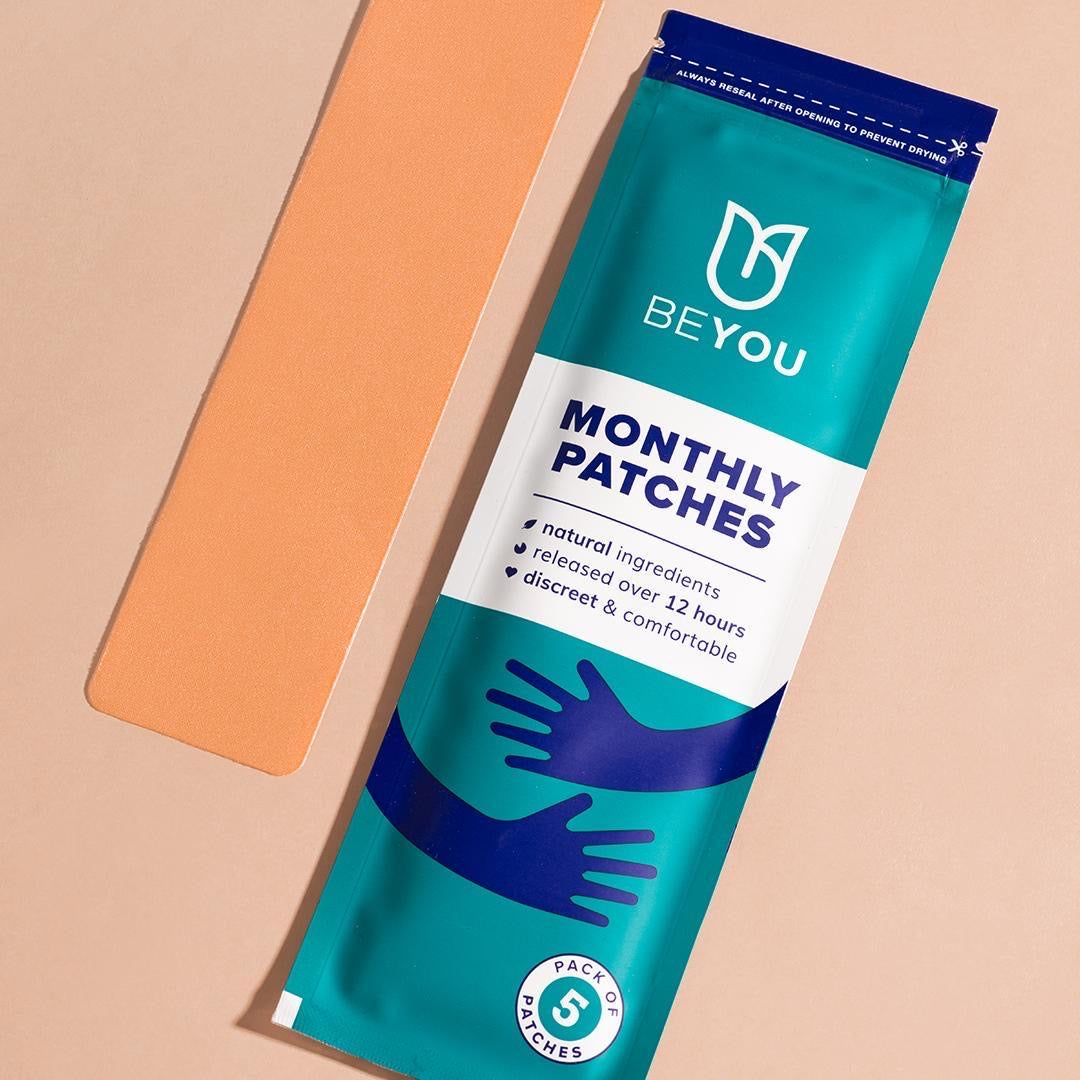 So what makes BeYou different?
BeYou are best known for their flagship period patches. Menstruation is only part of a long list of taboo topics and issues which have historically been discarded as 'girl problems.' BeYou products aim to encourage dialogue, while each purchase helps us to invest in bridging the associated gender gap in medical research.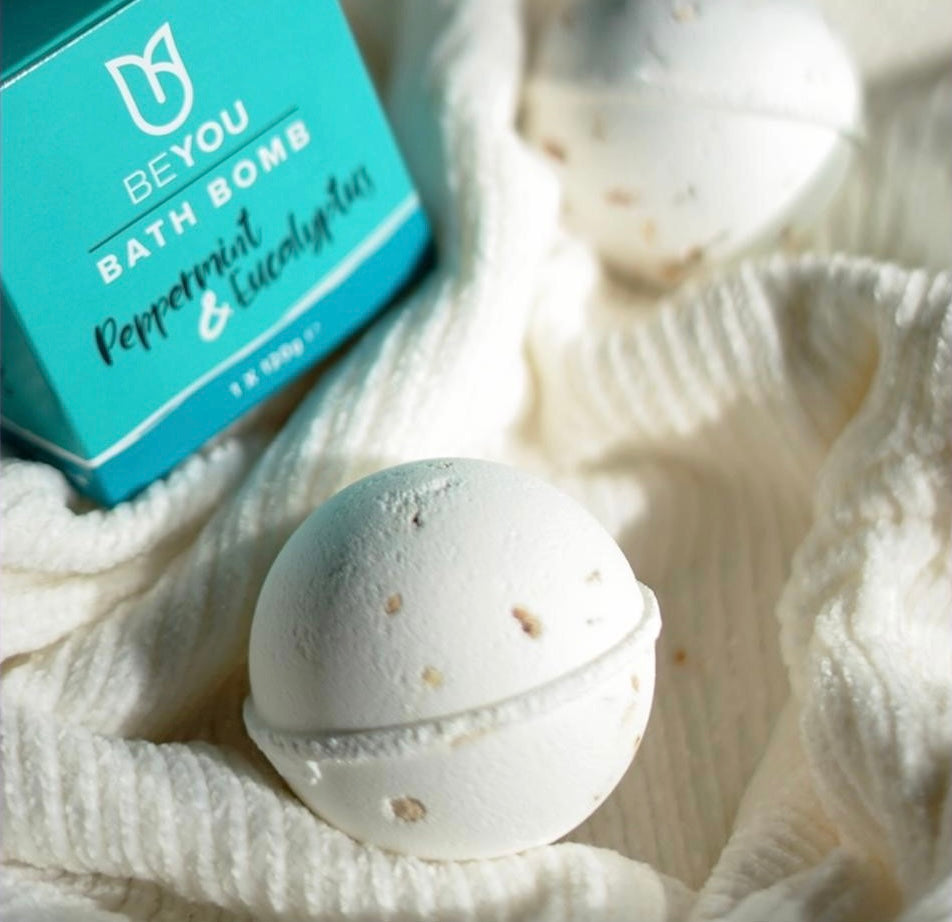 BeYou are meticulous in the choice of ingredients for each and every product.
BeYou have carefully formulated their all-natural range without the use of potentially harmful chemicals that are often banned in some countries, but actually present in many products you find on the shelves! All the BeYou products are vegan (no animal by-products) and cruelty-free (no animal testing).