This store requires javascript to be enabled for some features to work correctly.
THE DISCREET, ON-THE-GO ALTERNATIVE TO HOT WATER BOTTLES!

BeYou Monthly Patches are 100% NATURAL, vegan-friendly, and are used as an alternative to hot water bottles and heat pads. The two main ingredients are steam-distilled Menthol Oil and Eucalyptus Oil, which continue to release over 12 hours, so yes, they're built for convenience!
Vegan & Cruelty Free
Biodegradable
5 strips per pack
Product Information
Description

The BeYou Monthly Patches are formulated by women, for women. The team here has made sure that each one of our strips fits in with your routine, come day, night or moon! Each pack is resealable & contains 5 Monthly Patches for you to use throughout the month. The patches are most commonly used in the morning before work (or school), and at night before bed. So whether you're getting ready for a busy day, or simply want to get comfortable for the night, BeYou is here for you!
Ingredients

Monthly Patches are made from natural plant fibres and contain a proprietary matrix arrangement of Menthol and Eucalyptus Oil, enveloped with an adhesive made from tree sap. It is a naturally derived medical-grade polymer blend and contains no nasties.
How to Use

* Peel off the middle strip of your patch
* Gently place across the area you prefer (belly, back, leg or even
head. We've seen it all)
* Remove the outer strips of the patch and rub on the rest
* Give the patch a bit of a firm rub to activate that famous tingle
(it will go away after 30min, which is normal!)

REMOVAL: When you're ready to remove your patch apply some lukewarm
water across your patch to wet the adhesive, allowing it to peel right
off. You can leave it for when you're in the shower later, or using
a damp cloth!
BeYou don't just believe in creating science-backed, innovative natural products; it's a means to empower through positivity and unity.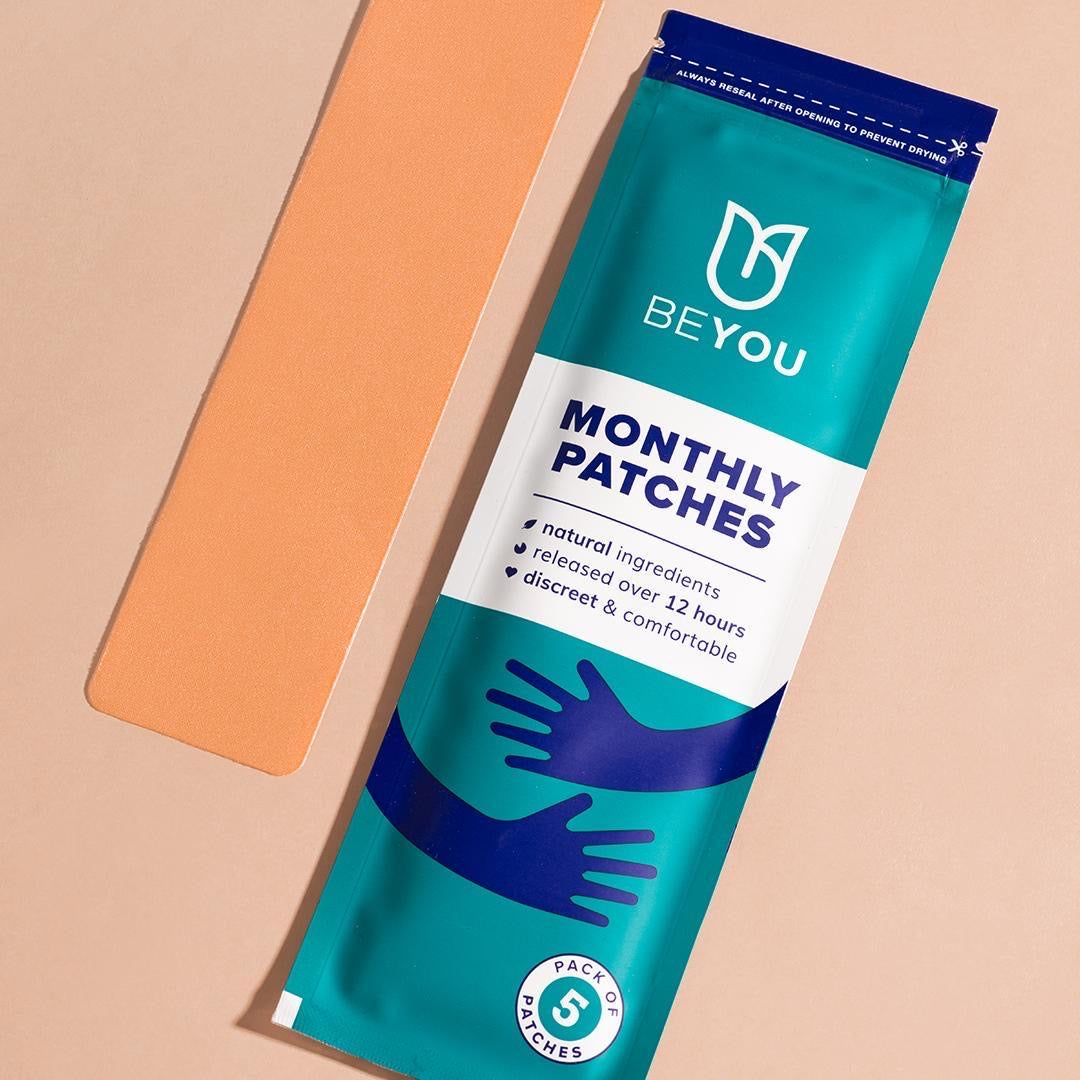 So what makes BeYou different?
BeYou are best known for their flagship period patches. Menstruation is only part of a long list of taboo topics and issues which have historically been discarded as 'girl problems.' BeYou products aim to encourage dialogue, while each purchase helps us to invest in bridging the associated gender gap in medical research.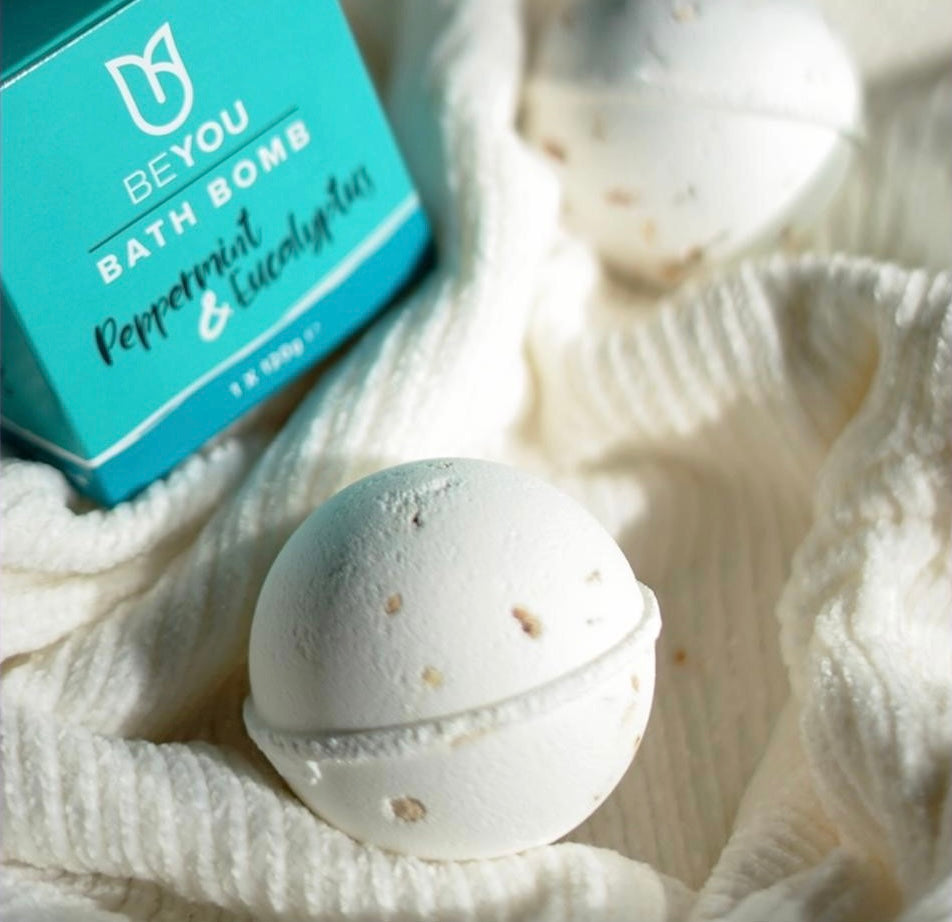 BeYou are meticulous in the choice of ingredients for each and every product.
BeYou have carefully formulated their all-natural range without the use of potentially harmful chemicals that are often banned in some countries, but actually present in many products you find on the shelves! All the BeYou products are vegan (no animal by-products) and cruelty-free (no animal testing).