This store requires javascript to be enabled for some features to work correctly.
The Bain and Savon whipped Hair Mask leaves your hair feeling rehydrated, strong, silky and shiny. A rich and deeply nourishing treatment for dry and coloured treated hair. This unique formula repairs and strengthens, sealing the hair cuticle and banishing frizzy, dry ends.
Cruelty Free & Vegan
Plastic Free
Palm Oil Free
Free from Parabens, SLS, Sulphates & Synthetic detergents
Free from artificial colourings and fragrances
250ml
Product Information
Description

The Bain and Savon Hair mask is a conditioning mouse hair mask is a deeply nourishing treatment for dry and coloured treated hair. It can be used on dry hair too. Apply to dry hair especially the ends and leave on for up to 1 hour. Wash off and no need to condition.

Key ingredients;

Baobab oil The oil is extracted from the seeds of the fruit that blooms on baobab trees, some of which can live a thousand years or more. The trees are native to Africa and have thick trunks with thin branches. Thanks to their spidery, root-like arms, they're often referred to as "upside down trees."

avocado oil is extremely rich in oleic acid and monounsaturated fats, making it one of few oils that can actually penetrate the hair shaft and moisturize your hair, rather than sitting on top and coating your hair. These fats also strengthen the hair shaft and help prevent breakage. Scalp health.

Marshmallow root is great for soothing and relieving your scalp and hair but it's also super slippery so it's great for…you guessed it…slip! Slip is the slipperiness of a product and of course the more slip the better as it will help remove tangles, knots and your hair from coiling around itself.

Bain and Savon don't use any synthetic silicones in our conditioner. Instead it is packed full of antioxidants which help keep hair healthy and give a natural shine!
Ingredients

Aqua, Glycerin, Cetearyl Alcohol, Persea Gratissima (Avocado) Oil, Leuconostoc/Radish Root Ferment Filtrate, Citrus Aurantifolia (Lime) Oil, Behentrimonium Methosulfate, Limonene, Adansonia Digitata (Baobab) Seed Oil, Aloe Barbadensis (Aloe Vera) Leaf Juice, Helianthus Annuus Seed Oil,Althaea Officinalis Root Extract, Panthenol, Citral, Linalool, CitricAcid, Sodium Benzoate, Potassium Sorbate.
How to Use

If your hair is very dry, for a deeper treatment apply the mask then  leave on for ten to 20 minutes before rinsing thoroughly with warm water. Avoid eyes.

Please handle glass carefully! Place securely before use and avoid handling with wet hands.
Packaging

The Mousse Mask comes in a glass bottle with an aluminium lid – both fully recyclable.
Bain and Savon believe that the products they make should be good for not only our bodies but also the environment too.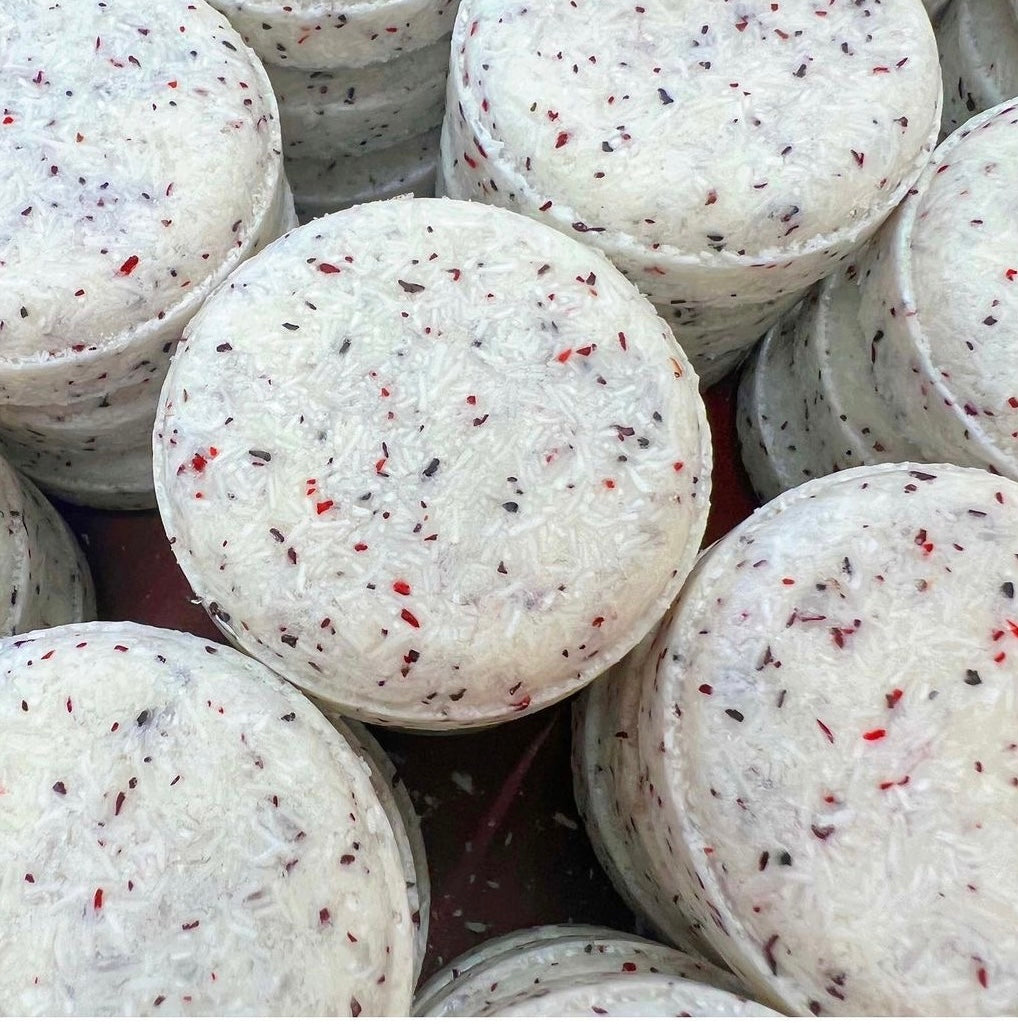 So what makes Bain & Savon so different?
Bain and Savon are a small artisan family run soap company that produce beautiful handmade soaps in the county of Cumbria. Bain and Savon started out as a hobby in 2002, were the founders started producing bath and body products for friends and family and it has continued to grow from there. Bain and Savon specialise in natural, herbal and botanical beauty preparations to produce their natural handmade soaps, shampoo bars and conditioner bars.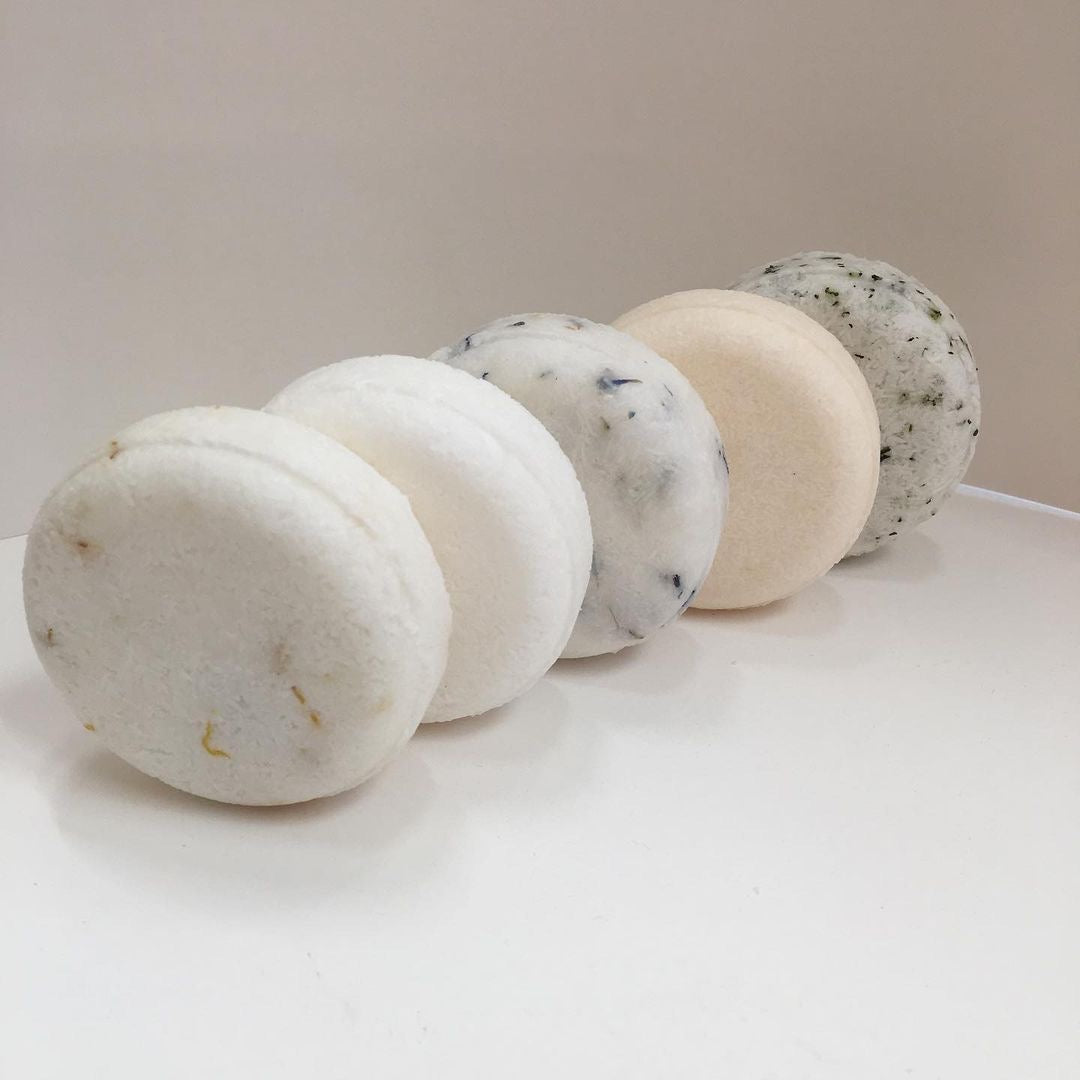 Bain & Savon are an earth conscious vegan skin & haircare brand
 Bain and Savon products are beautifully and naturally scented with 100% pure essential oils and the natural colours come from the fresh herbs and plants used in the formulation of the soaps, some of which are even grown in their own garden!