This store requires javascript to be enabled for some features to work correctly.
This cream deodorant keeps you fresh while moisturising the skin. Thanks to the strong mixture of citrus scents, this deodorant will make you feel fresh every time, in addition to this the Lemongrass essential oil helps boosting the antibacterial power of the deodorant!
Vegan & Cruelty Free
Palm Oil Free
Paraben Free
Plastic Free
Product Information
Description

Zero Waste Path deodorants use recipes that we have tried and tested on us for a long time, they only use simple, pure, natural ingredients and will keep you fresh without the harsh synthetic stuff!

There's no need to create waste or use antiperspirants to avoid unwanted odours, nature has provided us with great ingredients that help eliminate and prevent the bacteria responsible for bad smells.

Key ingredients:

Arrowroot powder: Absorbent

Coconut oil: Antibacterial and moisturising

Shea butter: Moisturising

Baking soda: Antibacterial

Grapefruit essential oil: It smells great!

Lemongrass essential oil: Antibacterial

This is not an antiperspirant deodorant, but thanks to its antibacterial properties it will keep all bad odours away!

(Please note that all zero waste path products are gender-neutral/unisex)

If pregnant or breast feeding please remember to check with your doctor whether the products can be used

Please note that because this product is handmade and hand-poured, slight variations in shape, colour, scent and weight may occur.
Ingredients

Maranta Arundinacea (Arrowroot) Root Powder, Butyrospermum Parkii (Shea Butter) Fruit*, Cocos Nucifera (Coconut) Oil*, Sodium Bicarbonate, Citrus Grandis (Grapefruit) Peel Oil, Cymbopogon Schoenanthus (Lemongrass) Oil.

Within Essential Oils: Citral, Geraniol, Linalool, Limonene

*Certified Organic
Eco Credentials

Electricity: This product was made using 100% renewable energy!

Packaging: 100% tinplate tin with brown paper label, synthetic glue (we're working on it!). The tin is reusable or recyclable, the label at the moment cannot be composted.
Why We Love Zero Waste Path
Zero Waste Path want to make it easier for customers to access zero waste alternatives that not only work but also align with their values.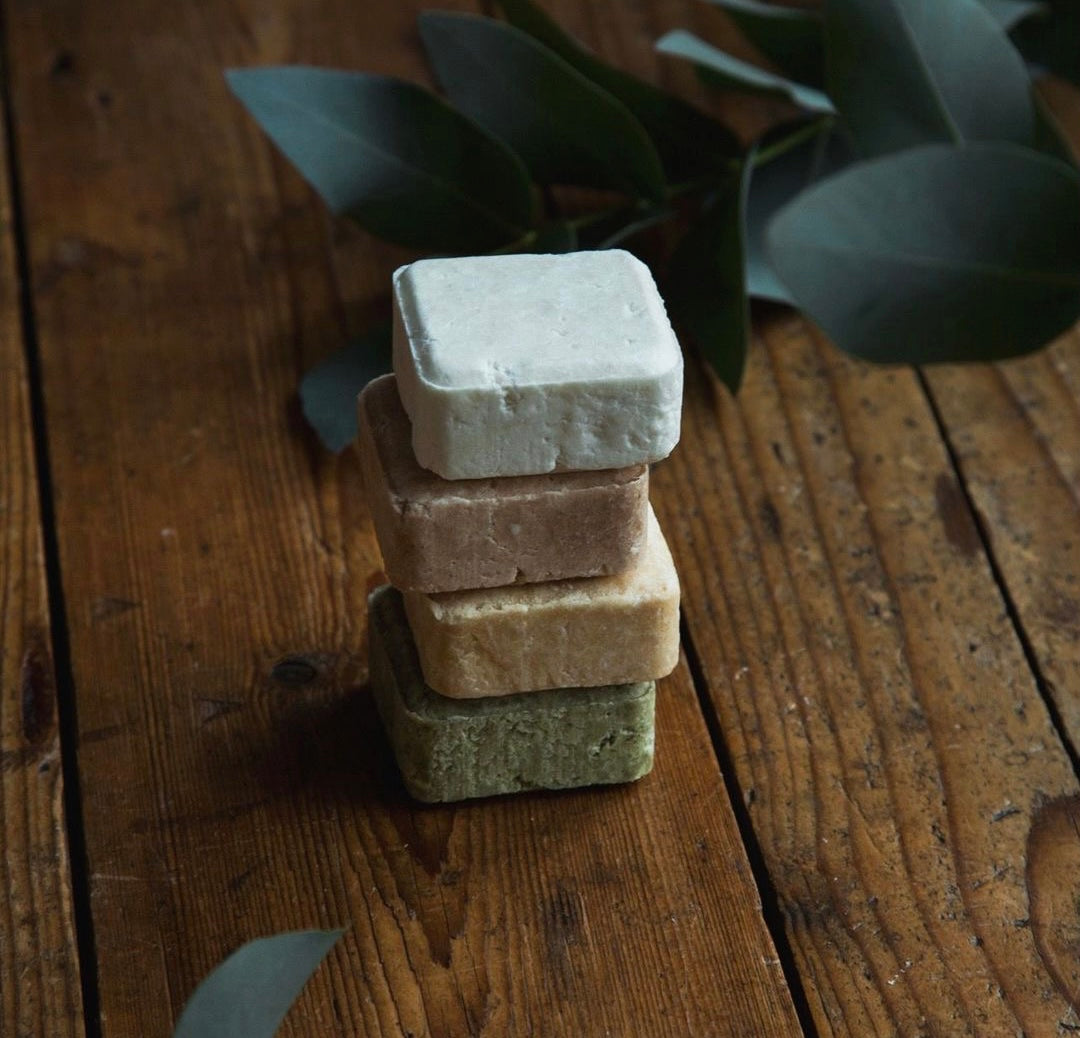 So what makes Zero Waste Path different?
We love that Zero Waste Path have sustainability at the heart of everything they do. They look at every aspect when creating a product from the ingredients, the production, energy used and shipping. All this is to make sure that every product is as sustainable as possible. Their handmade products are formulated with simple natural ingredients. All are palm oil-free, vegan, plastic-free and produced with a circular mentality.