This store requires javascript to be enabled for some features to work correctly.
This soap bar combines the action of the activated charcoal, French green clay and tea tree essential oil, making perfect for oily, impure, and mixed skin types. It will deeply clean while keep the skin soft and moisturised.
Vegan & Cruelty Free
Handmade in the UK
Plastic Free
Palm Oil Free
Paraben Free
100g
Product Information
Description

The Zero Waste Path Activated Charcoal soap bar is formulated to deeply clean whilst also moisturising the skin. It combines nourishing natural ingredients including Green Clay, Olive oil, Shea Butter, with essential oils. With added peppermint essential oil it will also keep you fresh year-round, making it a great after-shave soap for everyone!

(Please note that all Zero Waste Path products are gender-neutral/unisex)

This soap bar can be used for washing your hands, body or face!

Key ingredients;

Olive oil - Highly moisturising and hydrating, highly penetrable, does not clog pores

Coconut oil - Moisturising, in saponified products it also helps increase lather

Shea butter - Highly nourishing and moisturising, perfect for extremely dry skin

Glycerin - Naturally occurring in soap, as it is a byproduct of saponification, it has great moisturising properties

5% superfat: 5% of the oils contained in this soap are unsaponified, making it much more moisturising than standard commercial soap

Please keep this soap on a soap dish and let it dry evenly to make it last longer.

 

- If pregnant or breast feeding please remember to check with your doctor whether the products can be used -
Ingredients

Sodium Olivate (Olive Oil), Aqua, Sodium Cocoate (Coconut Oil)*, Glycerin, Sodium Shea Butterate(Shea Butter)*, Mentha Arvensis (Peppermint) Leaf Oil, Melaleuca Alternifolia (Tea Tree) Leaf Oil, Activated Charcoal, Montmorillonite (French Green Clay).

Within Essential Oils: Geraniol, Linalool, Limonene

*Certified Organic

5% superfat: 5% of the oils contained in this soap are unsaponified, making it much more moisturisingthan standard commercial soap

Please note that z-w-p use a natural, almond-based glue on our labels.
Transparency

Electricity: This product was made using 100% renewable energy!

Packaging: 100% recycled, unbleached cardboard. Recyclable and/or compostable.

Please note that because this product is handmade, therefore, slight variations in shape, colour, scent and weight may occur.
Why We Love Zero Waste Path
Zero Waste Path want to make it easier for customers to access zero waste alternatives that not only work but also align with their values.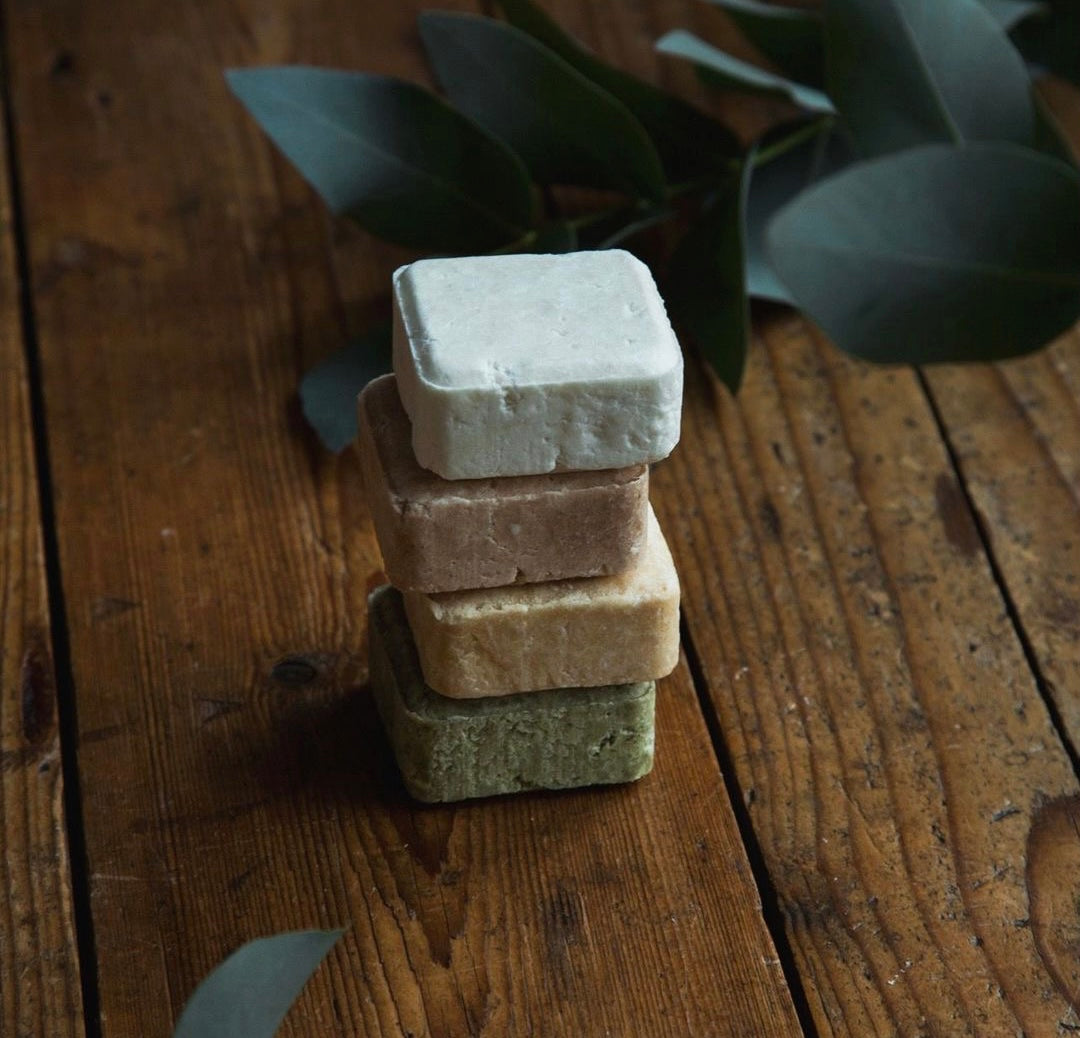 So what makes Zero Waste Path different?
We love that Zero Waste Path have sustainability at the heart of everything they do. They look at every aspect when creating a product from the ingredients, the production, energy used and shipping. All this is to make sure that every product is as sustainable as possible. Their handmade products are formulated with simple natural ingredients. All are palm oil-free, vegan, plastic-free and produced with a circular mentality.