This store requires javascript to be enabled for some features to work correctly.
Natural cleaning concentrates from nature, for your bathroom, kitchen and mirrors. This set contains a Bathroom Cleaner, an All-Purpose Cleaner and a Glass & Mirror Cleaner. These clever cleaning concentrates contain good bacteria and enzymes which effectively digest any organic matter. A deep clean is achieved by enzymes & fermentation. Fermentation extracts produced by the bacteria provide immediate cleaning, dissolving dirt and grime. The natural bacteria get into porous surfaces, digesting dirt which eliminates odours. They continue to clean for days after use!

50ml of Concentrate makes up 1 Litre of Cleaning Liquid!
Size

: 36.0cm (w) x 25.0cm (d) x 10.0cm (h)

100% Vegan

Biodegradable
Product Information
Description

This Natural Cleaning Collection includes:

1x Natural Multi-Purpose Cleaning Concentrate
1x Natural Bathroom Cleaning Concentrate
1x Natural Glass & Mirror Cleaning Concentrate
3x Glass Spray Bottles for ZWC Natural Cleaning Concentrate
Ingredients

• Zymomonas Mobilis, Plant alcohol
• Plant based alcohol Non-ionic surfactant
• Lactic Acid (plant derivative) [For Bathroom Cleaner]
• C9-11 Emulsifying agent [For Bathroom Cleaner]
• Mild citrus scent [For Bathroom Cleaner]
• Plant based bio-degradable natural dyes used for the colour [For Bathroom and All-Purpose Cleaner]
• Propan-1 (inner salt) [For All-Purpose and Glass & Mirror Cleaner]
• Sodium Chloride [For All-Purpose and Glass & Mirror Cleaner]
Packaging

• 15% recycled glass and 85% virgin glass bottle
• 100% recycled kraft paper box with soy ink
Why We Love Zero Waste Club
Aim to make eco-friendly products more accessible to more people and to make it the number one consumer choice as opposed to buying plastic or unsustainable items.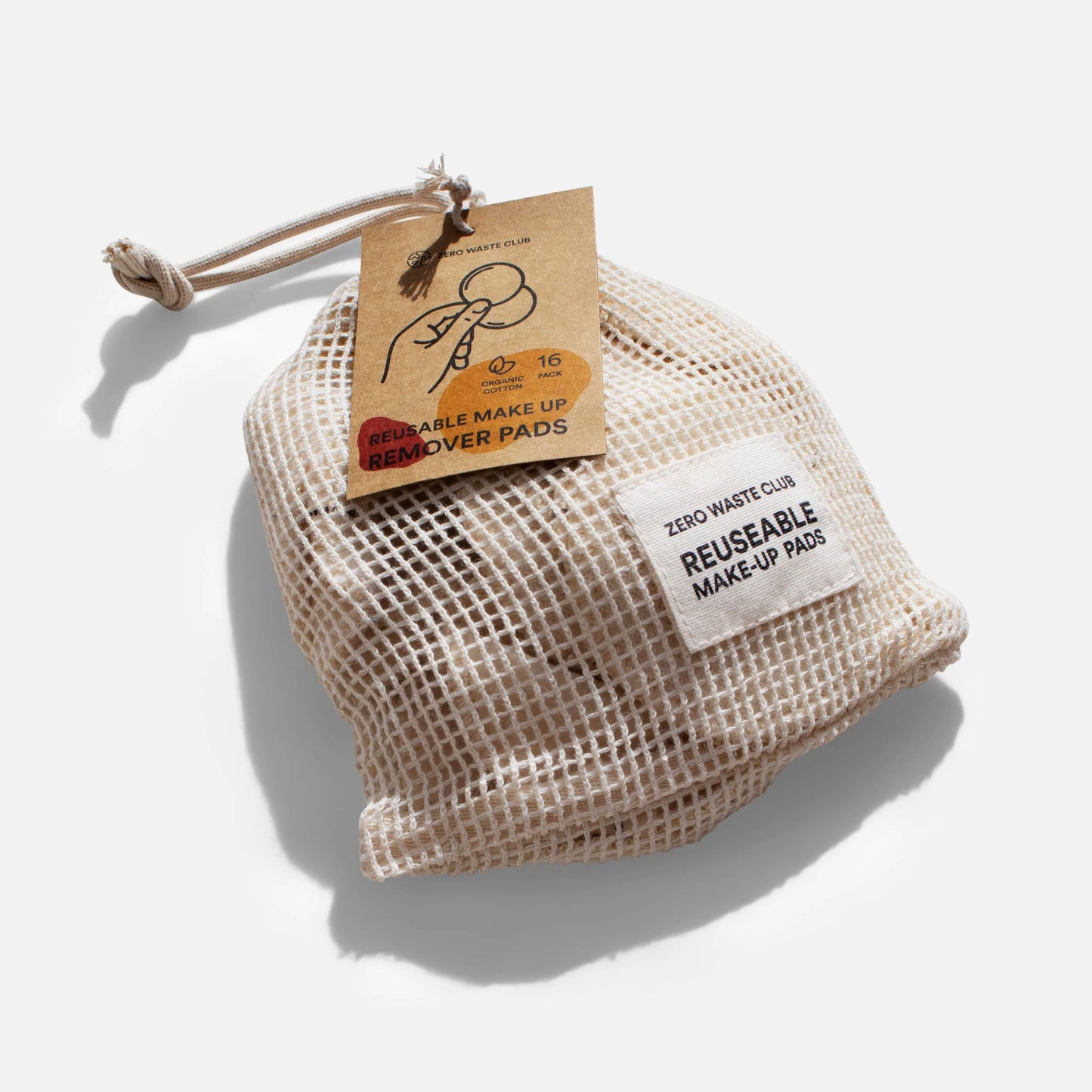 So what makes Zero Waste Club different?
Zero Waste Club doesn't just strive to make high quality sustainable products, they want to ensure that the people who make their products are happy making them. Zero Waste Club, ensure that their artisan makers are paid way above the minimum wage and have great working condition. They also believe that it is important to know where your products come from and what the working conditions are like for those who produce the product. Zero Waste Club predicts that they have offset over 300,000 pieces of single use plastics from entering our environment thanks to the introduction of reusable products, a number that we are sure will continue to increase.