This store requires javascript to be enabled for some features to work correctly.
New reusable hemp and cotton makeup pads from UpCircle. The triple layer pads feel silky soft on your skin and are perfect for replacing disposable, single-use wipes, cotton pads and cotton wool!
7 pads included, one for each day of the week.
Wash within the mesh wash bag included to keep them together.
100% natural materials: 70% hemp, 30% cotton.
Plastic Free
Product Information
How to care for

As we all know.. makeup is designed not to budge from your face, and it takes the same approach to fabric! Therefore, after using your pads to remove eye makeup there will inevitably be some staining. Like a pillowcase, regardless of how much you wash them, they will never return to the pristine condition you bought them in - and that's okay. There are however some ways that you can minimise the stains. When your pad is still damp having just washed off your makeup, rub it into your soap bar and run under the tap - this will get out the vast majority of the makeup before it's allowed to dry. We chose cream coloured pads over black ones intentionally. Most people like to see that their last wipe is "clean" when removing makeup and it is therefor all off. On a black pad, yes - you get no stains, but you also cannot see by looking at the pad when all of your makeup has been effectively removed.
Packaging

Packaged in a cardboard box
UpCircle are pioneers when it comes to making sustainable, low waste, natural, vegan and cruelty-free skincare. The circular economy sits at the heart of what they do.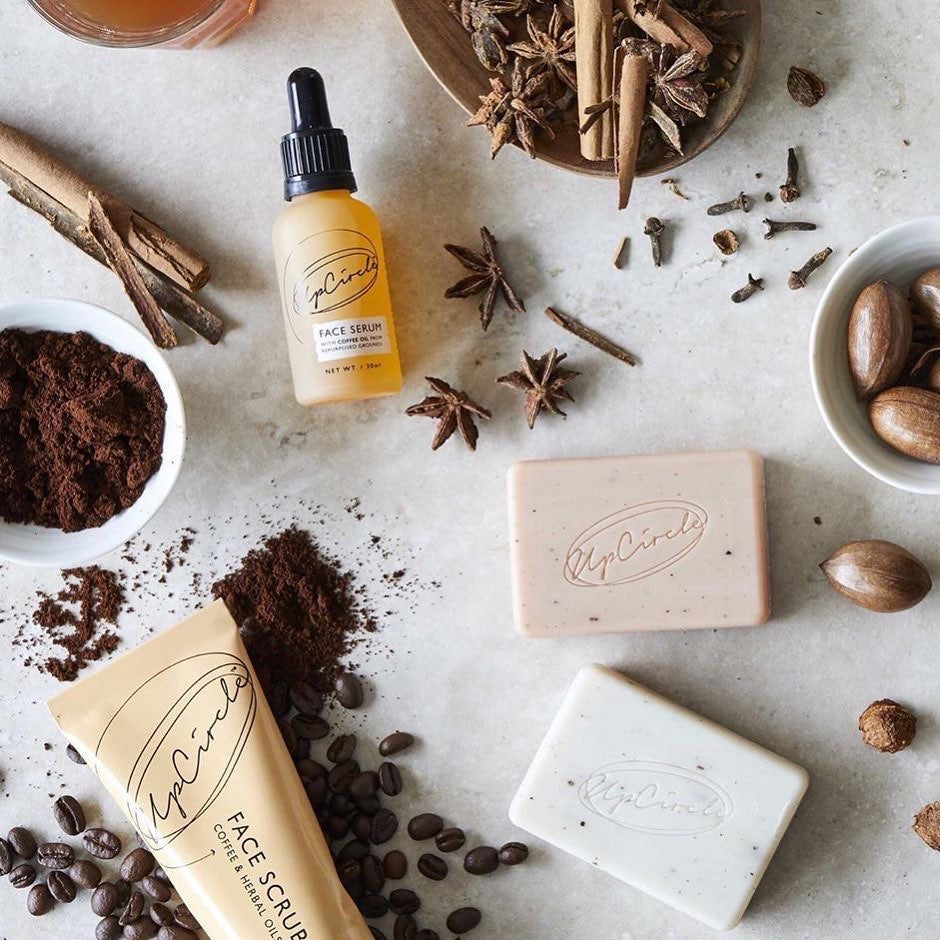 So what makes UpCircle so special?
UpCircle repurpose products that would have normally gone to waste or have been disgarded and transform them into natural and organic ingredients for their range of beauty products.
With this ethos at the heart of everything they do, they have created a range of high performing products from waste ingredients like used coffee grounds, fruit stones and chai spices. This is not only a great way to reduce waste but also the materials that are saved and being used to make UpCircles range also have some incredible benefits for your skin. In particular, they are all high in natural antioxidants and vitamins which help protect your skin from UV and pollution damage.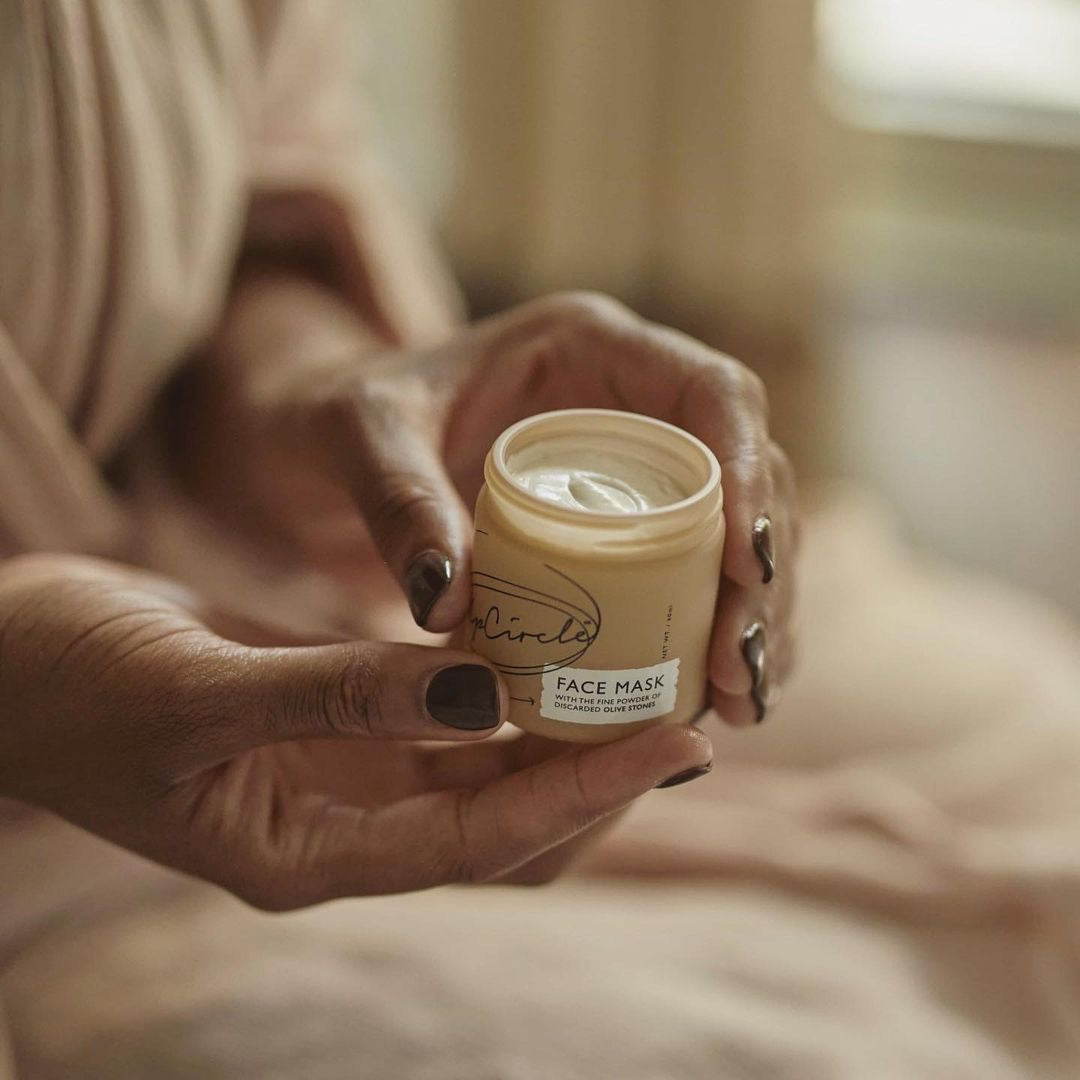 What is the vision of Upcircle?
Upcircle's mission is to be a beauty brand that makes a difference. It strives to inspire and encourage people to make the right choices for themselves and the planet. To achieve this they ensure the products are competitively priced, high performing and take advantage of upcycled ingredients which demonstrate that the beauty industry can be more sustainable. UpCircle products are all inclusive - they are body positive, gender neutral, represent all ages and encourage diversity. Their vision encompasses passion for sustainable beauty for all and always will. UpCircle has continued to build on their message of sustainability by packaging their products in an eco-friendly and where possible plastic-free way. This means 99% of their packaging is completely plastic-free and the remaining 1% can be sent back to them to be re-used or recycled.