This store requires javascript to be enabled for some features to work correctly.
A hydrating toner enriched with hyaluronic acid to plump the skin and chamomile to nourish and calm the skin. This face toner has been formulated with the anti-inflammatory residual water of green mandarin fruit, a by-product of the juicing industry, and skin-soothing chamomile stem extract, a by-product of the tea industry.
Certified organic
Vegan & Cruelty-free
Sustainable
 Made in the UK
Suitable for All Skin Types
100ml
Product Information
Description

Apply after cleansing, this balancing face toner will help to refresh and revitalise the skin. Combined with hyaluronic acid and glycerin to moisturise, brighten and hydrate the skin. Formulated with green mandarin water for its hydrating, anti-inflammatory and skin protecting properties, the main ingredient is the residual water of green mandarin fruit which is a by-product of the juicing industry. Replacing water with the repurposed fruit waters is not only a more sustainable alternative to normal drinking water but it also has lots of skin caring benefits due to the vitamins, minerals and amino acids within the fruit water which make it hydrating, refreshing and also beautifully aromatic. This toner is enriched with chamomile stem extract, a by-product of the tea industry, to help soothe and calm the skin. Chamomile is a well-known herbal remedy and has been used for centuries for a number of skin conditions including healing wounds. Chamomile extract has anti-inflammatory, antioxidant, anti-microbial, anti-allergenic and analgesic qualities which make it perfect for soothing irritation and inflammation. Chamomile has also shown vasodilator properties, therefore improving blood flow and helping the skin to appear brighter and more refreshed. Mandarin oil is added to brighten and rejuvenate the complexion. It is rich in antioxidants which help to fight free radicals that cause damage to skin cells and the primary signs of ageing. It is also known to stimulate the growth of new skin cells which help lead to a more even skin tone. Mandarin oil has circulation boosting effects which result in a plumper, brighter and more radiant complexion.
Ingredients

99% NATURAL INGREDIENTS: Aqua, Citrus Aurantium Amara (Neroli) Flower Water, Citrus Nobilis (Green Mandarin) Fruit Extract, Glycerin, Chamomilla Recutita (Chamomile) Extract, Sodium Hyaluronate, Citrus Nobilis (Mandarin Orange) Peel Oil, Caprylyl/Capryl Glucoside, Salicylic Acid, Polyglyceryl-3 Cocoate, Polyglyceryl-10 Laurate, Citric Acid, Sodium Benzoate, Sorbic Acid, Potassium Sorbate, Benzyl Alcohol, Limonene*, Linalool*. *Natural constituent of essential oils listed.
How to use

After cleansing, apply to fingertips or cleansing pad and gently sweep over face. Can also be used as a mist - spritz over the face at any time to revitalise.
UpCircle are pioneers when it comes to making sustainable, low waste, natural, vegan and cruelty-free skincare. The circular economy sits at the heart of what they do.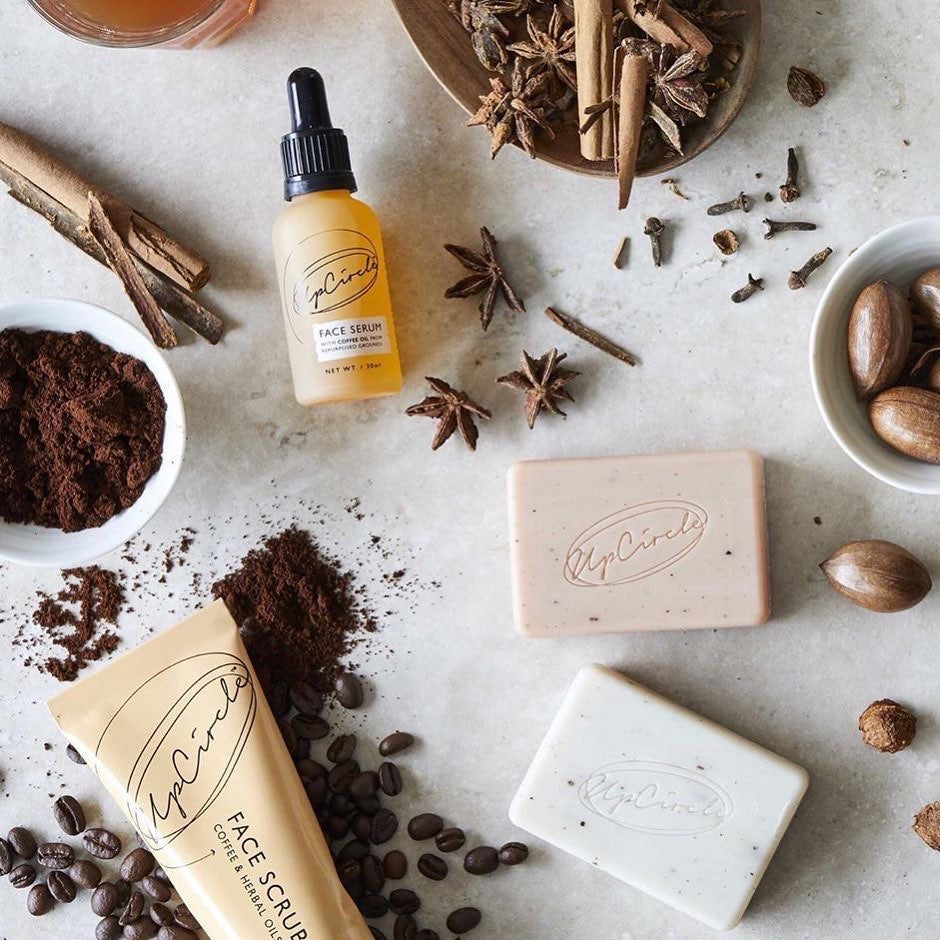 So what makes UpCircle so special?
UpCircle repurpose products that would have normally gone to waste or have been disgarded and transform them into natural and organic ingredients for their range of beauty products.
With this ethos at the heart of everything they do, they have created a range of high performing products from waste ingredients like used coffee grounds, fruit stones and chai spices. This is not only a great way to reduce waste but also the materials that are saved and being used to make UpCircles range also have some incredible benefits for your skin. In particular, they are all high in natural antioxidants and vitamins which help protect your skin from UV and pollution damage.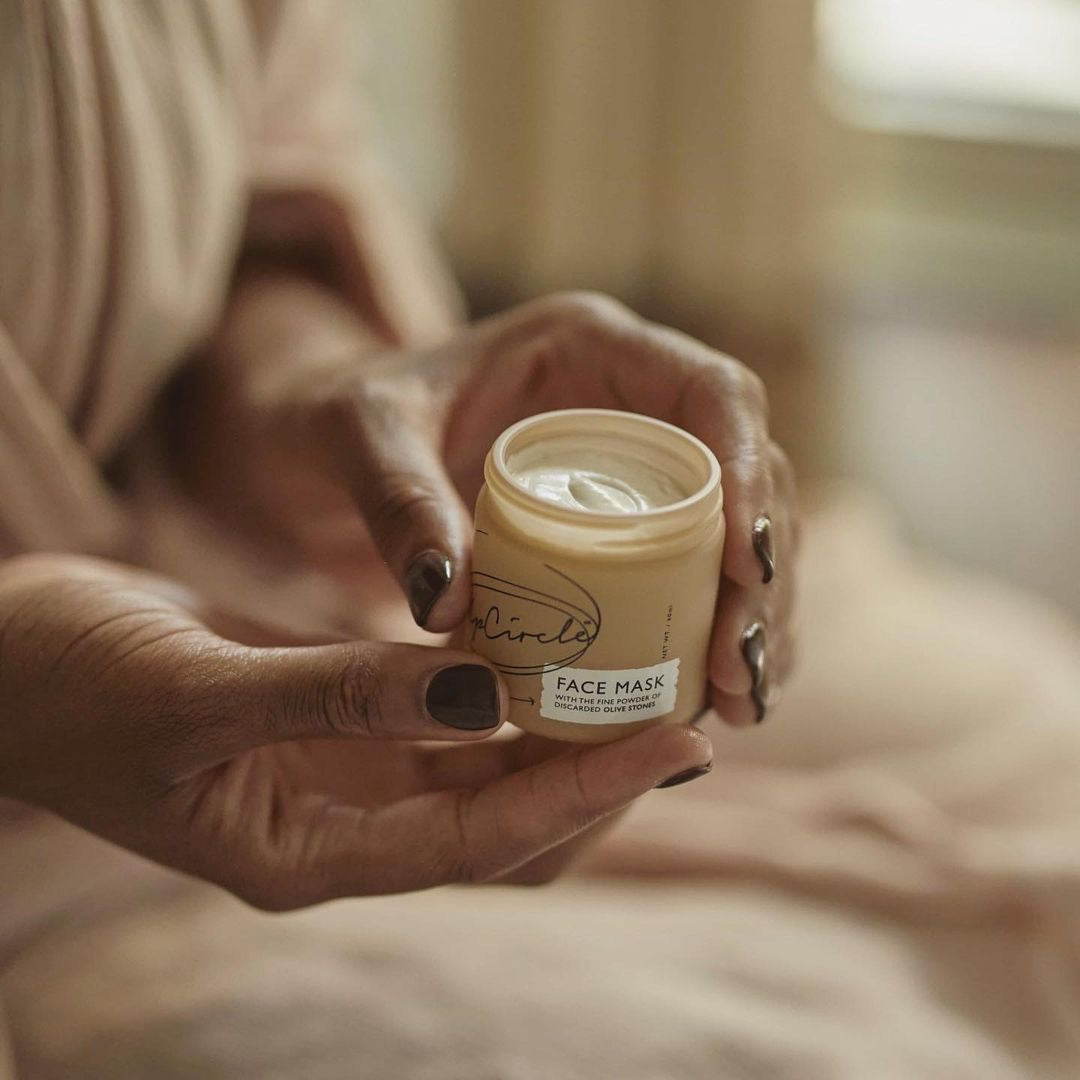 What is the vision of Upcircle?
Upcircle's mission is to be a beauty brand that makes a difference. It strives to inspire and encourage people to make the right choices for themselves and the planet. To achieve this they ensure the products are competitively priced, high performing and take advantage of upcycled ingredients which demonstrate that the beauty industry can be more sustainable. UpCircle products are all inclusive - they are body positive, gender neutral, represent all ages and encourage diversity. Their vision encompasses passion for sustainable beauty for all and always will. UpCircle has continued to build on their message of sustainability by packaging their products in an eco-friendly and where possible plastic-free way. This means 99% of their packaging is completely plastic-free and the remaining 1% can be sent back to them to be re-used or recycled.