This store requires javascript to be enabled for some features to work correctly.
The UpCircle Chai Spices Soy Candle is an award-winning natural chai spiced soy candle, handmade in Yorkshire. Indulge in the warming scent of this coffee infused candle. Carefully crafted to create a scent that's both elegant and enveloping. With the rich scent of coffee and vanilla.
Vegan & Cruelty Free
Sustainably made
Plastic Free

180ml, burn time up to 35 hours
Product Information
Description

This candle is infused with top-quality Arabica coffee grounds sourced from artisan coffee shops.
How to use

Trim wick to about 5mm before lighting. Burn candle for a minimum of 1 hour (to create an even wax melt) and a maximum of 2 hours for optimum candle performance. Up to 35 hours burn time. 

 

1. How To Avoid Tunnelling 
The first time you light the candle, make sure you burn for at least an hour and for a maximum of two hours. This allows the wax to melt and pool right to the edges of the candle the first time you light it. If you don't, the flame has to work harder to reach the edge of the glass which can cause tunnelling. 

 

2. Trim Your Wick 

Snip the candle wick to 5mm (quarter of an inch) before every burn to make sure it stays in optimum condition at all times.
Packaging

Housed in a glass jar for fully recyclable packaging
UpCircle are pioneers when it comes to making sustainable, low waste, natural, vegan and cruelty-free skincare. The circular economy sits at the heart of what they do.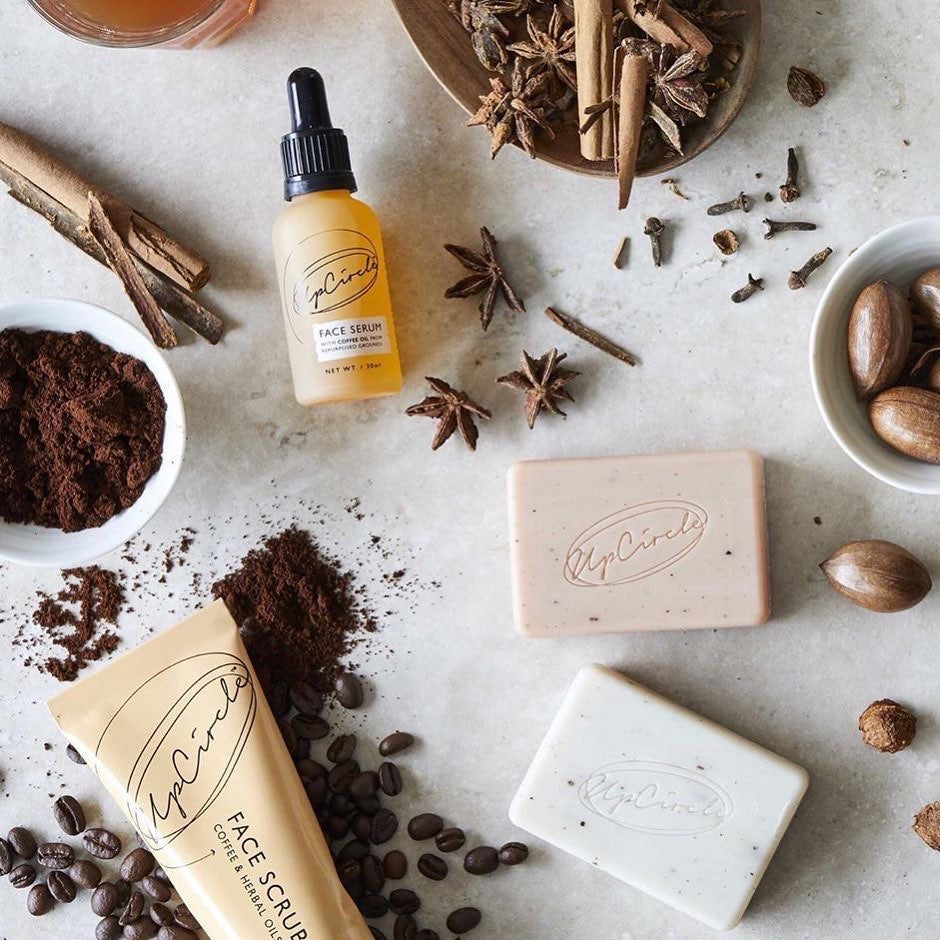 So what makes UpCircle so special?
UpCircle repurpose products that would have normally gone to waste or have been disgarded and transform them into natural and organic ingredients for their range of beauty products.
With this ethos at the heart of everything they do, they have created a range of high performing products from waste ingredients like used coffee grounds, fruit stones and chai spices. This is not only a great way to reduce waste but also the materials that are saved and being used to make UpCircles range also have some incredible benefits for your skin. In particular, they are all high in natural antioxidants and vitamins which help protect your skin from UV and pollution damage.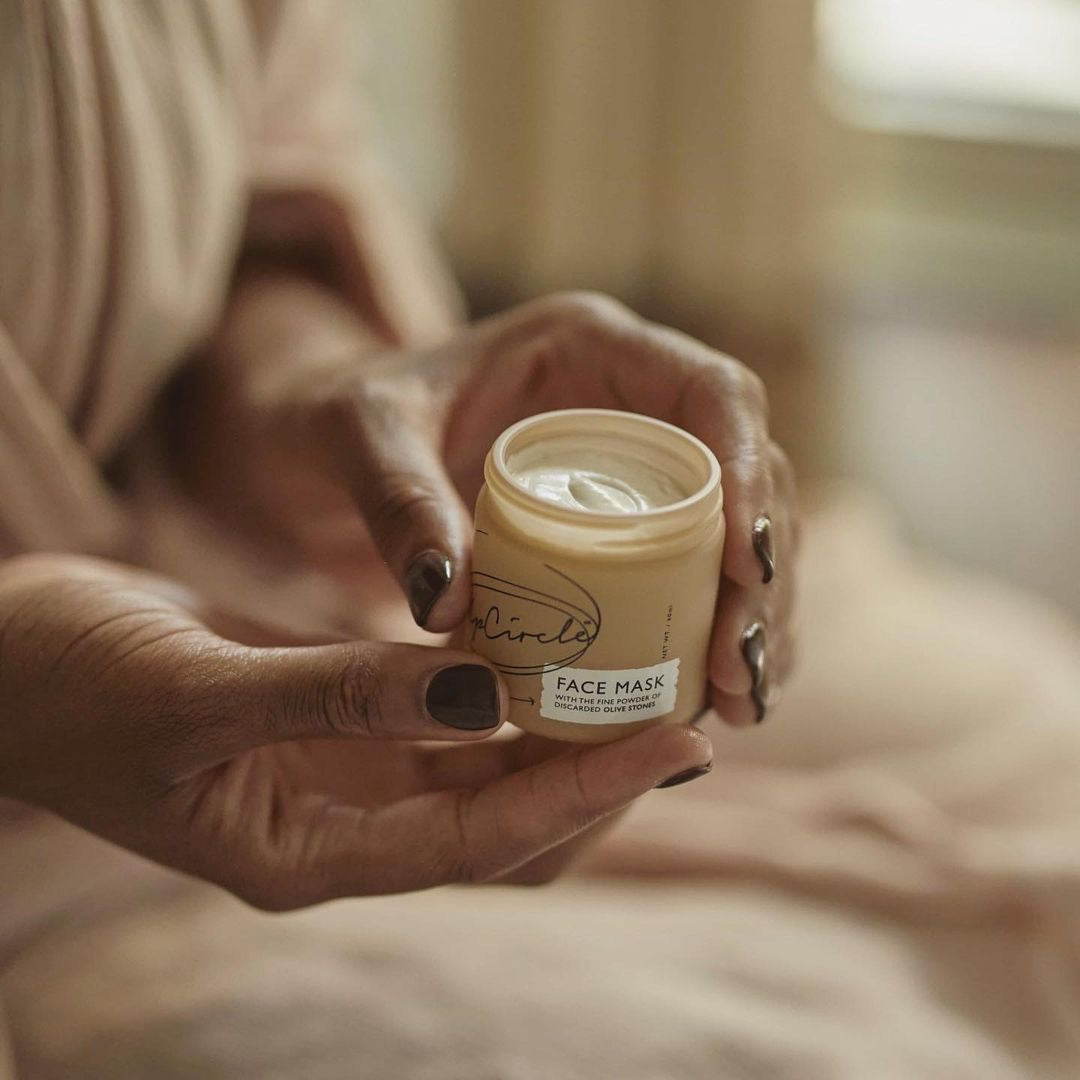 What is the vision of Upcircle?
Upcircle's mission is to be a beauty brand that makes a difference. It strives to inspire and encourage people to make the right choices for themselves and the planet. To achieve this they ensure the products are competitively priced, high performing and take advantage of upcycled ingredients which demonstrate that the beauty industry can be more sustainable. UpCircle products are all inclusive - they are body positive, gender neutral, represent all ages and encourage diversity. Their vision encompasses passion for sustainable beauty for all and always will. UpCircle has continued to build on their message of sustainability by packaging their products in an eco-friendly and where possible plastic-free way. This means 99% of their packaging is completely plastic-free and the remaining 1% can be sent back to them to be re-used or recycled.