This store requires javascript to be enabled for some features to work correctly.
The Soul and Soap Vegan Life is Sweet Rhubarb Shampoo Bar is full of powerful, natural ingredients all designed to effectively cleanse and nourish your hair leaving it incredibly soft, shiny and free from build-up.
Free from PEG's & Palm Oil Derivatives
Works well in hard water areas
Cruelty Free & Vegan
SLS & SLES Free
Paraben Free
Plastic Free
Suitable for normal, dry, itchy, colour treated hair.
55g
Product Information
Description

Soul and Soap shampoo bars leaves your hair incredibly soft, shiny and free from build-up. They also condition your hair, so you will find that you do not need to use conditioner. Packed with powerful natural ingredients and essential oils. Take a shampoo bar with you instead of a regular plastic bottle. They last for months and as they are so small so they save you so much money and space, and you don't have to worry about replacing it for long time! Perfect to take with you on your travels too!

Key Ingredients include:

ProVitamin B5: Moisturises and softens for pliability. Repairs follicle damage and rebuilds strands. Soothes and supports scalp health

Cacao Butter: Deeply penetrates and nourishes hair for unparalleled level of moisture to condition and add shine.

Spirulina Extract: High protein algae that reduces dandruff. Packed with antioxidants and fatty acids to purify and cleanse the scalp.

Scent: Notes of floral, green and citrus make up this complex rhubarb scent.

Suitable Hair Type: All - Normal - Colour Treated. Even better for dry or damaged hair, dandruff or itchy scalps.

Storage: Don't let your shampoo bar sit in a puddle of water. Store soap on a well-drained soap dish.
Ingredients

Sodium Coco-Sulfate, Cetearyl Alcohol, Cocamidopropyl Betaine, Glyceryl Stearate, Sodium Chloride, Sodium Lauryl Sulfoacetate, Parfum, Theobroma Cacao Seed Butter,  Polyquaternium-7, Cetrimonium Chloride, Panthenol, Distearoylethyl Dimonium Chloride, Aqua, Glycerin, Fatty Alcohol Ethoxylate, Spirulina Platensis Extract, Citric Acid, Sodium Benzoate, Potassium Sorbate, CI 19140, CI 42051. 
How to use

Wet your hair. Stroke the solid shampoo down it a few times to lather it up, or rub the bar between your hands to create a lather. Gently massage it into the scalp and hair, as you would with a liquid shampoo. Rinse out and condition if your hair would like a little extra loving. Leave the bar out to air dry, ready for its next use.
If you love vibrant colours, incredible scents and having fun with your bath & body care, then you will love Soul & Soap as much as we do.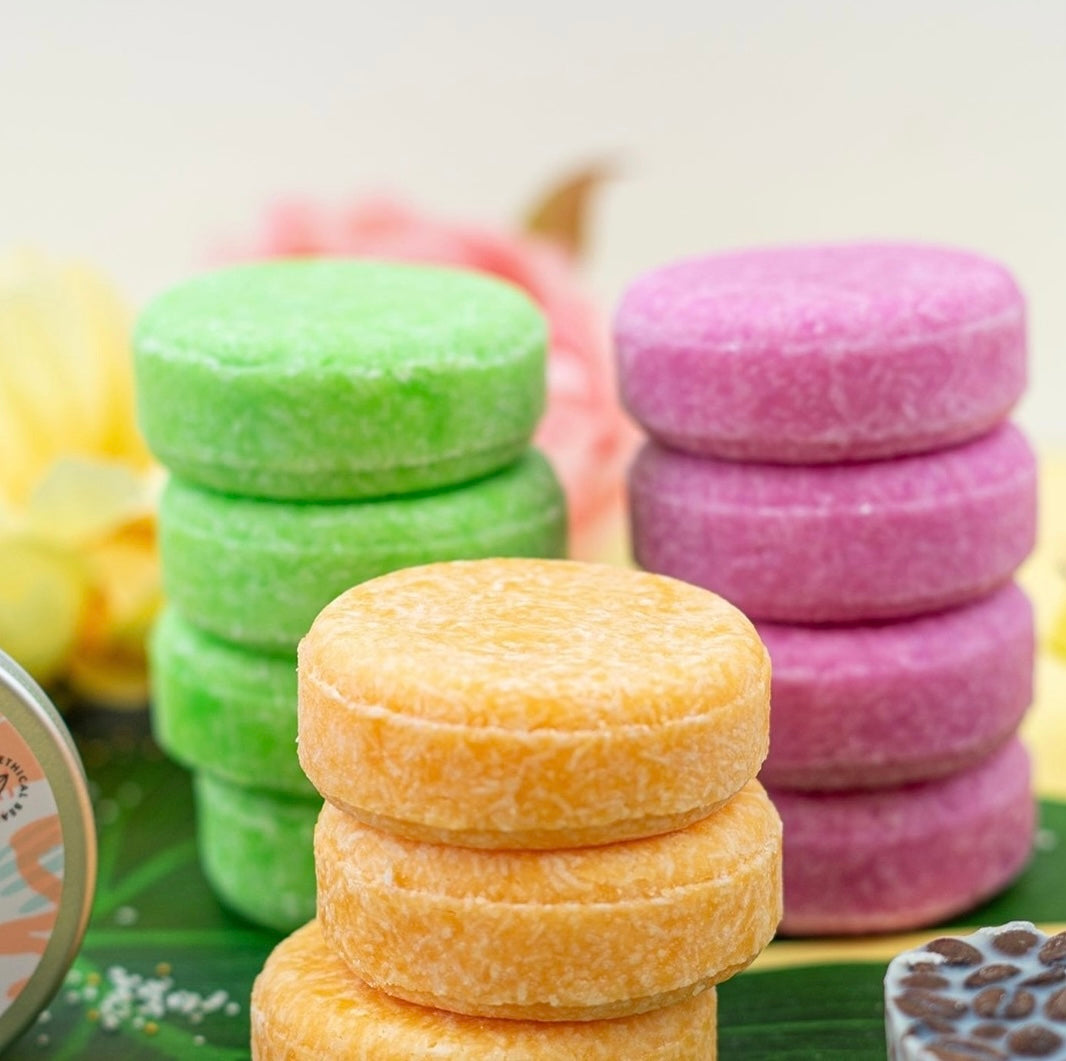 So what makes Soul & Soap different?
Soul & Soap create a range of enjoyable and vibrant bath and body care. Their colourful range smells incredible! With various tropical and floral scents that help liven up your shower or bath. All Soul & Soaps products are made with ingredients that soothe and nourish your skin, things as essential oils, avocado oils and aloe vera extracts. Soul & Soap strongly believe in the quality of the ingredients they use and their importance within their skincare. This is why they carefully select each ingredient found in their products and aim to make sure that, where possible, these ingredients come from natural sources. Also, all of their products are free from parabens and harsh chemicals!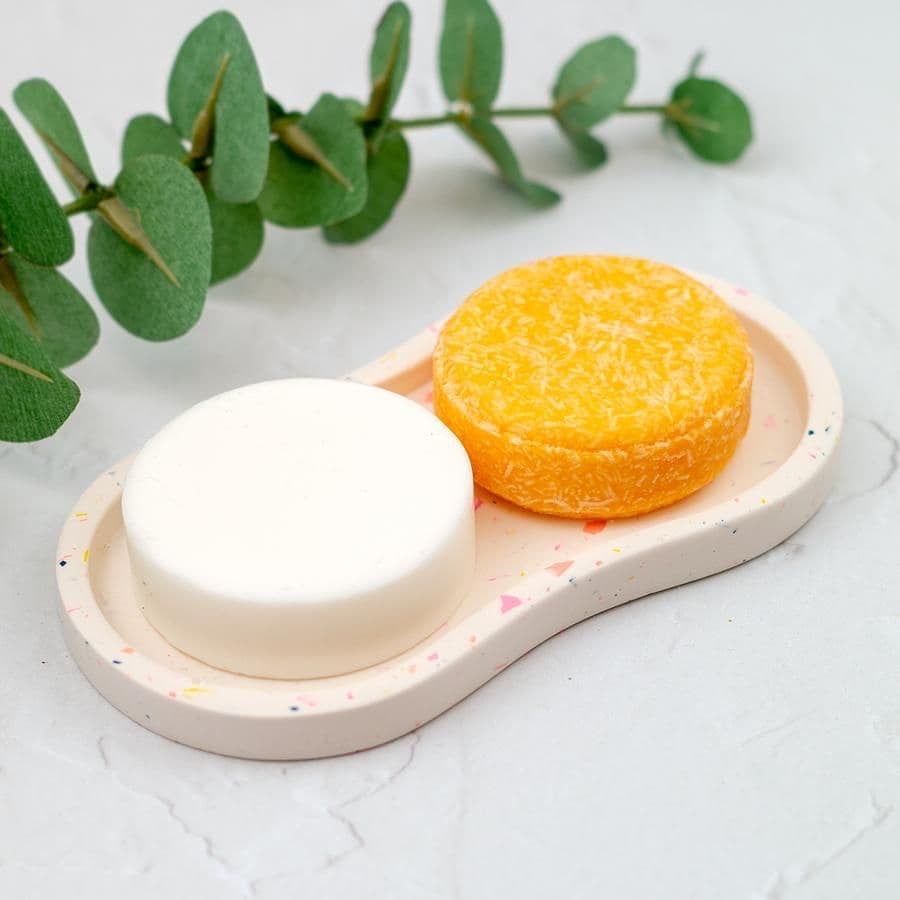 So what do Soul & Soap stand for?
Soul & Soap want to make a change in your skin and bath & body care by constantly adapting to enable them to offer more plastic-free products and recyclable packaging. They only use only ethically sourced and sustainable ingredients and believe that neither animals, humans nor the environment should suffer for our luxuries. So, all of their products are cruelty-free and most of them are vegan friendly too, occasionally using beeswax. Not only do their products not contain any paraben or harsh chemicals, but they are also formulated so there is no transition period. This means no vinegar rinses are needed after those first couple of washes!
Soal & Soap are continuing to grow their range of plastic-free products and we are excited to see how they get on and what they bring out next.