This store requires javascript to be enabled for some features to work correctly.
Adorn's purifying all-natural gel cleanser, formulated with a delicate blend of botanical extracts, gently removes impurities from sensitive facial skin without stripping the skins natural lipid barrier.
Formulated with organic chamomile and calendula which together have unique healing properties to reduce inflammation from dry, damaged skin. Chamomile is also anti-fungal, antibacterial, antiseptic, and contains antioxidants. 
Perfect for most skin types and in particular combination/oily skin types that are sensitive.  
Product Information
Description

Adorn's Purifying Gel Cleanser is a soft and gentle, yet hard working cleanser effectively removes make-up, and daily dirt and grime, without drying it out or disrupting the delicate acid mantle that protects it from bacteria and other contaminants.

Luxurious Botanical Ingredients

Aloe Vera Juice- contains Vitamins A, B, folic acid, enzymes, proteins, amino and fatty acids and triglycerides. Great for hydration and replenishing moisture in the skin, is healing and anti-inflammatory.

Camellia Oil- also known as tea seed oil, is the actual green tea oil and comes from the seeds of Camellia sinensis, the plant from which all the tea is made. Rich in Vitamins A, B and E this soothing, non-greasy oil is rejuvenating and restorative, helping to promote the healing of scars, giving the skin a healthier, more radiant glow.

Soapwort Extract- a herb that helps create a lather or gentle foam and helps to treat conditions such as psoriasis, eczema, boils and acne without drying out the skin.

Nettle Extract- anti-oxidant and anti-inflammatory this plant extract helps to protect your skin, treat acne, blemishes and eczema.

Chamomile Extract- posses many powerful skin properties such as anti-inflammatory, anti-fungal, antibacterial, antiseptic, and contains essential oils and antioxidants.

Calendula Extract is beneficial for dry or damaged skin and also promotes the fast healing and regeneration of the skin thanks to its anti-inflammatory and antibacterial properties.

Goji Extract- helps improve skin hydration. Best of all, Goji berries contain a high amount of vitamin C, which is known to support firming and tightening and protect the skin from environmental stressors. It's also been shown to help reduce the appearance of age spots.
Ingredients

Aqua, Coco-Glucoside, Glyceryl Oleate, Glycerin, Polysorbate 20, Guar Hydroxypropyltrimonium Chloride, Citrus Aurantium Dulcis (Orange) Peel Oil, Backhousia Citriodora (Lemon Myrtle), Parfum (Natural Preservative), Camellia Oleifera Seed Oil, Saponaria Officinalis, Aloe Barbadensis (Aloe Vera) Leaf Juice Powder, Urtica Dioica (Nettle) Extract, Matricaria Recutita (Chamomile) Leaf Extract, Calendula Officinalis Extract, Lycium Chinense Fruit Extract, Citric Acid, Potassium Sorbate.

*Contains Organic Ingredients

**Parfum is the INCI name given to a completely natural, broad spectrum preservation system from non-genetically modified plant material, approved by ACO*, as an inclusion in certified organic products.
How to use

Apply 1 pump of Adorn's Purifying Gel Cleanser to moist skin, massaging over the face, neck and decolletage.
Adorn is beauty with a conscience, a cosmetics brand that makes it easy for people to create an easy ethical & healthier lifestyle who don't want to compromise on quality, style or luxury.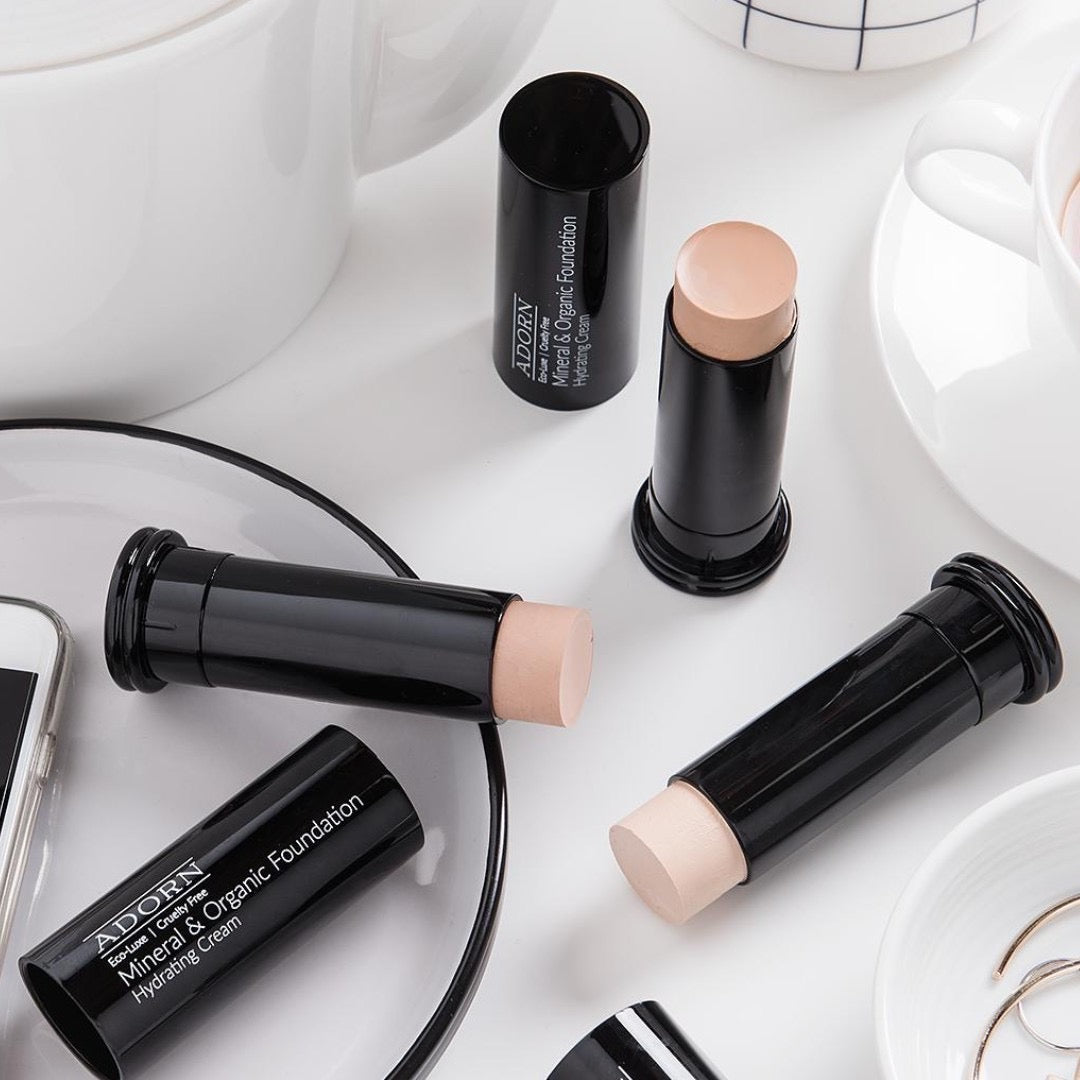 So what makes Adorn so special?
Well to begin, although many cosmetics created from mineral ingredient may appear to be identical, they are not. There are a number of different grades of raw mineral materials and botanical ingredients; a variety of densities, dispersions, particle sizes and opacity levels. The quality and variation in particle size, grade, and feel, all contribute to the final product. Adorn Cosmetics finely milled, high grade ingredients sourced only from ethical sources, this all comes together to create their unique formulations and with the purity of our premium grade, 100% natural minerals and botanical ingredients, you will also use much less product, with a small amount going a very long way.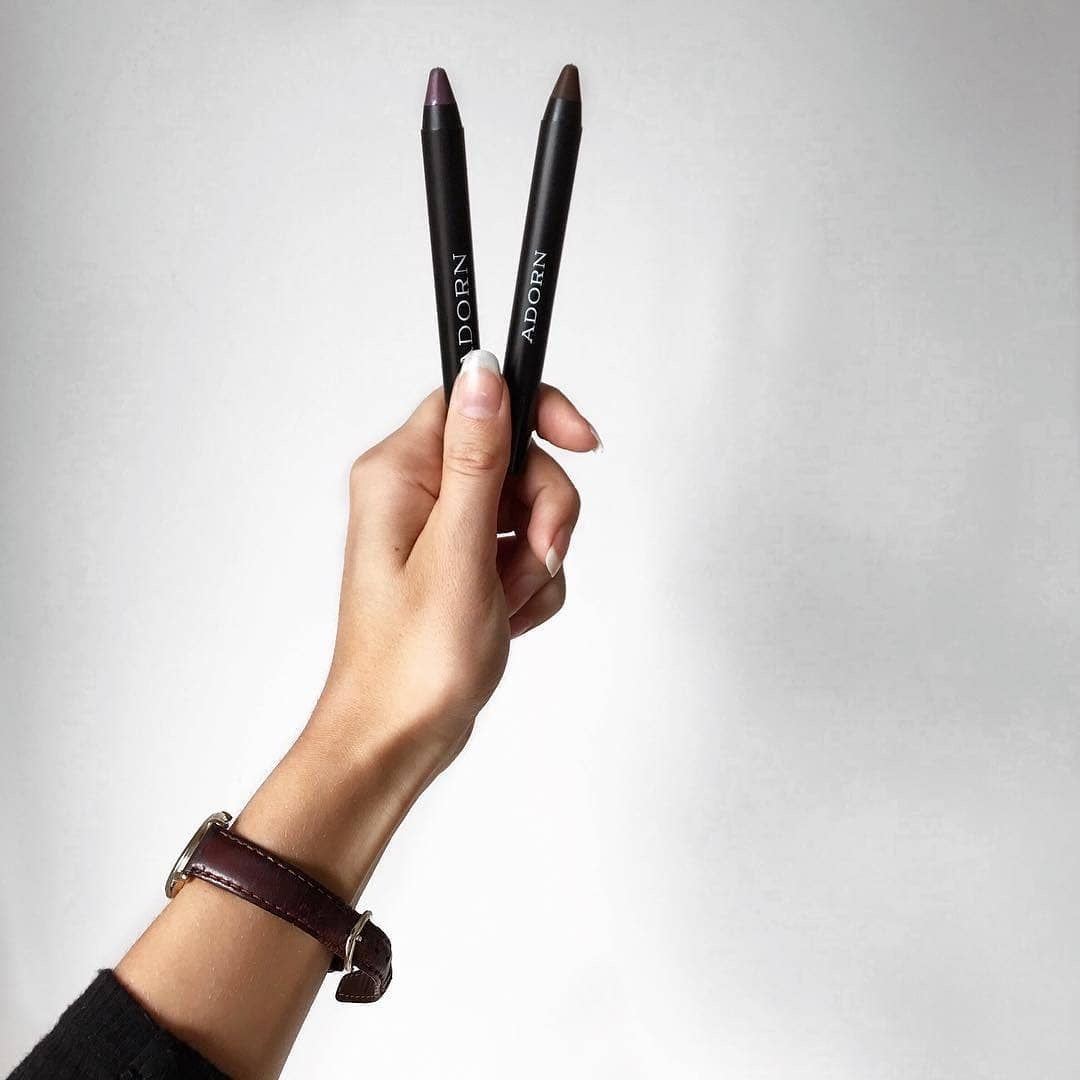 Suitable for even the most sensitive skin
 Adorn create products that are completely free from possible skin irritating, pore clogging and drying ingredients including cheap bulking fillers such as Talc, Rice Powder and Bismuth Oxychloride. Adorn Cosmetics pure formulations are safe for even the most sensitive of skin. Additionally all of their products are completely Gluten Free, so Coeliac suffers and those with gluten intolerances can shop with ease.