This store requires javascript to be enabled for some features to work correctly.
This hard-working yet gentle polish is designed to be used 1-2 times per week to help improve the appearance of dull, tired, pigmented skin and to assist with treating unwanted blackheads and blemishes. Our bamboo exfoliant contains three high-powered natural ingredients that work to buff skin, resulting in a gorgeous glow and contains antimicrobial and anti-inflammatory properties that encourage cell growth and rejuvenation. White Willow Bark is a dynamic natural exfoliant containing BHA (beta hydroxy acid) which penetrates deep into the skin to remove dead skin cells and AHA fruit acids are a concentrated blend of five botanical extracts – bilberry, sugar cane, sugar maple, orange, and lemon. This powerhouse team of extracts penetrates the dead upper layers of the skin and sloughs them away to reveal newer, healthier looking skin.
Product Information
Description

With regular use over time, our facial exfoliant can restore the skin's regeneration system and enhance the overall wellbeing of your complexion.

Adorn proudly chooses to use Bamboo as its 'exfoliant' as Bamboo is considered 'sustainable'. Many bamboo forests have existed for hundreds of years without any need to replant them, as they naturally and constantly regenerating themselves with new shoots every year, even with regular harvesting of mature timber.

Proudly Microbead Free - please help protect our planet & your skin by using only microbead free products.
Ingredients

*Aloe Vera Leaf Juice, Glycerin (Palm Free), Acacia Senegal Gum /Xanthan Gum, Glyceryl Caprylate / Glyceryl Undecylenate, Bamboo Powder, Propanediol (Palm Free, natural glycol derived from corn), Salix Alba (Willow) Bark Extract, Sodium Hyaluronate, Water, Vaccinium Myrtillus Fruit Extract, Saccharum Officinarum Extract, Citrus Aurantium Dulcis Fruit Extract, Citrus Limon Fruit Extract, Acer Saccharum Sap Extract, p- Anisic Acid, Cocos Nucifera Shell Powder, *Telopea Speciosossima Flower/Leaf (Waratah) Extract, Santalum Acuminatum (Quandong) Fruit Extract, Chamomilla Recutita (Chamomile) Flower Extract, Syzygium Leuhmanii (Lilly) Fruit Extract, Citrus Aurantium Dulcis (Orange) Peel Oil, Vaccinium Macrocarpon (Cranberry) Fruit Extract, Litsea Cubeba Fruit Oil. *Denotes a certified organic ingredient.
How to use

Adorn's Double Action Facial Polish is a treatment that is best used 1-2 times per week. Apply by gently massaging onto the face, avoiding the eye area. Rinse immediately or for best results leave the exfoliant on for up to 5 minutes, to allow time for the powerful ingredients to work through the upper layers of the skin. Rinse with warm water to reveal happier, healthier looking skin. A warm tingly sensation is a normal response to the natural fruit enzymes working to deeply exfoliate the skin. For more sensitive skins leave on for a minute or two working your way up to leaving on for a longer period of time, not exceeding 5 minutes.
Adorn is beauty with a conscience, a cosmetics brand that makes it easy for people to create an easy ethical & healthier lifestyle who don't want to compromise on quality, style or luxury.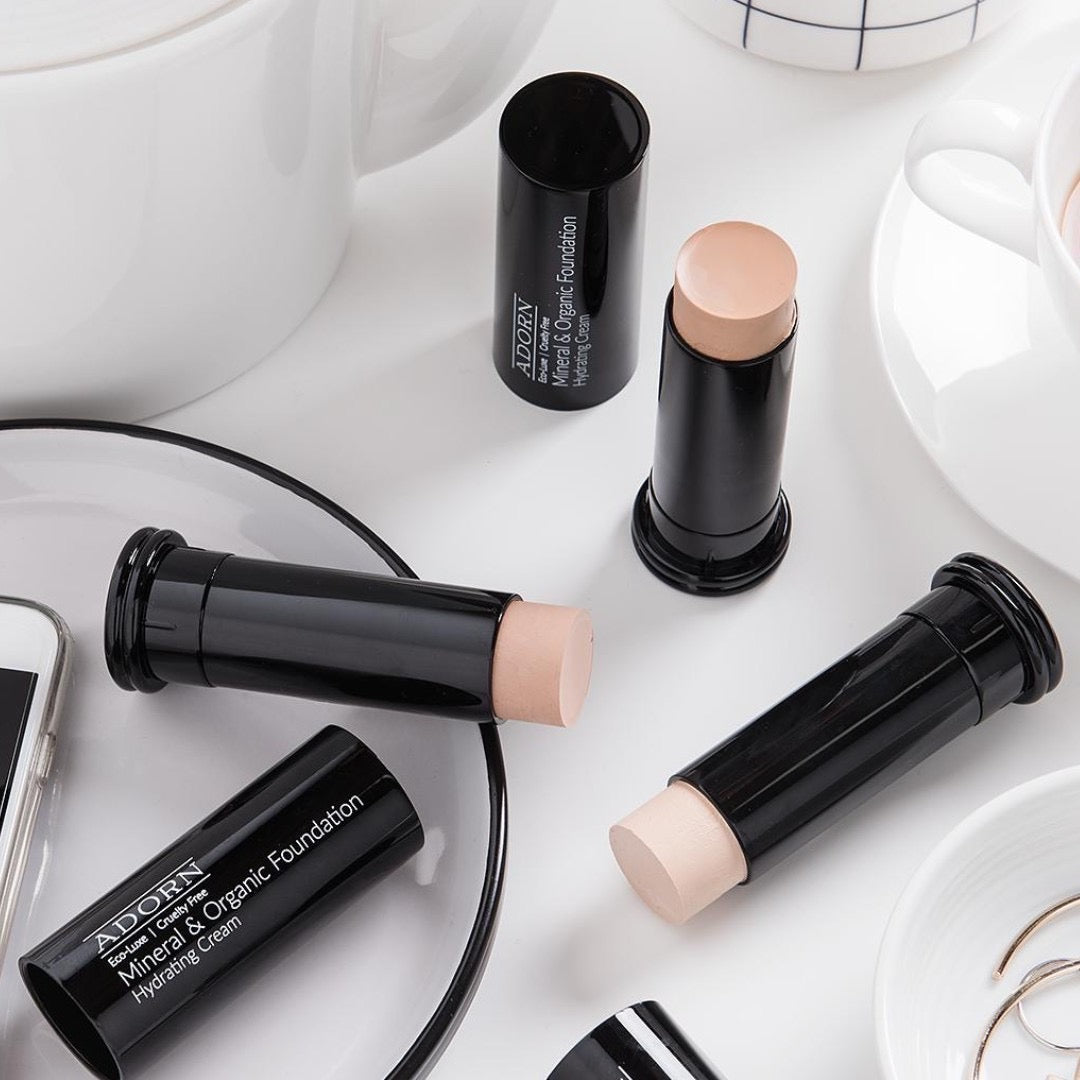 So what makes Adorn so special?
Well to begin, although many cosmetics created from mineral ingredient may appear to be identical, they are not. There are a number of different grades of raw mineral materials and botanical ingredients; a variety of densities, dispersions, particle sizes and opacity levels. The quality and variation in particle size, grade, and feel, all contribute to the final product. Adorn Cosmetics finely milled, high grade ingredients sourced only from ethical sources, this all comes together to create their unique formulations and with the purity of our premium grade, 100% natural minerals and botanical ingredients, you will also use much less product, with a small amount going a very long way.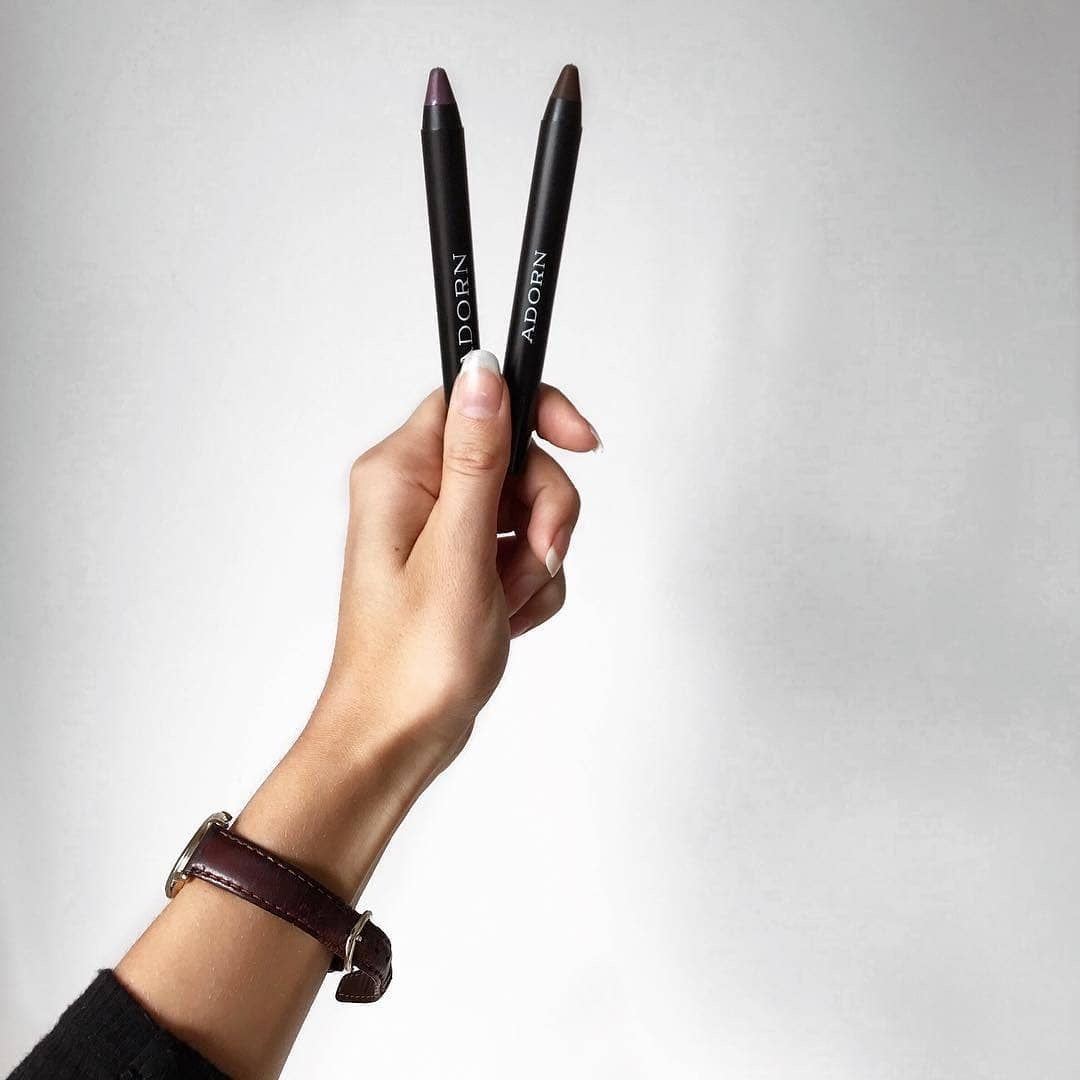 Suitable for even the most sensitive skin
 Adorn create products that are completely free from possible skin irritating, pore clogging and drying ingredients including cheap bulking fillers such as Talc, Rice Powder and Bismuth Oxychloride. Adorn Cosmetics pure formulations are safe for even the most sensitive of skin. Additionally all of their products are completely Gluten Free, so Coeliac suffers and those with gluten intolerances can shop with ease.