This store requires javascript to be enabled for some features to work correctly.
Snuggle up and strike a match, the cosy autumn range is the perfect companion for the colder months. With notes of warm cocoa, vanilla, spiced woods and cedar.
 Paraben & Phthalate free
100% Soy Wax
Cruelty-Free & Vegan
Plastic Free
345ml
Product Information
Description

Sweater weathers roots are all things cosy and snug, inspired by the autumn and winter season and snuggling up in your favourite cosy jumper. It has been a part of the autumn range since NOA launched in 2018 and the autumn collection just wouldn't be the same without it!

Scent Profile:

Cedarwood -Rich and earthy cedarwood, with a hint of wood smoke.

Hot Cocoa - The perfect treat for those cold autumn nights. Hot cocoa is sweet and rich, perfectly balancing out the spice in this blend.

Spiced Woods - A combination of rich spices, clove, ginger and nutmeg with notes of pine. All spice creates depth in the blend.

Vanilla -Sugary sweet and bright, Vanilla perfectly balances out the spices in this blend and represents the sugary sweetness of apple pie.
Burn time

Large 375ml –Exclusive for the Autumn and winter range, our large 375ml jars have been custom made just for us and have a whopping burn time of 55-60 hours!
NOA have a passion for creating blends that not only smell good, but do good for both your mind and the planet too.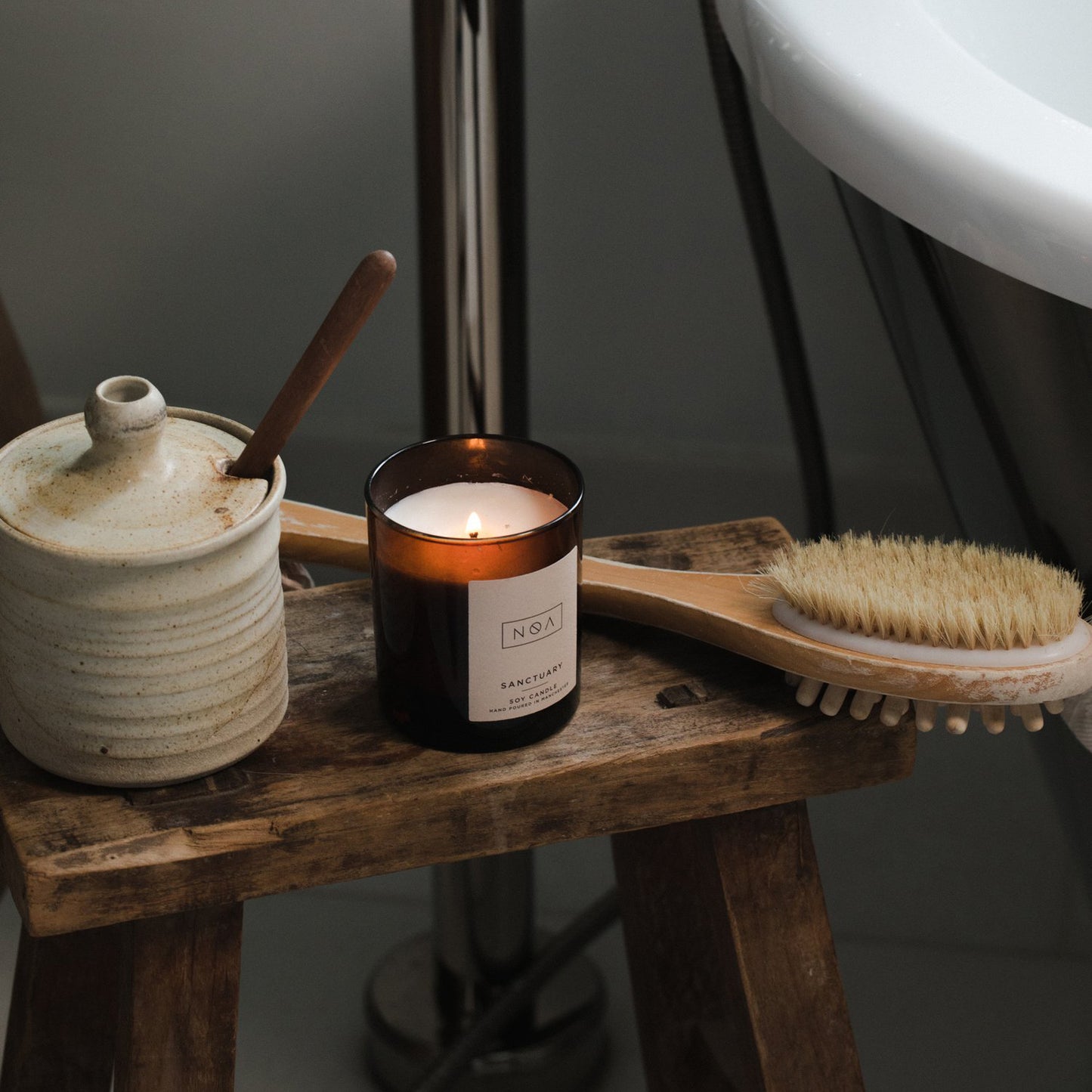 So what makes NOA so special?
Natasha the founder of NOA started creating candles in her kitchen to help escape from the stresses that university was bringing her and provide something to calm her anxious mind. Every product is hand poured in her Manchester studio and they only use vegan and cruelty-free fragrances and essential oils, which are the highest quality they can source from UK based suppliers. The core collection candles are entirely plastic free, poured into amber glass apothecary jars and made with sustainably sourced soy wax. All of the blends are paraben and phthalate free and made with 100% soy wax.