This store requires javascript to be enabled for some features to work correctly.
Adorn's finely milled, pure mineral eye shadows are free from talc and fillers often used in traditional eye shadow products making them perfect for sensitive skin.
These long-wearing mineral eye shadows can be applied wet or dry and are made of premium minerals so the colour intensity will be stronger, and much less is needed for a beautiful result.
Product Information
Description

The Adorn organic mineral foundation stick has been formulated with luxurious botanical ingredients and natural earth minerals to create a range of beautiful shades. Adorn's Cream Mineral Foundation works well on all skin types and has buildable coverage that feels light. The finish is dewy which makes the skin appear to have a healthy glow and since our cream foundation does not set, it will not crack or cake. Instead, it moves with your skin and can help minimise fine lines and wrinkles giving a smoother more youthful appearance.

Makeup Tip: For maximum coverage apply Adorn's Loose Mineral Foundation over the top. To mattify or set your foundation, apply the Adorn oil control Mineral Setting Powder.
Ingredients

Mica (CI 77019). May contain (+/-) Titanium Dioxide (CI 777891), Iron Oxides (CI 77491, CI 77492, CI 77499), Chromium Oxide Green (CI 77288), Ultramarines (CI 77007), Chromium Hydroxide Green (CI 77289), Pigment Violet (77742)

*The term "may contain + - " on cosmetic ingredient labels refers to the different concentration levels of that ingredient required to create the various shades.
How to use

1. Apply a small amount of Adorn's concealer to your entire eyelid to conceal any veins, creating a flawless canvas to begin your eye shadow application.2. Loose eye shadows are best applied by patting onto the eyelid and for the darker shades using a tissue under the eye to catch any fall out or alternatively apply your eye shadow before foundation application.
Adorn is beauty with a conscience, a cosmetics brand that makes it easy for people to create an easy ethical & healthier lifestyle who don't want to compromise on quality, style or luxury.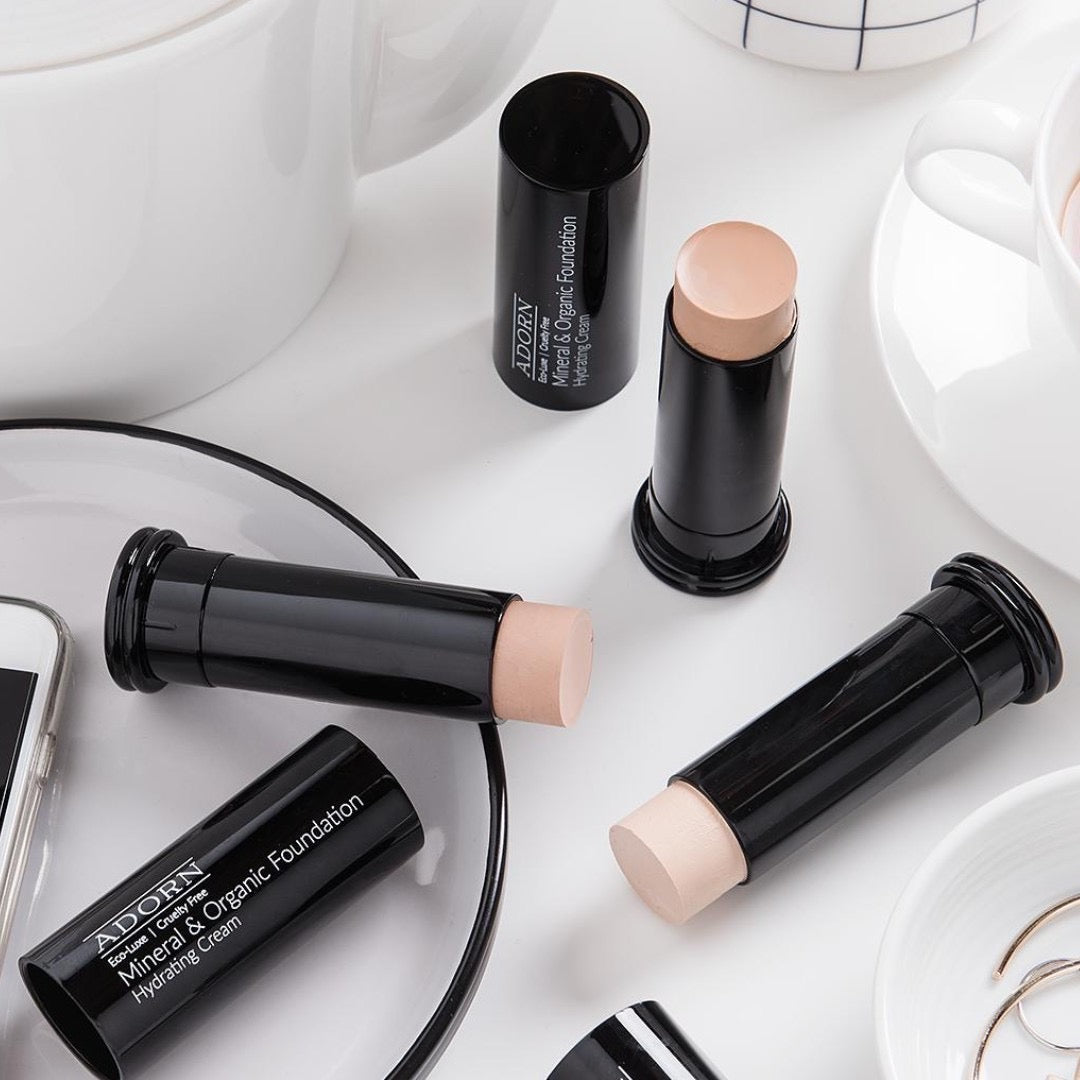 So what makes Adorn so special?
Well to begin, although many cosmetics created from mineral ingredient may appear to be identical, they are not. There are a number of different grades of raw mineral materials and botanical ingredients; a variety of densities, dispersions, particle sizes and opacity levels. The quality and variation in particle size, grade, and feel, all contribute to the final product. Adorn Cosmetics finely milled, high grade ingredients sourced only from ethical sources, this all comes together to create their unique formulations and with the purity of our premium grade, 100% natural minerals and botanical ingredients, you will also use much less product, with a small amount going a very long way.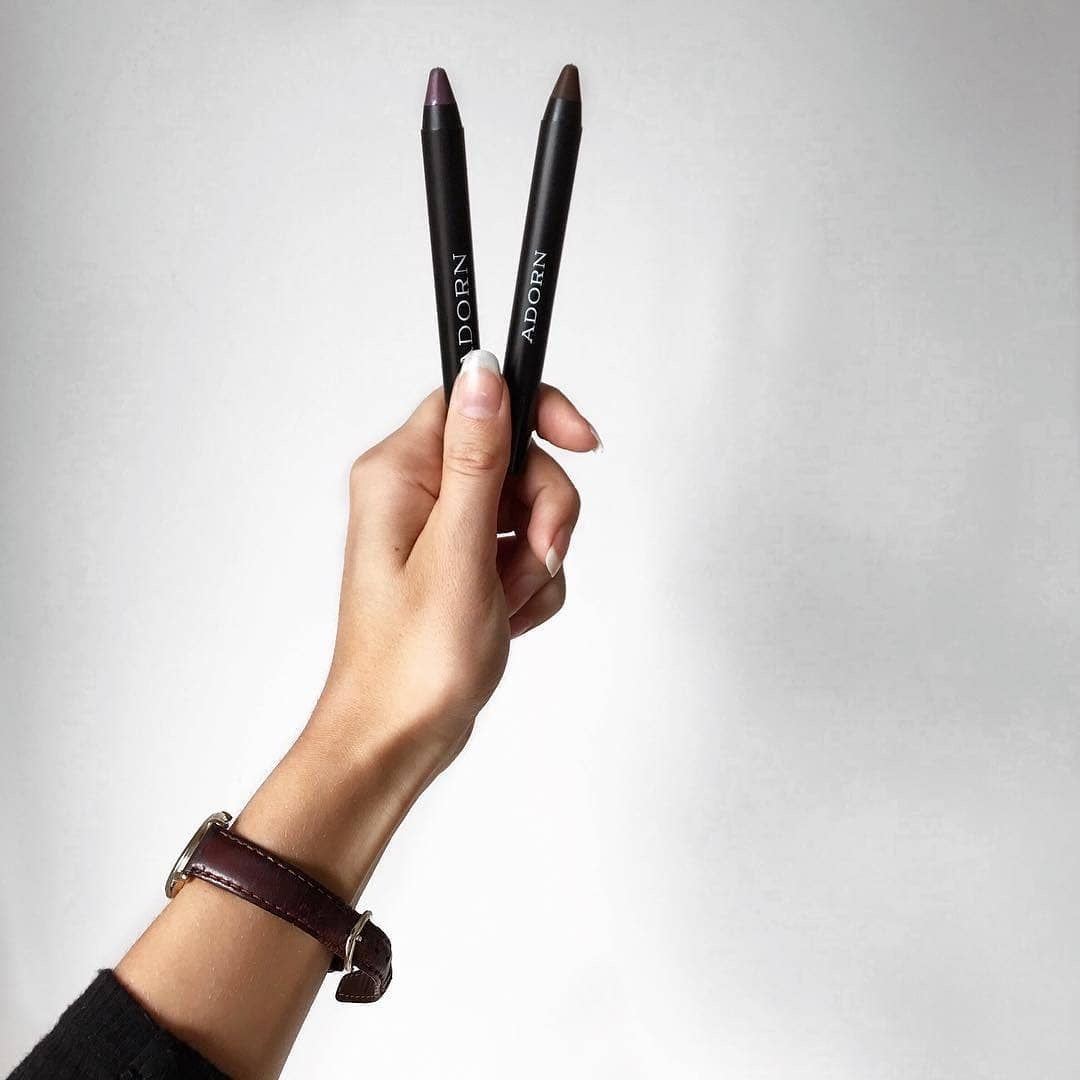 Suitable for even the most sensitive skin
 Adorn create products that are completely free from possible skin irritating, pore clogging and drying ingredients including cheap bulking fillers such as Talc, Rice Powder and Bismuth Oxychloride. Adorn Cosmetics pure formulations are safe for even the most sensitive of skin. Additionally all of their products are completely Gluten Free, so Coeliac suffers and those with gluten intolerances can shop with ease.