This store requires javascript to be enabled for some features to work correctly.
Tampons are a great product to choose if you would still like to exercise or go swimming during your period. 
If you have a tilted uterus then using a non-applicator tampon may be easier and more comfortable to apply. Non applicator tampons are also smaller than tampons with applicators – allowing them to be easily carried around if you have limited space. This also means there is less packaging and waste associated with non-applicator tampons, which is even better for the environment.
Breathable and naturally absorbent 100% certified organic cotton tampon
8 grooves to provide enhanced absorption & protection
Clinically proven to be non-irritating & suitable for sensitive skin
Expands gently widthways, for a comfortable fit
100% organic, woven cord, not glued
Wrapped in recyclable paper to keep product clean before use
18 tampons per carton
Product Information
Description

Just as we're all unique, so are our periods. Grace and Green certified organic, non-applicator tampons are available in three absorbencies, ensuring you have the correct product for your level of flow:

Regular: Light to Medium flow 6-9g
Super: Medium to Heavy flow 9-12g
Super Plus: Heavy flow 12-15g
Ingredients

Crafted with 100% organic cotton. Sustainably-sourced, natural, plant based materials, which are highly effective at locking away menstrual blood. Zero synthetic or unnecessary materials, ensuring your skin is able to breathe and stay dry.
Why We Love Grace & Green
Grace and Green's mission was to create natural and 100% organic menstrual products that were conscious of the people and planet. Grace & Green are committed to menstrual health, the environment, and tackling period poverty.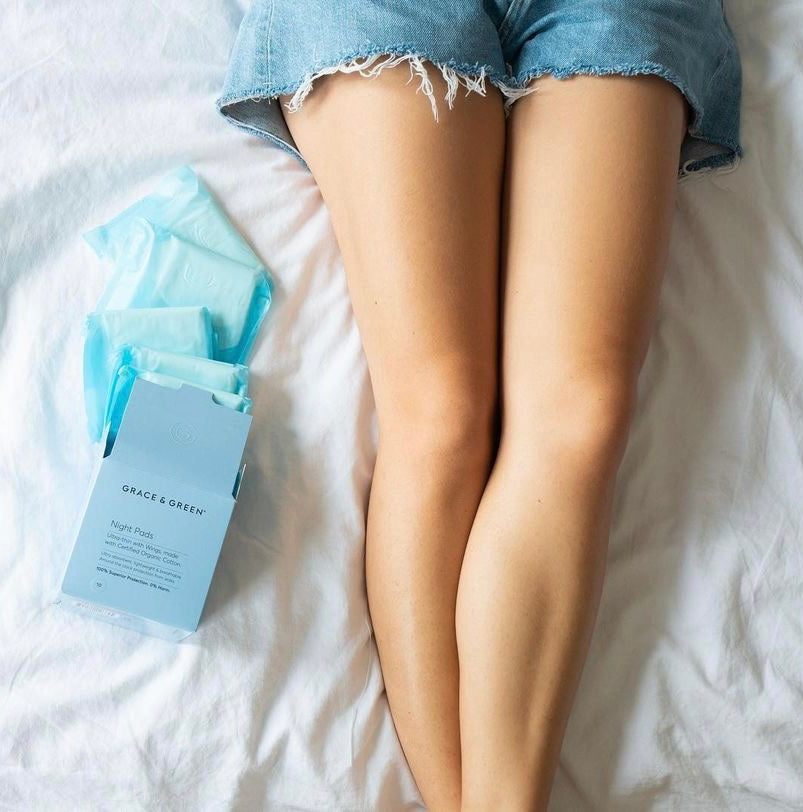 So what makes Grace & Green different?
Their goal is to provide effective, organic, biodegradable period products that are kind to both people's bodies and the environment. Their range of intelligently crafted, non-toxic, cruelty-free tampons, period pads and liners are created using 100% organic ingredients. Unlike most tampons which are made from a mix of rayon, polyester and non-organic cotton and bleached using chlorine to create the bright white look. Their biodegradable organic sanitary pads and tampons are only ever crafted from the highest quality ingredients. Their plastic free range of period products are certified by numerous globally-recognised bodies including Global Organic Textile Standard, the FSC and the ICEA, plus many more. These certifications ensure the products are both ethically sourced and produced and as safe as they can be.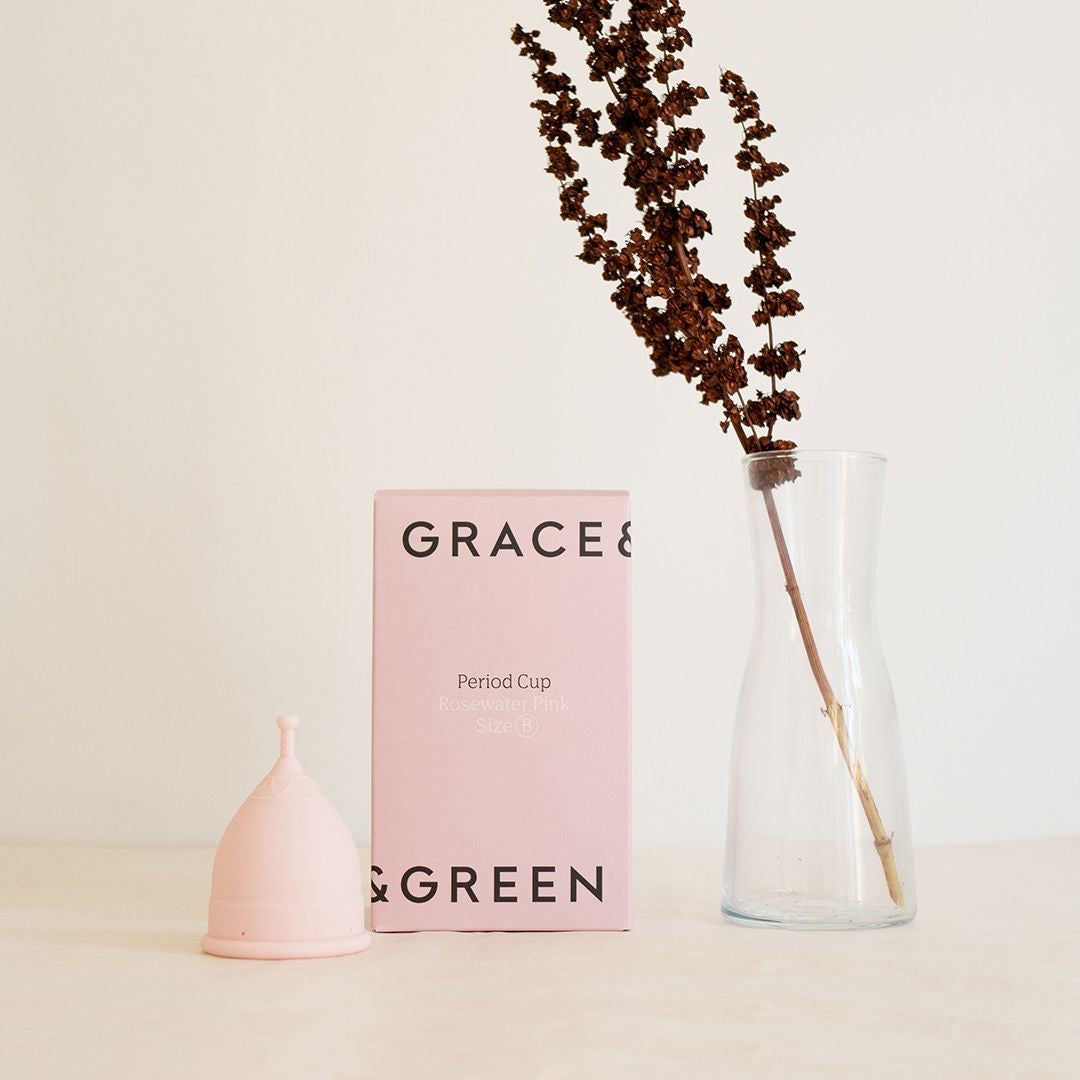 Conscious on people and planet
After years of research and product development Grace & Green launch their first essentials collection in 2014, intelligently engineered period products made using 100% certified organic cotton. Their first naturally innovative and performance-based collection offers safe, effective, healthy and all-natural hygiene products that you will love and trust, without compromising the world we live in. Grace & Green was established around and focuses on four commitments; product, health, environment and ethics.
Grace & Green believe you should have full control over what you put in your body. This means they are transparent about the ingredients used and committed to using minimal ingredients that are all non-toxic, high-performing and entirely natural. Believing your menstrual cycle to work with nature, not against it, all the products are 100% organic cotton, 100% plastic-free.