This store requires javascript to be enabled for some features to work correctly.
Natural Konjac fibres and nourishing mineral extracts deeply cleanse skin for a radiant complexion. Gentle enough for sensitive skin, this silky Konjac Sponge is the perfect partner for your soap bars.
Plastic Free
Vegan Friendly
100% biodegradable
Product Information
Description

Friendly Soap Konjac Sponge is a simple skin care essential made from konjac, which is a porous root vegetable that is native to Asia.

Once wet the sponge expands and is as soft as jelly and full of skin-friendly goodness! These sponges are great for everyday use. Either in the shower or to help remove make-up, this naturally deep cleansing sponge is perfect for sensitive skin.
Why We Love Friendly Soap
Friendly Soap luxury bars are vegan, cruelty free and packaged using recycled and recyclable cardboard. Every team member is paid more than the living wage and all aspects of Friendly's manufacturing process is squeaky clean.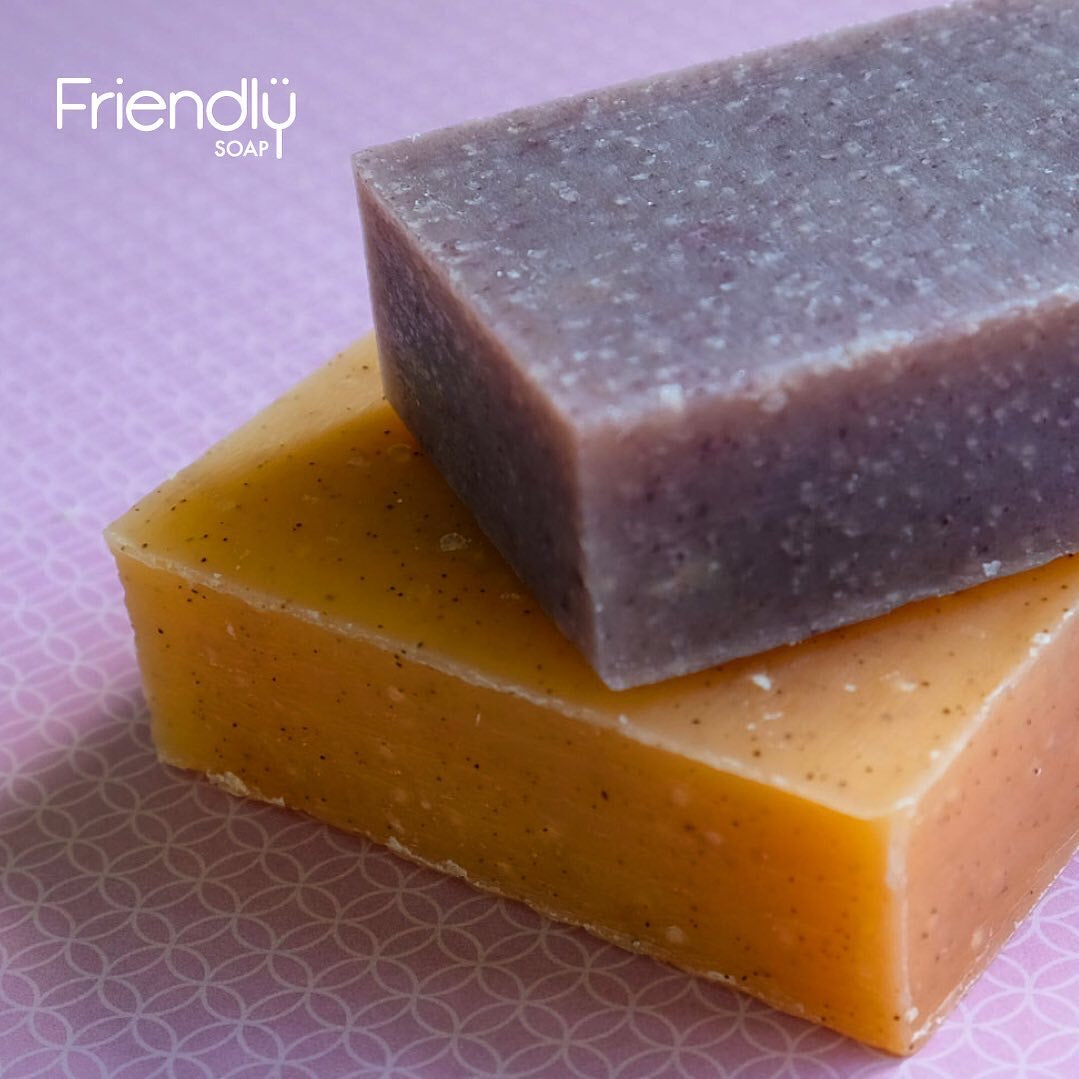 So what makes Friendly Soap different?
You won't find even the smallest smidgen of palm oil, parabens, sulphates, triclosan or phthalates in any of Friendly Soaps; all they add is feel-good factor. The plastic-free boxes are recycled and recyclable, and we're also registered with The Vegan Society and Cruelty Free International. We've even earned a 'Best' rating with Ethical Consumer, so you can enjoy a spotlessly clean conscience.