This store requires javascript to be enabled for some features to work correctly.
Take things back to basics with this simple, super-smooth and fragrance-free formula that gently nourishes skin and can help to reduce the signs of ageing. Specially formulated to help those with delicate or damaged skin.
Cruelty Free & Vegan
Paraben Free
Plastic Free
SLS Free
Palm Oil Free
95g
Product Information
Description

Vitamin A, antioxidants, and healthy fatty acids are all crammed into this gorgeous cleansing bar, with no space left for synthetic ingredients or any fragrance at all. The bar uses one third each of cocoa butter, coconut oil and olive oil. Its wonderful simplicity makes it a great choice for anyone with delicate skin, eczema, or to help reduce the appearance of wrinkles. Gentle, rejuvenating and just good old-fashioned kind – your face will definitely thank you for it.

Each Cocoa Butter bar is handmade with 1/3 cocoa butter, 1/3 olive oil and 1/3 coconut oil.

 
Ingredients

Sodium cocoa butterate, Sodium olivate, Sodium cocoate, Aqua
Why We Love Friendly Soap
Friendly Soap luxury bars are vegan, cruelty free and packaged using recycled and recyclable cardboard. Every team member is paid more than the living wage and all aspects of Friendly's manufacturing process is squeaky clean.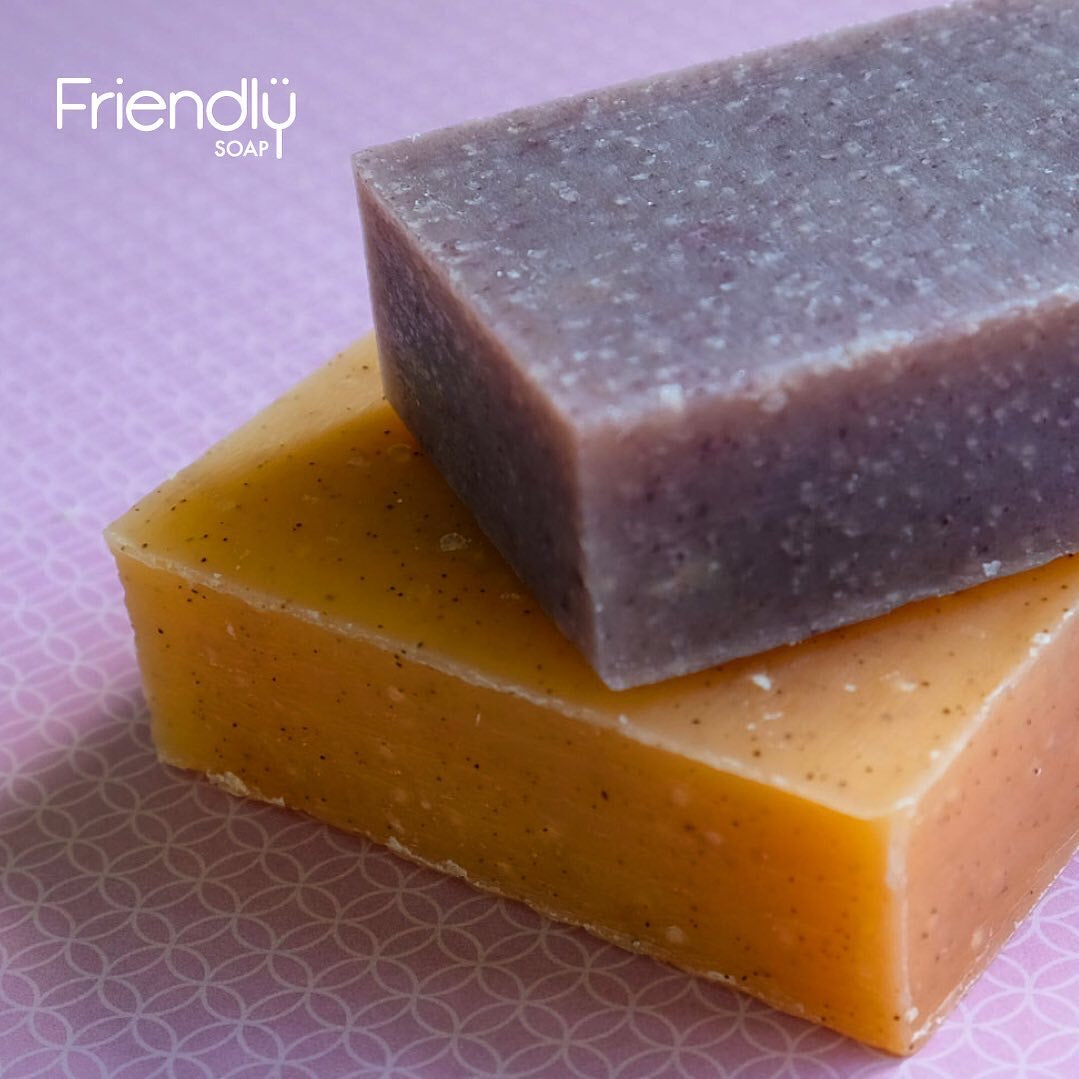 So what makes Friendly Soap different?
You won't find even the smallest smidgen of palm oil, parabens, sulphates, triclosan or phthalates in any of Friendly Soaps; all they add is feel-good factor. The plastic-free boxes are recycled and recyclable, and we're also registered with The Vegan Society and Cruelty Free International. We've even earned a 'Best' rating with Ethical Consumer, so you can enjoy a spotlessly clean conscience.