This store requires javascript to be enabled for some features to work correctly.
A rich conditioner that penetrates deeply into the hair to moisturise, increase elasticity and reduce hair breakage. Developed by leading hair Trichologists these conditioner bars combine the best traditional and modern advances in hair care science.
Cruelty Free & Vegan Friendly
Paraben Free
Plastic Free
Sulphate Free
Lasts between 20-30 washes
Made in the UK
50g
Suitable for all hair types including coloured
Product Information
Description

Formulated with rich moisturising plant extracts then blended with organic oat micro-proteins and wheat amino acids. The conditioner penetrates your hair deeply to moisturise, increase elasticity and reduce hair breakages. Creates hair that is full of shine, body and silky smoothness.
Ingredients

Aqua (Water)Cetearyl Alcohol Behenamidopropyl dimethylamine, Glycerin Butyrospermum parkii butter, Lactic acid Helianthus Annuus (Sunflower) Seed Oil, Avena sativa kernel extract, Dicaprylyl Ether Lauryl alcohol Hydrolyzed oats, Fragrance Panthenol Benzyl, Alcohol, Dehydroacetic acid.  
How to Use

After shampooing, hold the Organic Oats Conditioning Bar under warm water for a couple of seconds to activate it. Starting near your scalp, gently rub the bar onto your hair and along its length until hair is covered. Use a wide tooth comb to comb through starting at the end. Rinse the conditioner off well. Please note. This conditioning bar is very concentrated so not much is needed. It may feel like not much is going onto your hair when you use it, but it is and you will feel the amazing effect as you rinse the conditioner off your hair.
EarthKind shampoo bars are ethically created, plastic-free, are kind to your hair and kind to the planet!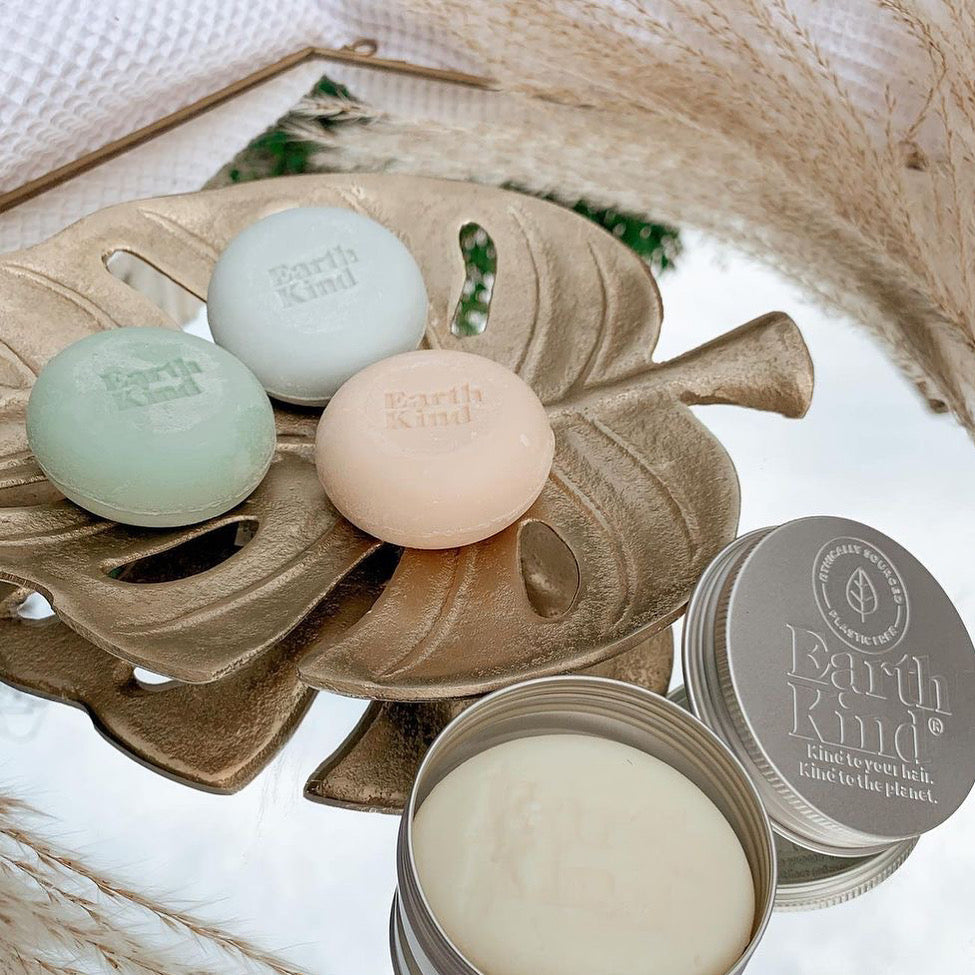 So what makes EarthKind different?
EarthKind Shampoo Bars are created using a blend of the best traditional and new advances in hair care formulation. They have taken proven natural ingredients, some of which have been used for thousands of years to improve the hair, and combined them with the latest advanced materials, all from natural sources. To make them, they take gentle, naturally derived cleansing materials made from coconuts and blend them with organic oils like avocado, therapeutic oils such as tea tree and eucalyptus, and highly moisturising glycerin. EarthKind incorporate a natural conditioning agent made from sugar, normally only found in high quality skin creams.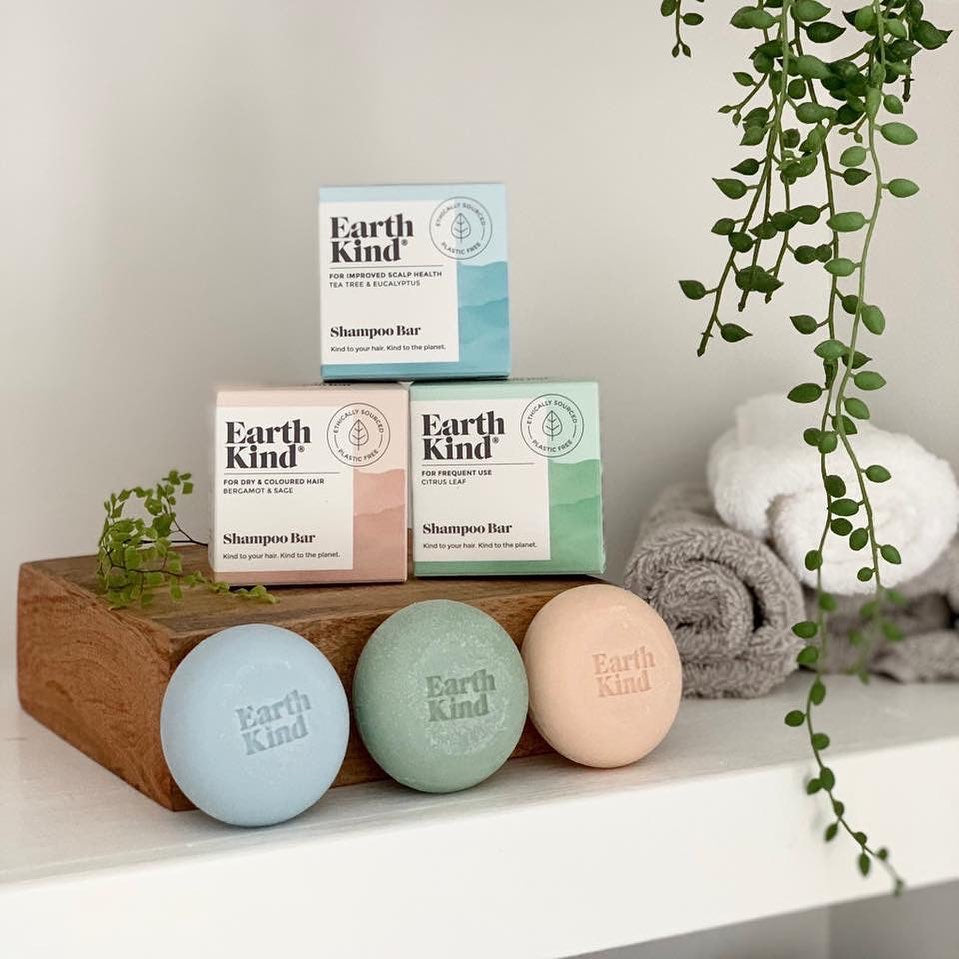 Kind to your hair Kind to the planet.
These shampoo bars are made for everyday use to help protect the health of your hair and scalp, and our planet. They use natural, sustainable, vegan ingredients with a high-quality composition. The use of these natural ingredients allows EarthKind to create outstanding products which make your hair strong, luxuriant and beautiful. EarthKind Shampoo Bars have been developed by leading British Trichologist (hair specialist) and award-winning cosmetic scientist, Tony Maleedy (MIT) and Jonathan Lawson-Brown.