This store requires javascript to be enabled for some features to work correctly.
An award-winning natural toner made with organic lavender floral water. It is refreshing, revitalizing, and suitable for all skin types. A great all-rounder!
Cruelty Free (Certified Leaping Bunny)
Vegan
Plastic Free Aluminium bottles available with spray pump
Free from Parabens, Phtalates, Sodium Laureath Sulphate and Synthetic Fragrances
100ml


Product Information
Description

Boost your skin with this uplifting Rosemary toner, made with Organic Rosemary floral water. A good toner for combination skin types.

This Organic Rosemary toner for combination skin has a clean, subtle rosemary fragrance.

Lavender Flower Hydrolat is an excellent natural toner with a refreshing and uplifting fragrance. It is also perfect as a facial spritz or a quick skin refresher!


Winner of 'Best Facial Toner' Platinum Award by natural beauty celebrity Janey Lee Grace. 'We found this Natural Toner so refreshing, superb at clearing the complexion of make-up residues' comments Janey.

What are the benefits of our Lavender Flower Hydrolat?
This natural face toner is distilled from pure Lavender flowers. It has a 100% natural scent with no added parfum / fragrance which is lovely and refreshing. It is calming and rejuvenating for all skin types with a natural cleansing action which will not clog pores. Lavender floral water also has fantastic anti-microbial properties, helping with blemishes and mild acne. It will also help calm irritated and inflammed skin. This natural toner will help keep your skin looking fresh and glowing during the day. You can also use it to remove make up and as a skin toner before moisturising. This an alcohol free toner which is great for use at night. Lavender floral water is very mild and is therefore suitable for skin of all ages. At night it is perfect for use directly on your skin or as a calming pillow spray. You can also apply it to insect bites and very mild burns to provide soothing relief, making it wonderful for travel. Also a great way to cool off on holiday – just chill in the fridge before use!
Ingredients

lavandula angustifolia floral water*
How to Use

Use mornings and at night, as required. Press pump and apply hydrolat to cotton pad, sweep over face to remove final traces of make up. Alternatively, spray face using atomiser to refresh and revitalise skin at any time.
Why We Love Conscious Skincare
Conscious Skincare's philosophy is to make natural and organic skin care with a clean conscience.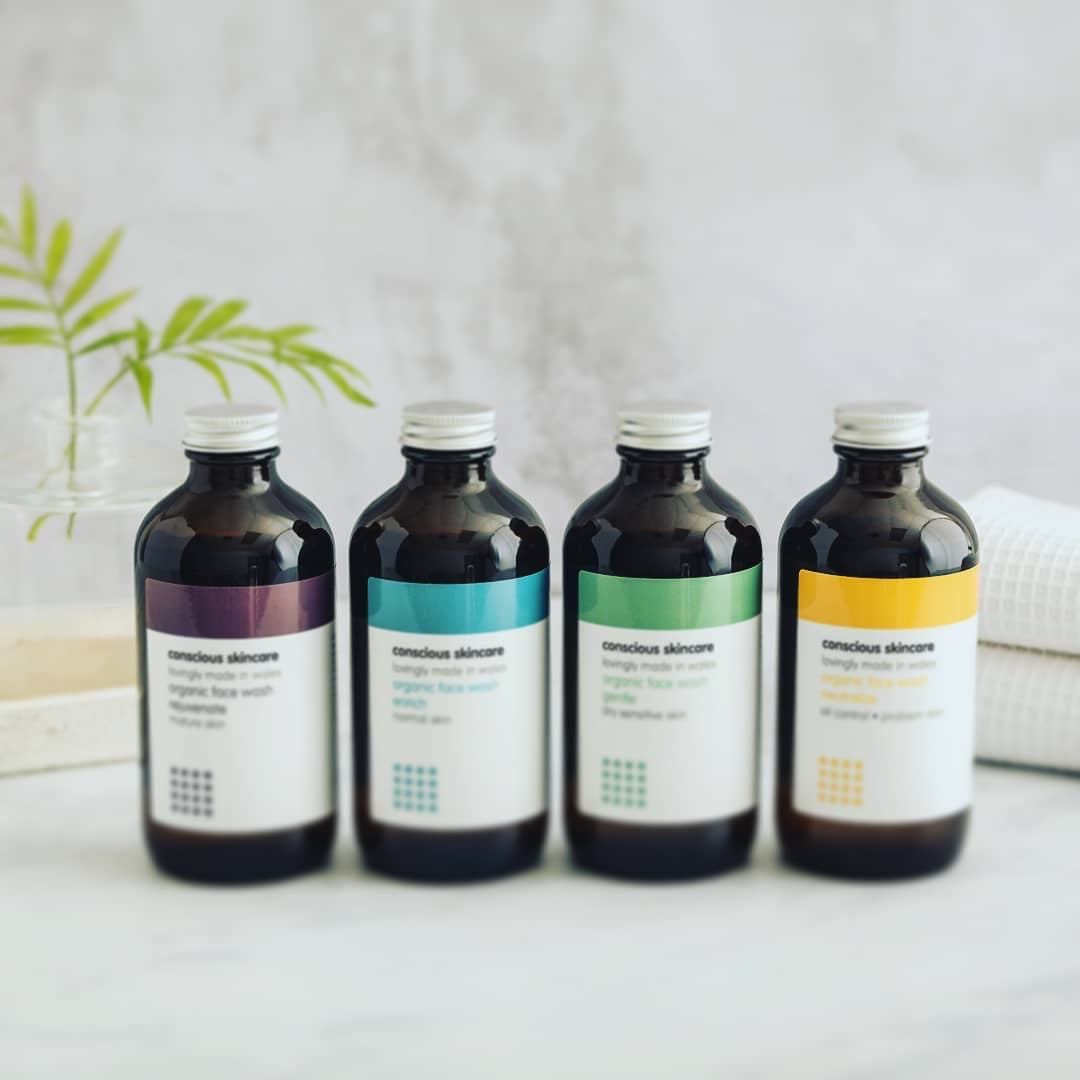 So what makes Conscious Skincare different?
Conscious Skincare was created to help provide rich and effective skincare, support those with sensitive skin and provide a range of products free from toxins and harmful chemicals. All of the range is vegan, plastic free and organic with ethically sourced, natural ingredients.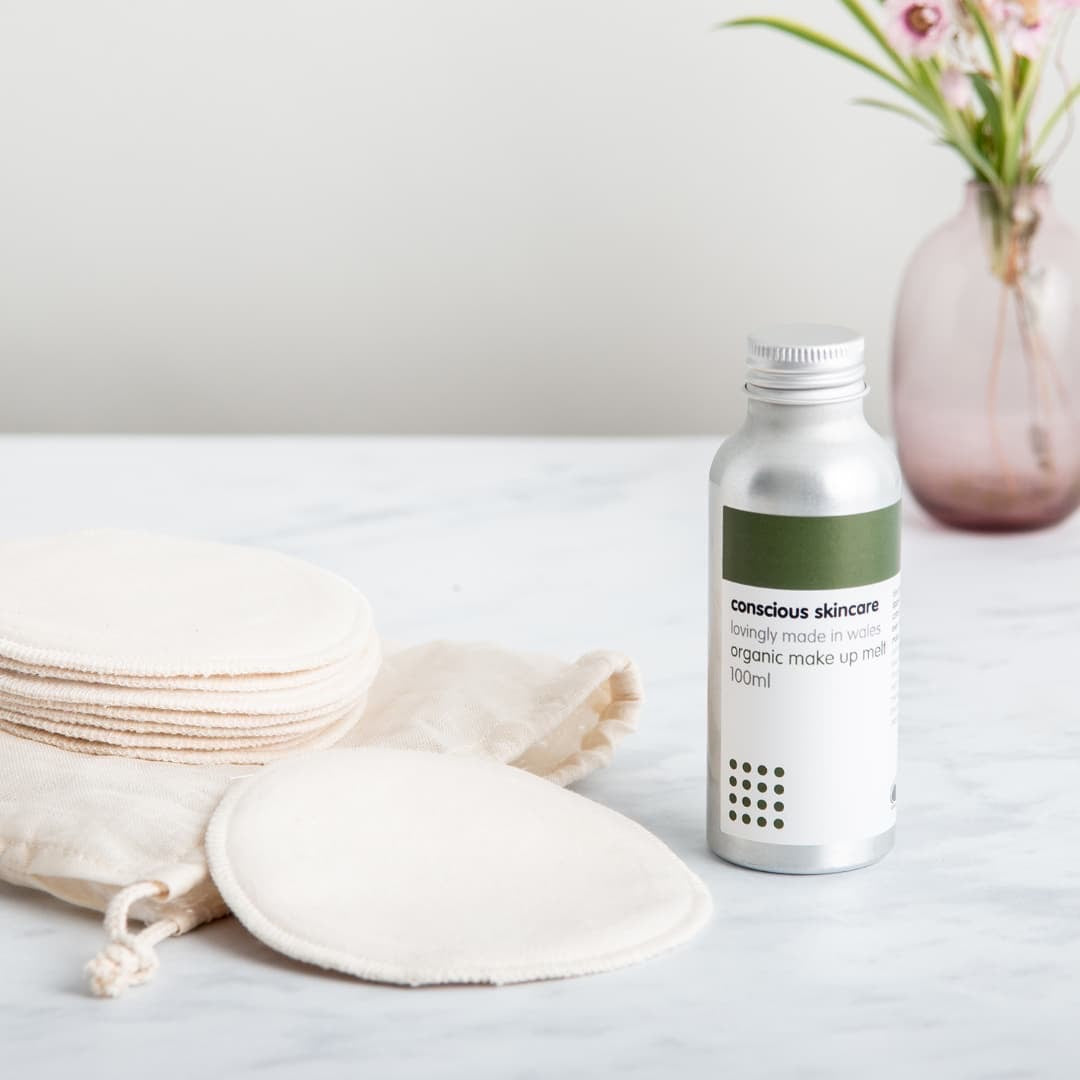 Award winning skincare
Rebecca (founder of Conscious Skincare) produces the whole range in-house from their rural workshop in West Wales. She has always worked hard to ensure that all of the products are cruelty-free and are therefore certified by PETA and Cruelty-Free International. Over the last 10 years, they have gained wide recognition and accreditation winning numerous awards from Ethical Best Buy, Vegan Society EWG and more.