This store requires javascript to be enabled for some features to work correctly.
Conscious Skincare's Gentle Face Exfoliator works softly on your skin, leaving your face feeling soothed and revitalised. This face scrub uses natural and biodegradable almond shell particles to gently exfoliate.
Vegan Friendly & Cruelty Free (Leaping Bunny)
Plastic Free – Aluminium bottle
Natural Ingredients
Free From Parabens, PEG's, SLS, Phtalate, Triclosan & Synthetic Fragrances
Palm Oil Free
100ml
Product Information
Description

This Gentle Exfoliator for sensitive skin is made with Organic Chamomile floral water and Organic Aloe Vera. These combine to help soothe irritation and calm dry and sensitive skin.

Conscious Skincare natural exfoliator for sensitive skin featured in True Health Magazine and was also shortlisted in the prestigious Free From Skincare Awards.

How do the active ingredients in this exfoliator for sensitive skin work?
It has a lovely refreshing fragrance which helps release stress and also calms your mind.We have used Organic Chamomile Floral Water to help soothe and tone your skin. It is produced as a result of Roman Chamomile oil production and provides a 100% natural scent.Aloe Vera and Organic Lavender essential oil work in combination to both smooth and tone facial skin. Lavender also boosts the benefits of Aloe Vera, and assists your skin by giving it a really deep clean. It also has anti-microbial properties which help to remove grime and combat bacteria. In addition it works as a mild astringent to help refine large pores.Organic Aloe Vera Juice contains a number of bioactive compounds. These include amino acids, vitamins and minerals. These work in combination to make it an effective skin cleanser. With a gentle and soothing effect it works as a great moisturiser. Another benefit is that it supplies oxygen to skin cells to help with any irritated skin.This natural exfoliator for sensitive skin uses fine almond shell particles to create a really gentle facial scrub. These are completely biodegradable. It is very important to consider the particles as they can cause huge issues for the environment and oceans if they don't break down. The Guardian has a great article on microbeads and microplastics.These finely ground particles are an effective exfoliator which remove the outermost surface of the skin with light abrasion. This will allow the more youthful skin cells underneath to be revealed.

The 100ml Plastic Free aluminium bottle is fully recyclable and a great eco choice! Perfect size for home, gym or handbag.

It is part of the 'Gentle Skincare Range' which we have carefully designed to help maintain and replenish dry and sensitive skin. We recommend following it with our Gentle face moisturizing creams or serum.

Their Gentle exfoliating scrub gained 'Best Buy' from Ethical Consumer!
Ingredients

canthemis nobilis (chamomile)floral water* aloe barbadensis (aloe vera) leaf juice* prunus amygdalus (almond) shell powder xanthan gum, lavandula angustifolia (lavender) oil* benzyl alcohol sodium benzoate salicylic acid glycerine* citric acid sorbic acid potassium sorbate naturally occurring linalool * denotes organic
How to Use

Open bottle to pour a small amount of exfoliant onto clean finger tips. Work gently over skin in small circular movements. Avoid eyes. Wash off with warm water. Pat dry. Use every 7-10 days 
Why We Love Conscious Skincare
Conscious Skincare's philosophy is to make natural and organic skin care with a clean conscience.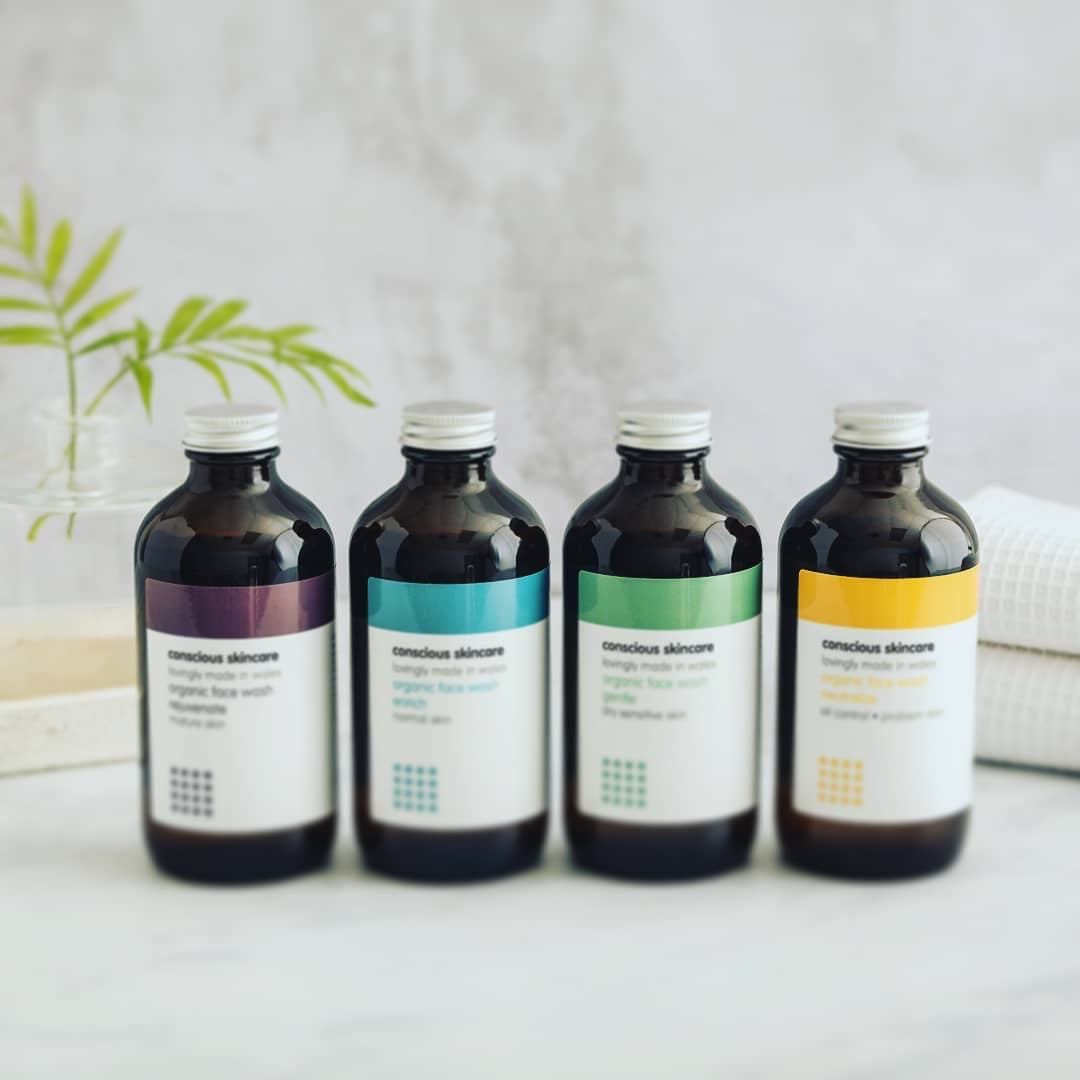 So what makes Conscious Skincare different?
Conscious Skincare was created to help provide rich and effective skincare, support those with sensitive skin and provide a range of products free from toxins and harmful chemicals. All of the range is vegan, plastic free and organic with ethically sourced, natural ingredients.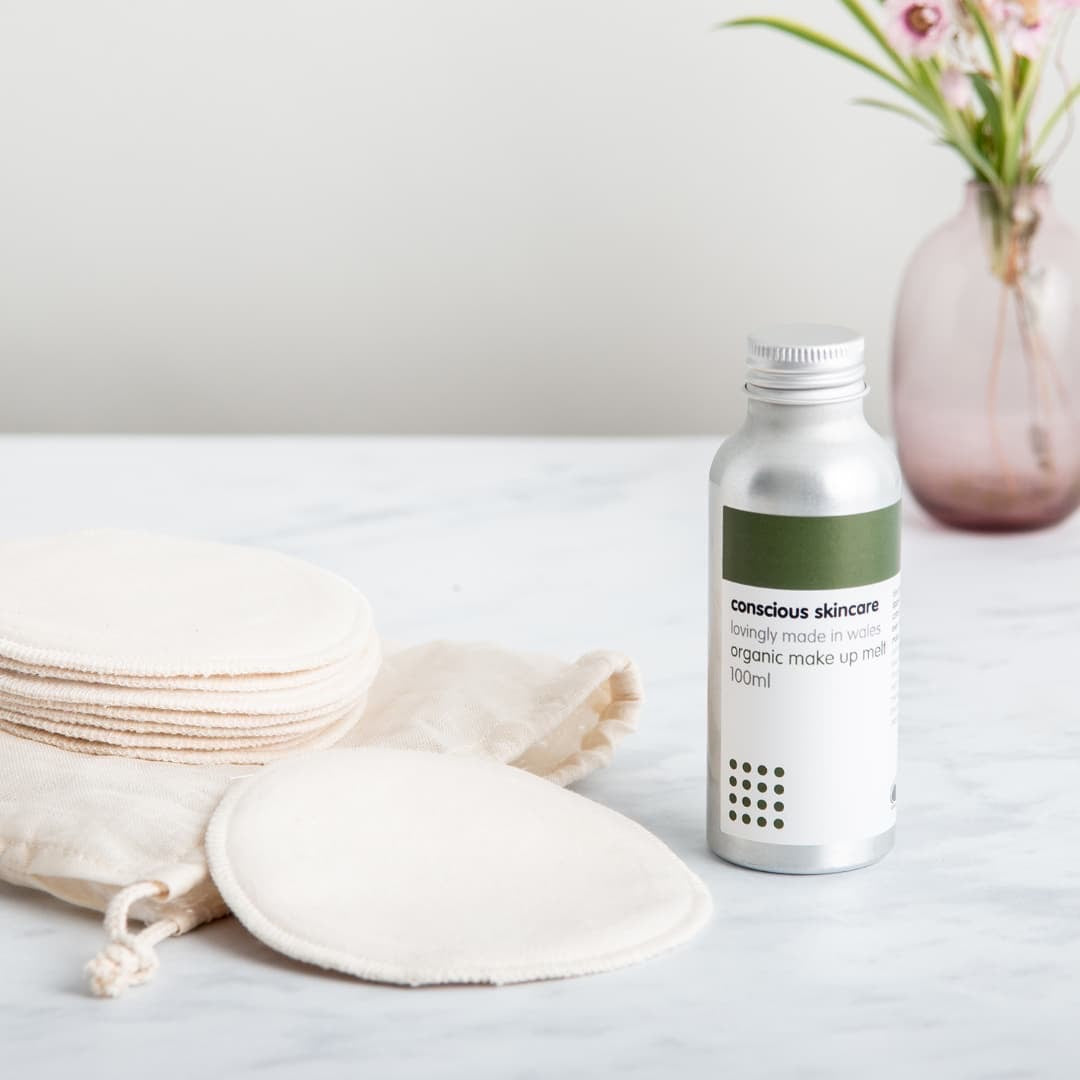 Award winning skincare
Rebecca (founder of Conscious Skincare) produces the whole range in-house from their rural workshop in West Wales. She has always worked hard to ensure that all of the products are cruelty-free and are therefore certified by PETA and Cruelty-Free International. Over the last 10 years, they have gained wide recognition and accreditation winning numerous awards from Ethical Best Buy, Vegan Society EWG and more.