This store requires javascript to be enabled for some features to work correctly.
An Organic body wash for all skin types. Uplifting Sweet Orange essential oil brightens and nourishes your skin whilst Frangipani calms and reduces stress.
Vegan Friendly & Cruelty Free (Leaping Bunny)
Plastic Free – Glass jar available without pump
Natural Ingredients
Free From Parabens, PEG's, SLS, Phtalate, Triclosan & Synthetic Fragrances
Palm Oil Free
235ml
Product Information
Description

This luxurious Sweet Orange and Frangipani Body Wash cleanses thoroughly with a gentle foaming action. Designed and carefully blended to work without drying your skin out in the way many mainstream washes can. Contains just natural skin-loving ingredients.

Indulgent Sweet Orange and Frangipani.


This is a feminine fragrance. It combines the happy, warm tones of Sweet Orange with the exotic and uplifting scent of Frangipani. We have also added the fresh and citrus notes of Fragonia. This essential is known to help release tension and calm the mind.

Sweet Orange essential oil has a fresh and fruity fragrance. It can help brighten dull skin and nourish dry and irritated skin. Orange essential oil also has anti-aging properties and promotes the production of collagen. With antioxidant benefits, it can help slow the amount of skin damage caused by UV light and pollution. Frangipani essential oil has a rich, floral and exotic fragrance that is an absolute delight to smell. The sensual and beautiful scent of Frangipani essential oil calms and refreshes the mind and body, reducing stress and anxiety. It is easily absorbed and assists in optimizing skin moisture levels. It is also anti-aging and replenishes both skin and hair.Fragonia essential oil has relaxing citrus and floral notes, helping reduce tension with calming and balancing properties. Sandalwood essential oil has also been added as it has a very soothing and harmonising scent.

Perfect for all skin types and presented in a lovely eco friendly 235ml glass bottle with pump.

This indulgent Sweet Orange and Frangipani Body Wash avoids the use of any of the harsh ingredients found in many commercial products and can be paired with Sweet Orange and Frangipani Body Oil
Ingredients

aqua potassium sunflowerate* potassium cocoate* glycerin* potassium citrate decyl glucoside sweet orange (citrus sinensis) essential oil frangipani (plumeria acutifolia) essential oil fragonia (agonis fragrans) essential oil sandalwood (santalum spicatum) essential oil *denotes organic
How to Use

Apply a small amount of Organic Body Wash to wet skin and rinse thoroughly. Avoid eyes. Moisturise with the nourishing Organic Body Oil. Apply lotion to clean skin and massage in.  
Why We Love Conscious Skincare
Conscious Skincare's philosophy is to make natural and organic skin care with a clean conscience.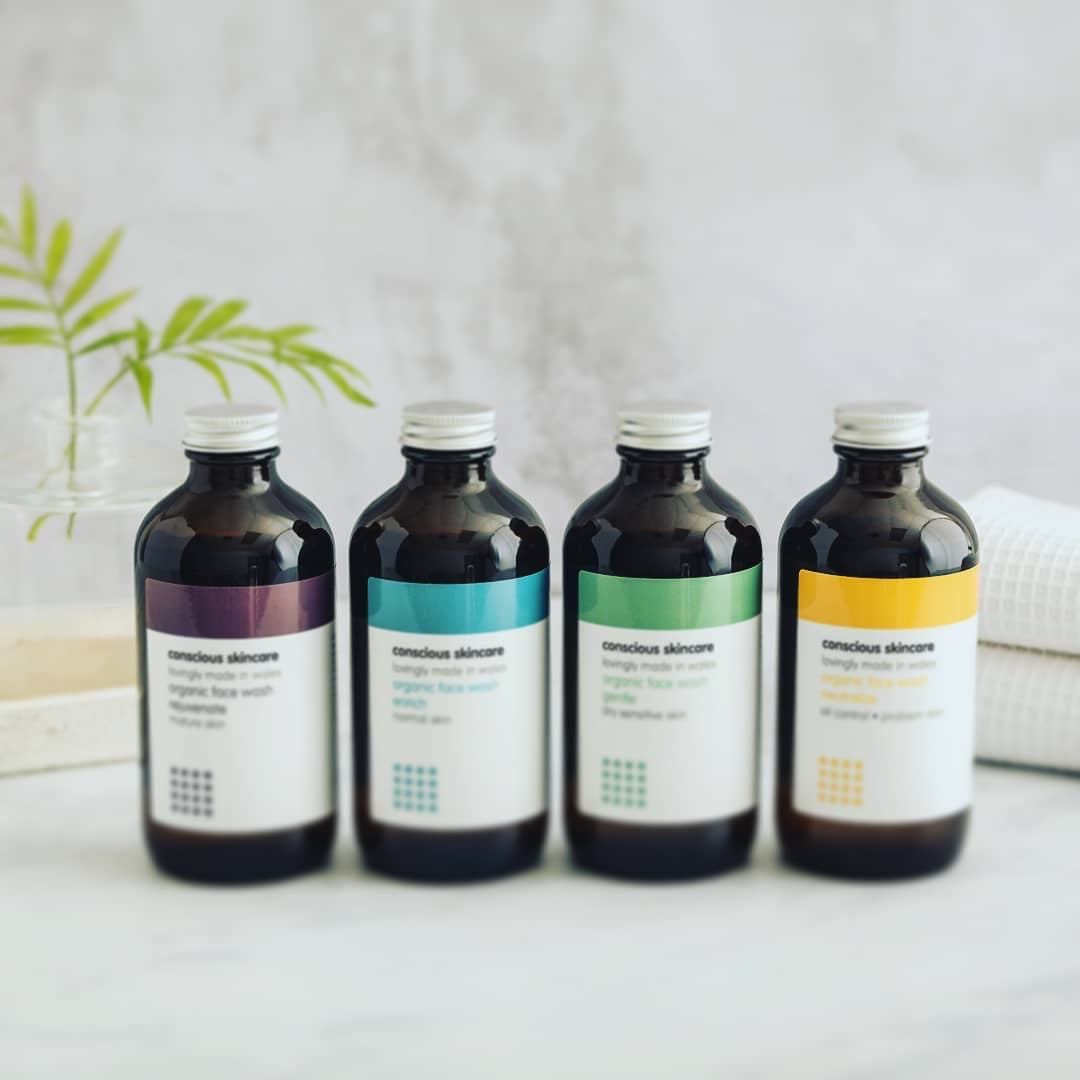 So what makes Conscious Skincare different?
Conscious Skincare was created to help provide rich and effective skincare, support those with sensitive skin and provide a range of products free from toxins and harmful chemicals. All of the range is vegan, plastic free and organic with ethically sourced, natural ingredients.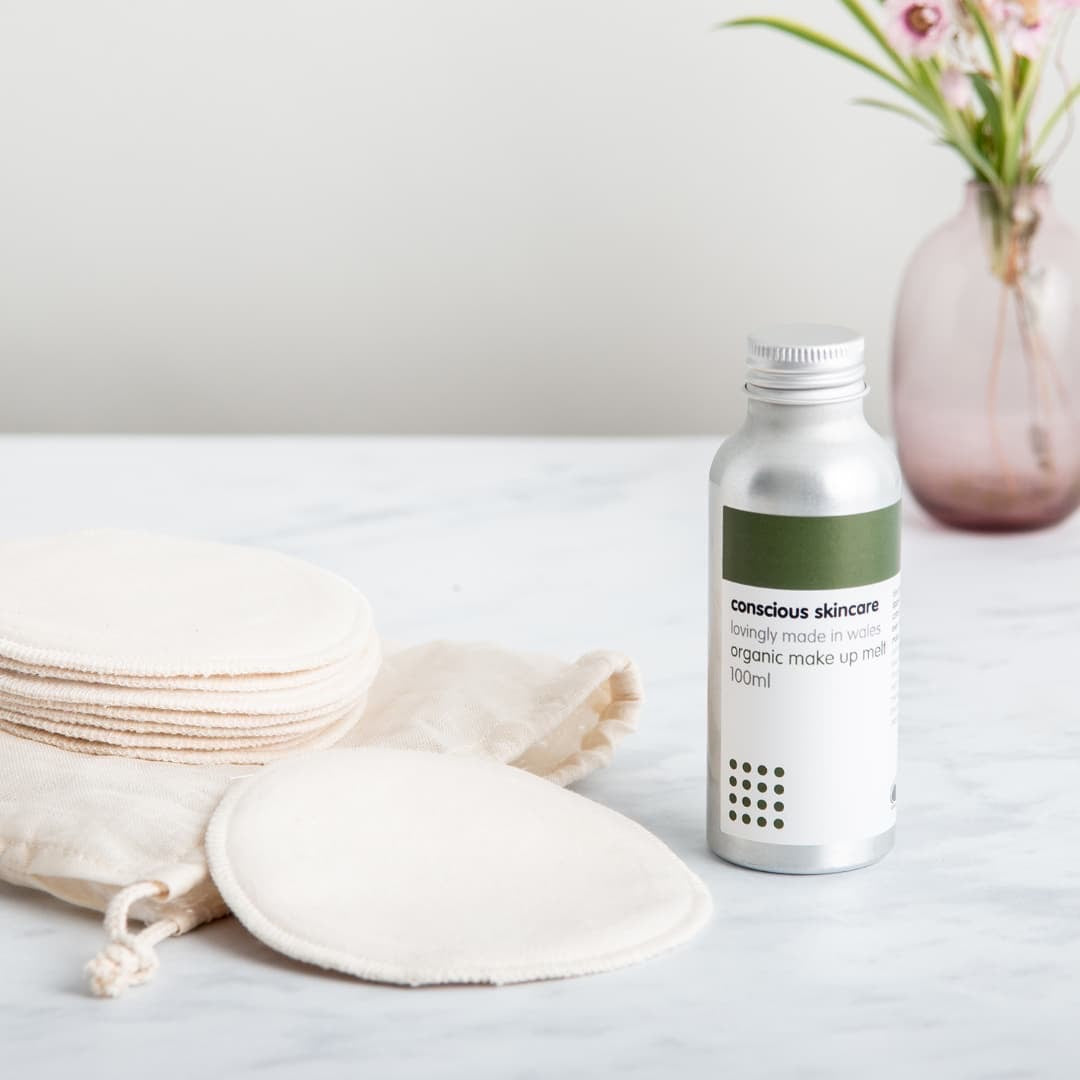 Award winning skincare
Rebecca (founder of Conscious Skincare) produces the whole range in-house from their rural workshop in West Wales. She has always worked hard to ensure that all of the products are cruelty-free and are therefore certified by PETA and Cruelty-Free International. Over the last 10 years, they have gained wide recognition and accreditation winning numerous awards from Ethical Best Buy, Vegan Society EWG and more.