This store requires javascript to be enabled for some features to work correctly.
This Organic Body Wash is made with a natural Castile Soap base. Beautifully fragranced with Amyris, Vetiver and Frankincense essential oils.
Vegan Friendly & Cruelty Free (Leaping Bunny)
Plastic Free – Glass jar available without pump
Natural Ingredients
Free From Parabens, PEG's, SLS, Phtalate, Triclosan & Synthetic Fragrances
Palm Oil Free
235ml
Product Information
Description

This Organic Body Wash uses a natural and organic castile soap base. A careful blend of essential oils gives a rich and indulgent aroma. Deep floral notes complement subtle woody undertones!

This Organic Body Wash is formulated with a number of the highest quality essential oils. These include Amyris, Vetiver, Cinnamon and Frankincense.

How do the ingredients in this Organic Body Wash work?The natural and organic ingredients in the Castile Soap base help cleanse your skin with a nice gentle action. We have not included any harsh chemicals or detergents which can dry your skin.Organic Glycerin is a moisturising ingredient which helps to soften skin. It works an emoliant, keeping skin moist and supple. In addition it helps to combat dry skin.Amyris essential oil is calming and also helps release stress.Cinnamon oil has an exotic fragrance and the added bonus of great antimicrobial properties.  Another benefit of Cinnamon oil is that it can assist skin circulation.Vetiver essential oil is calming for body and mind. It also has healing benefits by helping to regenerate damaged skin cells. In addition it is a great skin moisturiser and anti aging essential oil, with a high antioxidant content.Frankincense essential oil has astringent benefits. This helps to tone and lift your skin.

This Amyris and Vetiver Organic Body Wash has a really wonderful scent. It foams up nicely without using any of the nasty ingredients often found in many commercial products.
Ingredients

aquapotassium sunflowerate*potassium cocoate*glycerin*potassium citratedecyl glucosidelavandula angustifoliacinnamomum zeylanicum leaf oilamyris balsamifera oilvetivera zizanoides root oilpogostemon cablin oilcitrus aurantium bergamia oilsalvia sclarea oilartemisia vulgaris herb oileugenia caryophyllus flower oilpelargonium graveolans oilboswellia carterii oil

*denotes organic
How to Use

Apply a small amount of Wash using dispenser pump. Wet skin and / or hair and rinse thoroughly. Avoid eyes. Please note this is a glass bottle and must be handled carefully! Place securely before use and avoid handling with wet hands.
Why We Love Conscious Skincare
Conscious Skincare's philosophy is to make natural and organic skin care with a clean conscience.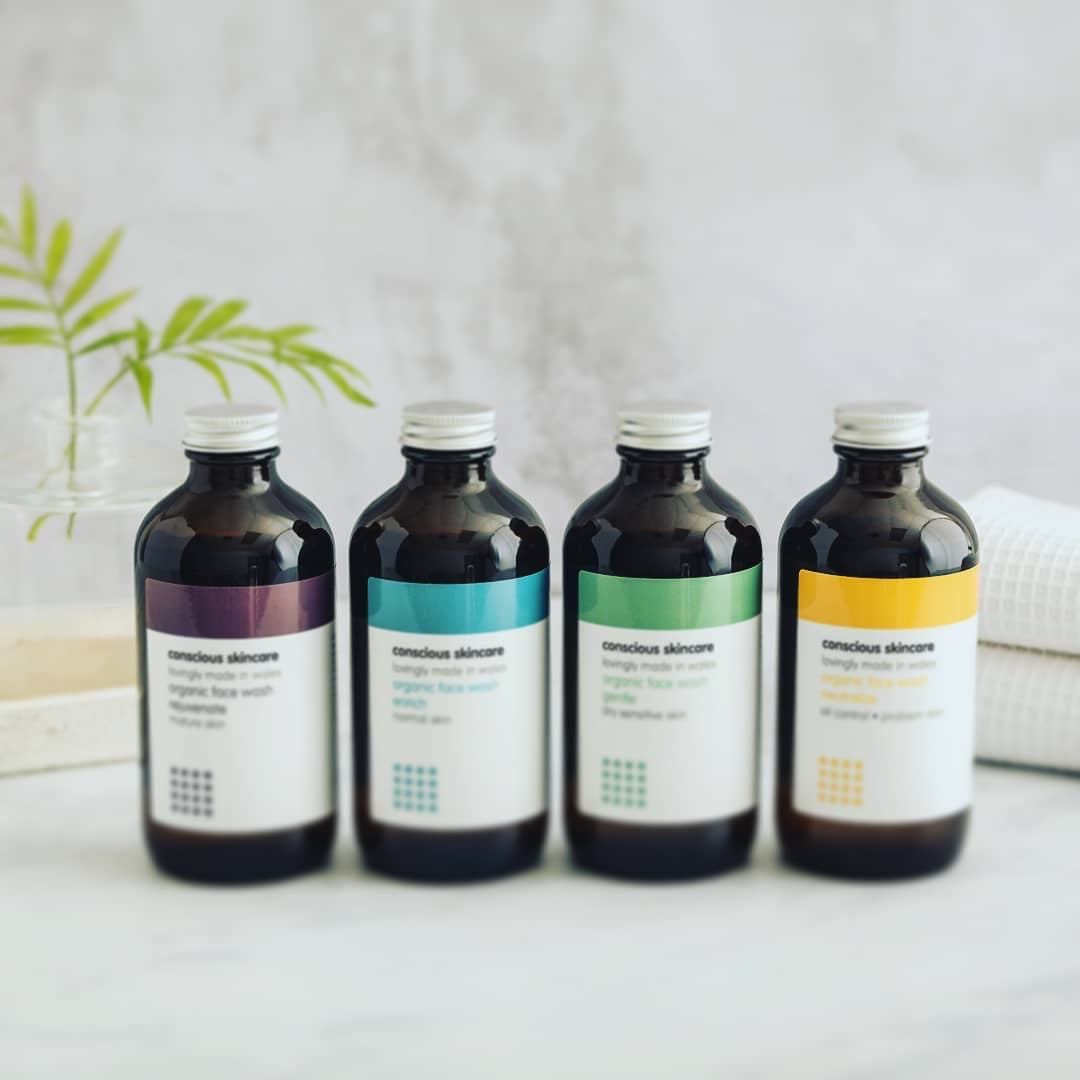 So what makes Conscious Skincare different?
Conscious Skincare was created to help provide rich and effective skincare, support those with sensitive skin and provide a range of products free from toxins and harmful chemicals. All of the range is vegan, plastic free and organic with ethically sourced, natural ingredients.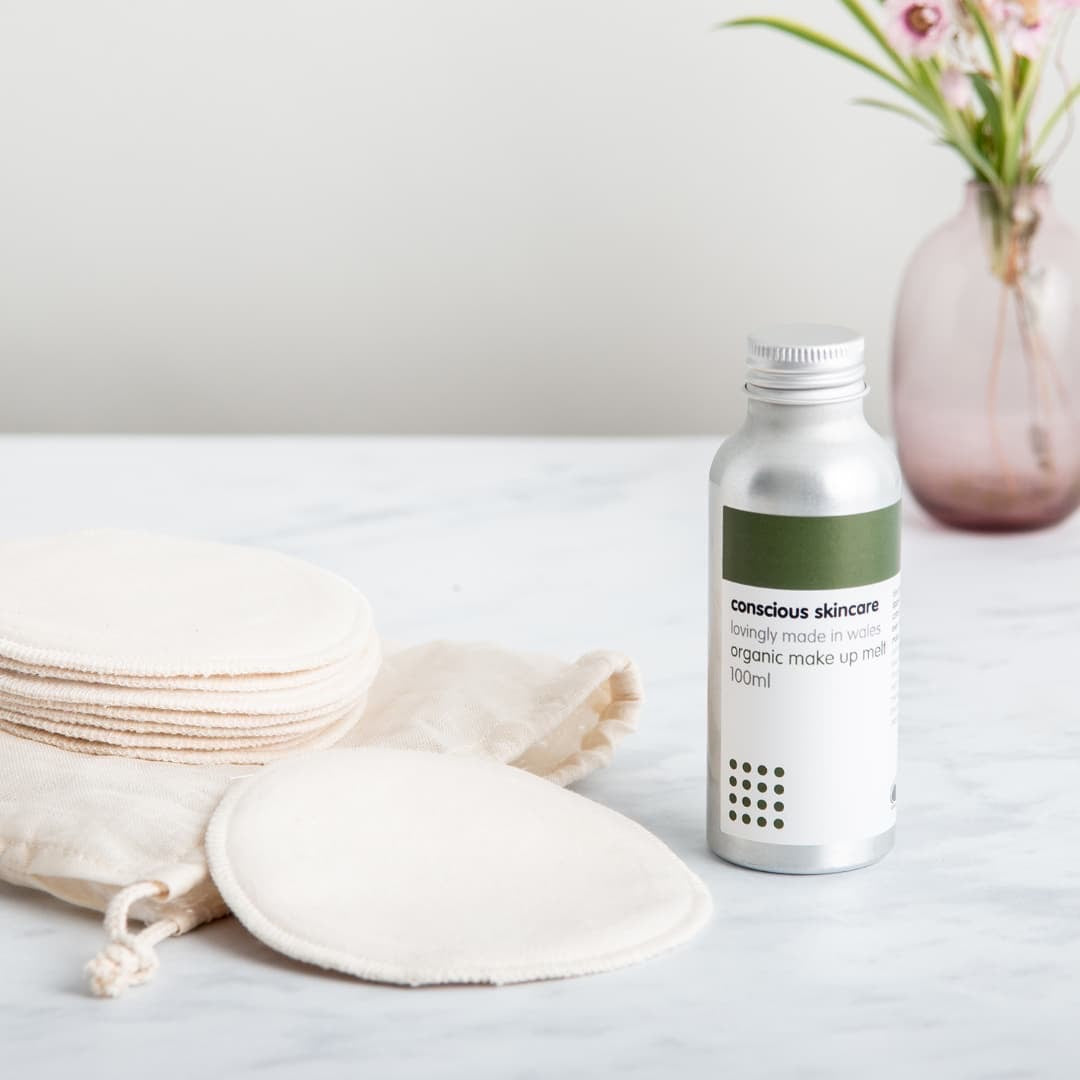 Award winning skincare
Rebecca (founder of Conscious Skincare) produces the whole range in-house from their rural workshop in West Wales. She has always worked hard to ensure that all of the products are cruelty-free and are therefore certified by PETA and Cruelty-Free International. Over the last 10 years, they have gained wide recognition and accreditation winning numerous awards from Ethical Best Buy, Vegan Society EWG and more.