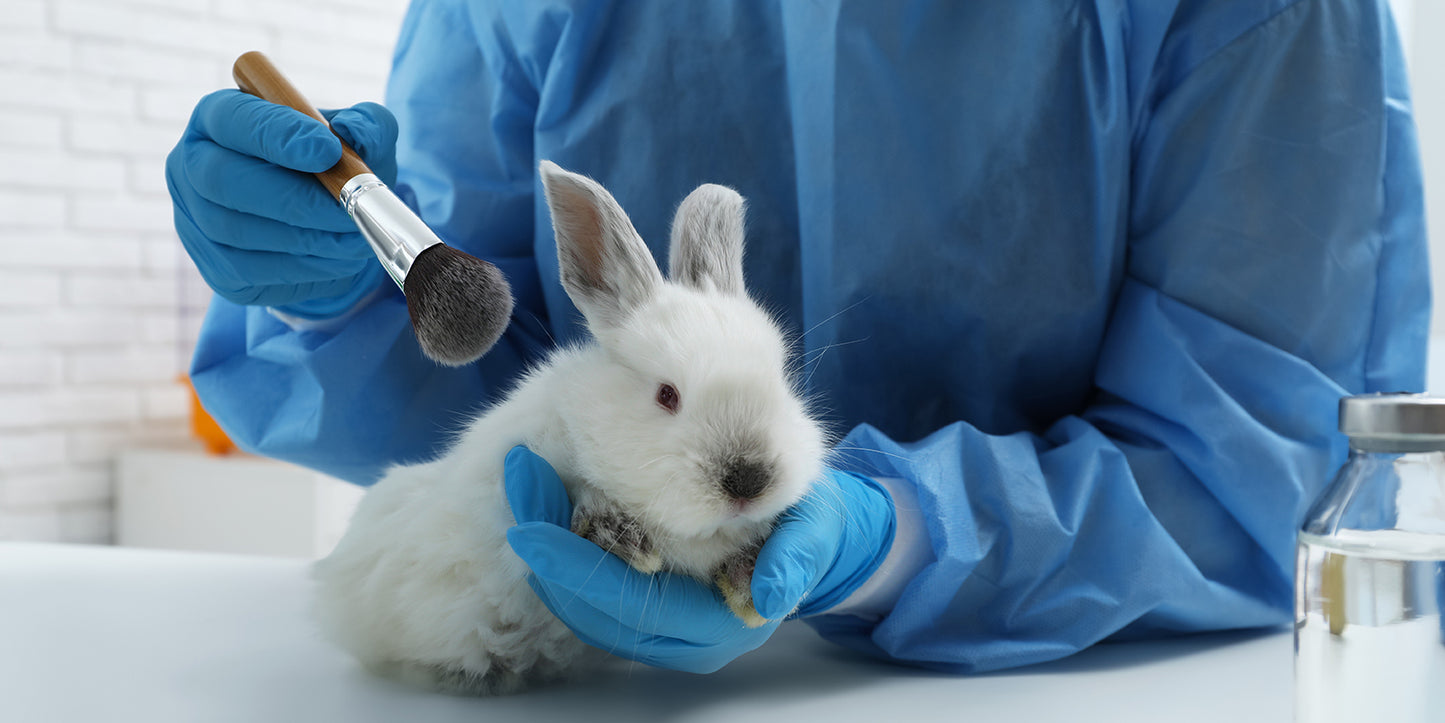 So Animal Testing is banned in the European Union?
Well, that's not strictly true. Although, this is a huge step towards equality in the production of products and in particular cosmetic, it does not mean that animal testing has been entirely banned and unfortunately, some of the information you read could be misleading.
Animal testing can still take place within the EU with approval from the European Chemical Agency (ECHA). This is particularly prominent when the human and environmental effects of a chemical that is being tested are deemed to only be sufficiently determined by animal testing, another name for which is 'ecotox testing'. Ecotox or Ecotoxicity testing involves the identification of chemical hazards to the environment and can be defined as the study of toxic effects on non-human organisms, populations or communities (so animals). Although this is not as clear cut as you might think, there is another EU regulation called REACH that is concerned with the Registration, Evaluation, Authorisation and Restriction of Chemicals, which is applied to substances that are manufactured or imported into the EU in quantities of 1 tonne and requires companies to share their data in which will help to 'reduce' the amount of animal testing needed and improve the protection of human health and the environment. 
The EU ban also only relates to companies that test on products in the EU for sale within the EU, any testing outside of the EU may be done on animals. In other words this means that a company may produce a product in the EU for sale in the EU without animal testing, but it also may test the exact same product using animal testing in, for example, the USA or China for sale within the USA or China. 
Bellow there are various companies that sell within the UK and EU countries that still test their products on animals, to name but a few:
Proctor and Gamble (P&G) owner of Pantene, Olay, Head and Shoulders, Herbal Essences,
L'Oreal, Garnier, Maybelline, Essie
Mac, Estee Lauder, Nars, Shiseido, Aveeno, Colgate, Nivea, Benefit, Clinique, Avon…
References: 
http://alttox.org/mapp/toxicity-endpoints-tests/ecotoxicity/
https://www.crueltyfreeinternational.org/what-we-do/corporate-partnerships/prohibitions-cosmetics-testing-eu-and-elsewhere
https://ec.europa.eu/environment/chemicals/reach/reach_en.htm