This store requires javascript to be enabled for some features to work correctly.
Soothing & Enriching

A skin-loving bar made with hemp seed oil and nourishing aloe vera, with a gentle spinach exfoliant for extra green goodness. Lightly fragranced with an essential oil blend of petitgrain and lime. Perfect for the face or body, aloe vera is gentle on the skin and the spinach powder is a very light exfoliant.
Plastic Free  
100% Natural Ingredients
Vegan & Cruelty Free
Handmade in the UK
Suited to all skin types but particularly good for sensitive skin.
115g Bar
Product Information
Description

The Wylder Naturals soap bars are made with unique blends of butters and oils with natural exfloiants, clays and essential oils.

Key ingredients:

Shea Butter

Fatty acids and vitamins make shea butter an ideal ingredient for softening skin. Using shea butter soaps on your body, especially your face, can condition, tone, and soothe your skin.

Hemp Seed Oil

Because Hemp Seed Oil has incredible anti-inflammatory properties, this is a perfect all-natural soap for dry or sensitive skin and it's very helpful for eczema and other skin conditions.Hemp seed oil is great for skin exfoliation, and can remove dirt and other substances from pores that can cause breakouts.

Aloe Vera

Aloe vera has many benefits for the skin - it's gentle, soothing, and can help to reduce inflammation or iritation caused by the sun or elements. It works well for dry skin and leaves your skin smooth and supple.
Ingredients

Sodium Cocoate (Coconut Oil), Sodium Olivate (Olive Oil), Sodium Palmate (Sustainable Palm Oil), Sodium Shea Butterate (Shea Butter), Glycerin, Aqua, Sodium Hempseedate (Hemp Seed Oil), Sodium Castorate (Castor Oil), Illite Kaolin Montmorillonite (French Green Clay), Aloe Concentrate (Aloe Barbadensis Leaf Juice, Sodium Benzoate, Potassium Sorbate, Citric Acid), Citrus Aurantium Amara Leaf (Petitgrain Essential) Oil, Citrus Aurantifolia Peel (LimeEssential) Oil, Spinacia Oleracea (Spinach) Leaf Powder.
How to Use

Use in the shower in place of gel, in the bath or by your bathroom or kitchen sink. Lather the soap between your hands and wash with the bubbly lather. 
Packaging

Plastic free packaging, wrapped in fully recyclable paper.
Why We Love Wylder Naturals
Plastic Free Body Care with products which are inspired by and rooted in nature. Wylder Naturals are handmade in the UK and use sustainably sourced, plant-based ingredients and never any man-made or chemical alternatives.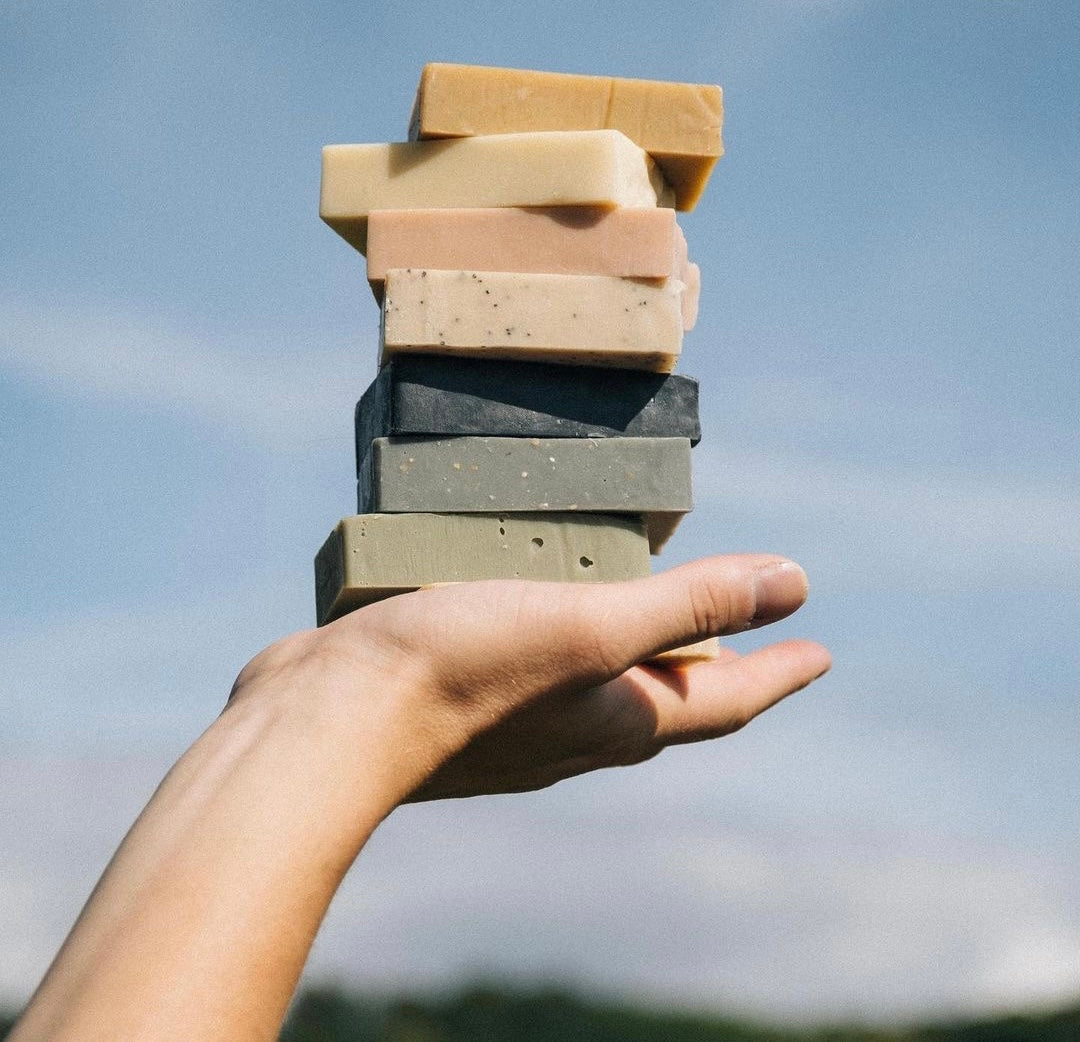 So what makes Wylder Naturals so special?
Wylder Naturals use unique blends of butters and oils with natural exfloiants, clays and essential oils to formulate their 100% natural soap bars. Wylder Naturals have created simple, quality products that benefit your body and mind through the power of natural ingredients. All their soaps are made by hand in small batches using a traditional cold process that uses only natural ingredients. They believe in the power of nature, so they only use sustainably sourced, plant-based ingredients and never any artificial or chemical alternatives.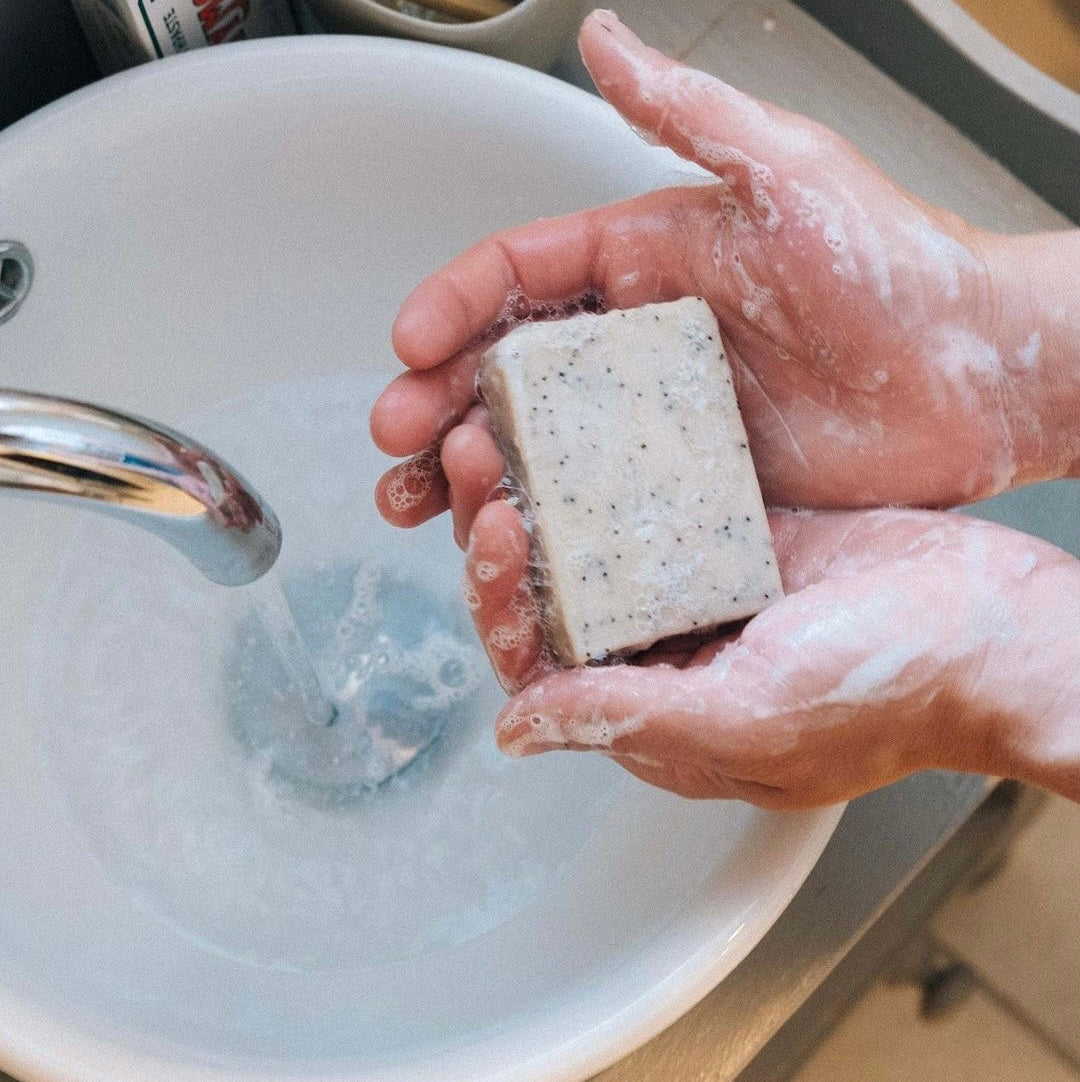 Inspired by the natural world - Tread Lightly.
All Wylder Natural products are vegan and cruelty-free, and their soap packaging is all recyclable and made of recycled material wherever possible. They have invested in sustainable practices from the beginning, selecting partners and suppliers whose principles align with their own and carefully considering their ingredients and manufacturing processes. All Wylder Naturals products are made in their studio in Bristol and produced, so they have as little impact on the natural world as possible.