This store requires javascript to be enabled for some features to work correctly.
Wild & Stone's reusable safety razor has been created for women or men looking for a smooth and comfortable shaving experience and looking to be kind to our planet. The metal safety razors are cleverly designed to be used over the face and the body, with a grooved edge made for a precision wet shave that's not only clean but gentle on the skin. The long handle and textured grip allow for a safe shave in those hard to reach areas. 
Help your metal safety razor last a lifetime by keeping it dry and outside of water. This safety razor stand will help keep the blade sharp for a smooth shave. Featuring a small ventilation hole in the base, this will help to make sure your razor is well ventilated between uses. This cleverly designed razor stand will help you lengthen the life of your razor by preventing water damage. 
Pack includes 1 razor, 5 blades, and a cotton bag.
Made from brass, zinc alloy and stainless steel
Recyclable eco-friendly card packaging
Plastic-free & Sustainable
Vegan & Cruelty-Free
Colour Blue
Product information
Description

The Wild & Stone reusable stainless steel razor is an eco-friendly alternative to disposable razors, suitable for women or men who are looking for a smooth and comfortable shaving experience but are also looking to be kind to our planet.
Made from

Made from brass, zinc alloy and stainless steel
Packaging

Recyclable eco-friendly card packaging
How to Use

Before first use, unscrew the razor handle from the head and insert the blade, ensuring not to touch the sharp ends, then securely reattach the head. Ensure the head is in the correct position with ridges facing upwards.

Moisten the razor and the skin, applying pressure shaving gel or oil. Hold the razor at a 45-degree angle to the skin and gently glide the razor over your skin, shaving only in straight lines. Avoid adding pressure to the razor.

This razor is unisex and can be used on all areas of the body, including the face, underarms and bikini areas.
Care Instructions

To ensure the longevity of your razor, rinse and wipe down after use and avoid exposure to long stints of moisture.
Replace the blade after it becomes dull.
Place the razor head down into the cotton carry bag when storing.

Keep the razor and blade out of reach of children and babies. Recycle used blades responsibly. Store in a dry area or the provided cotton bag. Always act with care.
Their products have been sourced and created in a conscious way, with minimal social and environmental impact. Over the years the bespoke range has been adapted based on customer feedback.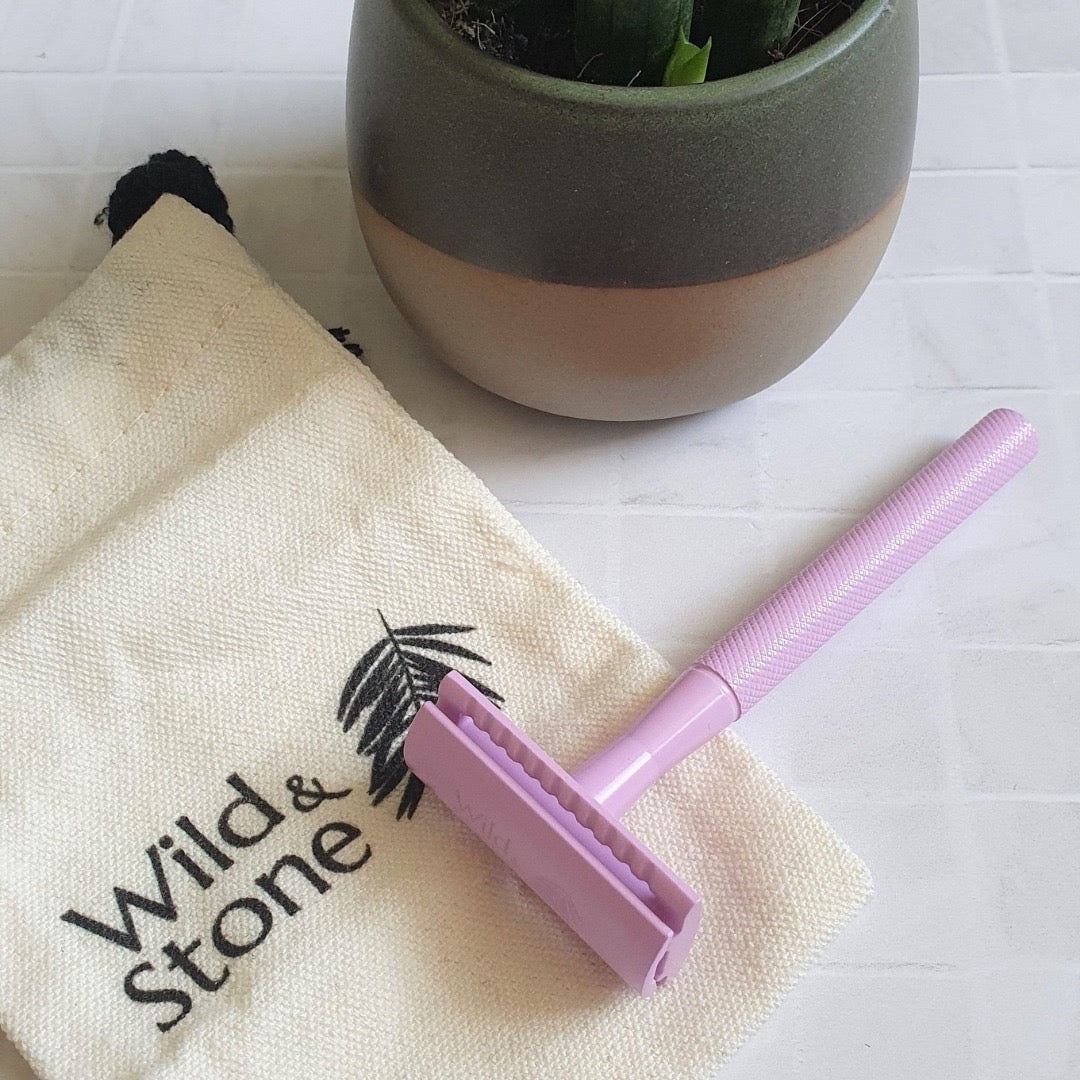 Creating a sustainable future
Wild & Stones products have been sourced and created consciously to create minimal social and environmental impact. Their diligence covers everything from sourcing the raw materials to how their products reach your door. They are passionate about creating and introducing reusable products into your home, reducing our reliance on regular plastic and single-use items. They are committed to doing what they can to lower our environmental impact, as our world could use a little help from us all right now.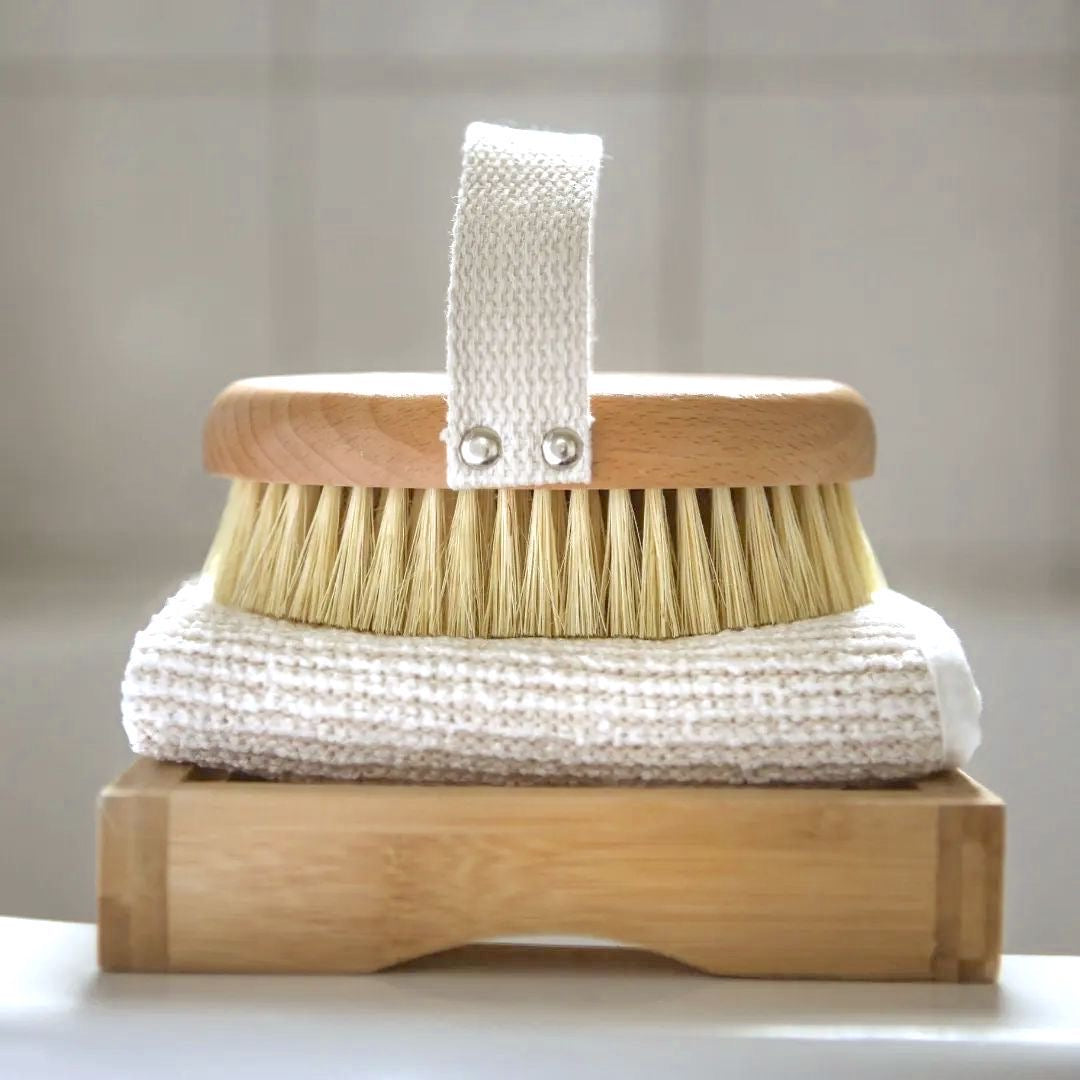 They are doing their bit to protect the environment!
The majority of Wild and Stone products are made from bamboo. Not only is bamboo hardy and naturally anti-bacterial, but as a fast-growing grass, it requires no fertiliser and self-regenerates from its roots. This means it doesn't need replanted, making it naturally sustainable.

All of their fabrics use organic cotton and are OEKO-TEX® certified (every thread, button, and other accessory has been tested for harmful substances), ensuring that they are not participating in the use of toxic chemicals that could enter our waterways and seas, hurting our environment and planet.

All their packaging is plastic-free and recycable, and even all the stickers use eco glue to lower their environmental impact further.
They understand that sustainability and environmental factors are constantly changing; what is good today may not be good tomorrow, so they are committed to continuously improving, researching and taking up new solutions as they become available, passing on their learnings and sharing their new knowledge.