This store requires javascript to be enabled for some features to work correctly.
A smooth fluoride-free toothpaste containing no artificial sweeteners, flavourings, colourings or preservatives, that is gluten free and GM Free.
Cruelty Free & Vegan
Fluoride Free
SLS Free
Gluten Free
Made in the UK
100ml
Product Information
Description

Kingfisher Baking Soda Toothpaste has no room for artificial flavourings, colourings, preservatives or whiteners, instead they use delicious natural ingredients like, real fennel, peppermint and spearmint. We hope you enjoy brushing with Kingfisher's natural toothpaste.
Ingredients

Glycerin, sodium bicarbonate, aqua, calcium carbonate, sodium lauryl sarcosinate (from palm oil), hydrated silica, cellulose gum, mentha piperita (peppermint), mentha viridis (spearmint), limonene.
Kingfisher is the UK's leading natural toothpaste. It contains no artificial colourings, flavourings, sweeteners or preservatives.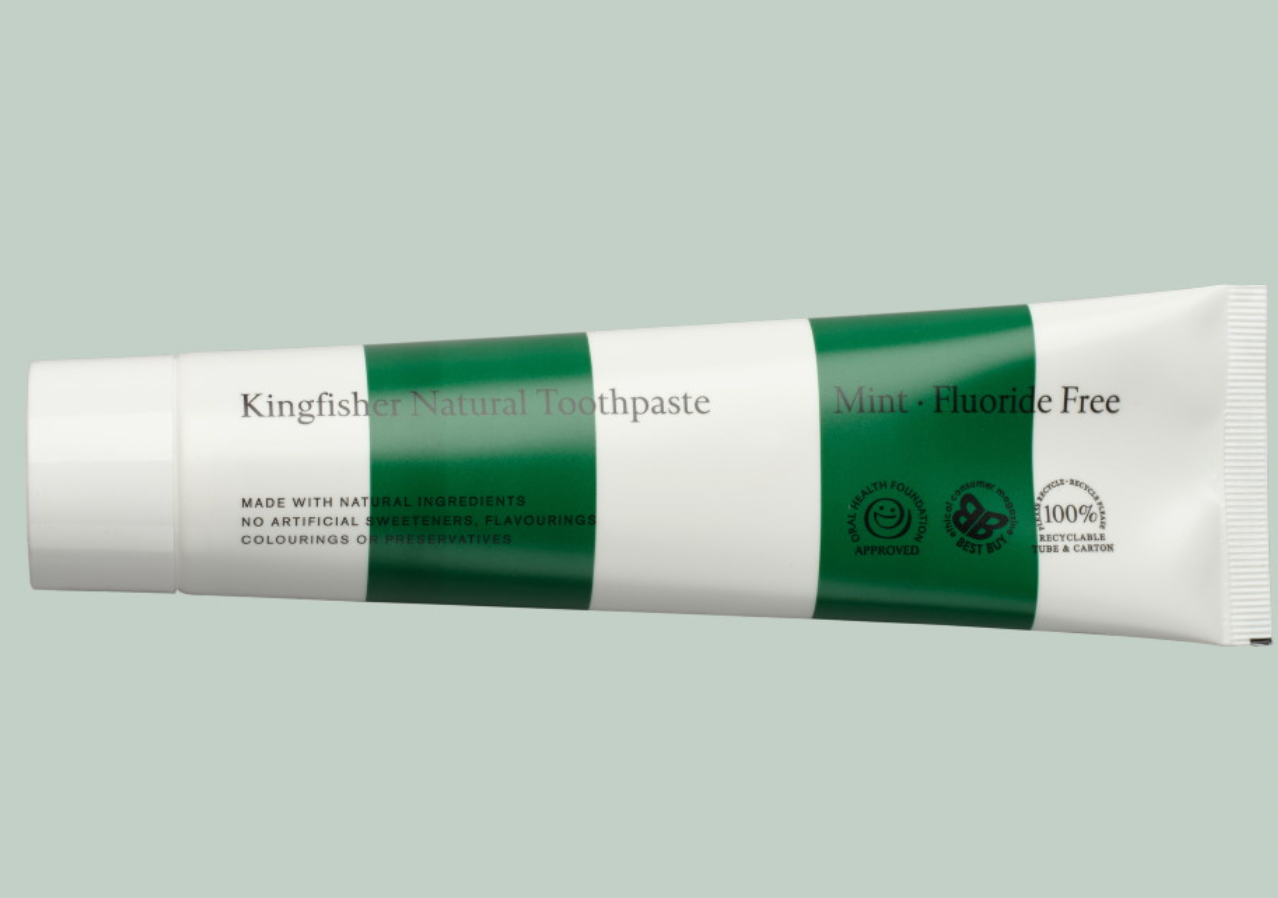 So what makes Kingfisher Toothpaste different?
The Kingfisher toothpastes are formulated with only natural ingredients and does not contain any artificial colourings, flavourings, sweeteners or preservatives. Instead, Kingfisher use natural fennel, strawberries and peppermint to flavour their range of natural toothpastes. Kingfisher was the first natural toothpaste to receive the important approval of the British Dental Health Foundation. The BDHF recommend Kingfisher as an effective way to help keep teeth and gums clean and healthy and help prevent tooth decay. They recognise it as a valuable aid to achieving good oral health.