This store requires javascript to be enabled for some features to work correctly.
Classic best-selling Bikini period underwear combines style with function. Suitable for Periods, leaks and incontinence. Holding up to four tampons' worth, they are a dream to wear day and night and can be worn leak-free for up to 12 hours.
Each pair of Flux period pants replace 200+ disposables from going to landfill
Holds Four Tampons' Worth / 20-25ml
Vegan & Cruelty Free
Free From Toxins, Chemicals and PFAS/PFOA
Product Information
Description

The Flux classic bikini are soft, stretchy and comfortable. Sustainably manufactured with eco-friendly materials. Each pair of the Flux period pants replace 200+ disposables from going to landfill, reducing your waste by 99.5%. Made from OEKO-Tex Certified Materials which are lightweight and quick-drying.

How They Work:

Flux period pants absorb up to 5 tampons' worth of liquid, yet they look and feel just like regular undies.

The built-in tech works like this:

1. Top layer wicks moisture away from the surface quickly, to keep you dry

2. Our middle layers absorb your blood and lock in your flow

3. The bottom layer pushes liquid back up and keeps you leak-free

It's simple. Just wear, wash and reuse.

Blood, Sweat, Whatever.
Materials & Packaging

Body: 95% TENCEL Modal 5% Elastane Gusset:Absorbent Blend, Breathable PUL

Packaging: 100% Recycled and Recyclable Cardboard
How to wash & care

Rinse after use.Machine wash on 30-40 degrees. Hang to dry or dry indoors on a radiator.Do not use fabric softener or bleach. No tumble drying.And that's it! Your FLUX Undies are ready to wear again!
Founded in 2018 when reusable period underwear was nearly non-existant FLUX Undies where the first brand of period underwear to land in the UK. Since then, more than 200,000 people have switched to Flux Undies reusable period wear and have helped stopped over 40 million disposables from going to landfill!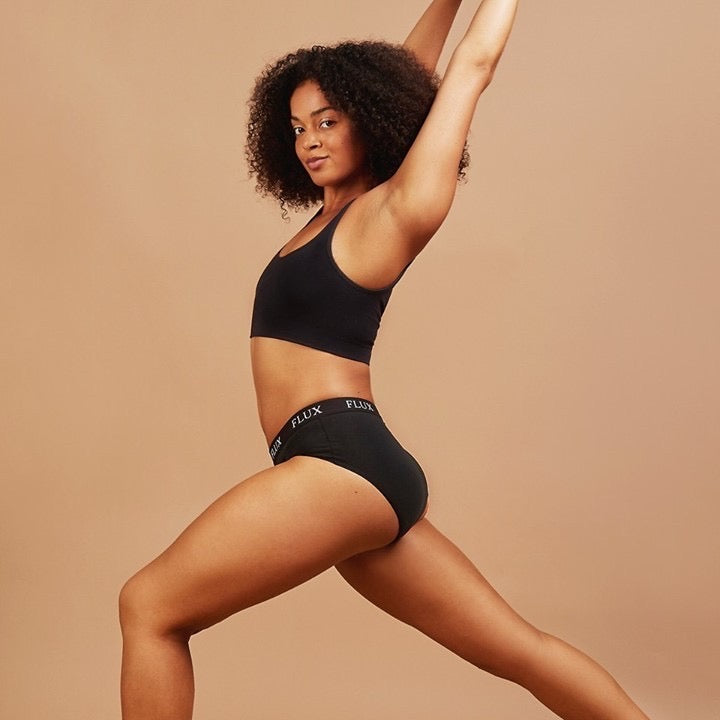 So what makes Flux Undies different?
Using innovative technology and forward-thinking processes, Flux Undies have created unrivalled products that combine comfort, form, and function. From second skin, leak-free underwear, to overnight period protection, Flux Undies believe in bringing you products that will elevate your every day.
Flux Undies aim to empower people across the globe and reduce the footprint we leave on our planet.
From the fabrics and fibres used to create their products, to the factories they partner with, Flux Undies think about people and planet, so you can feel good knowing you're doing your bit.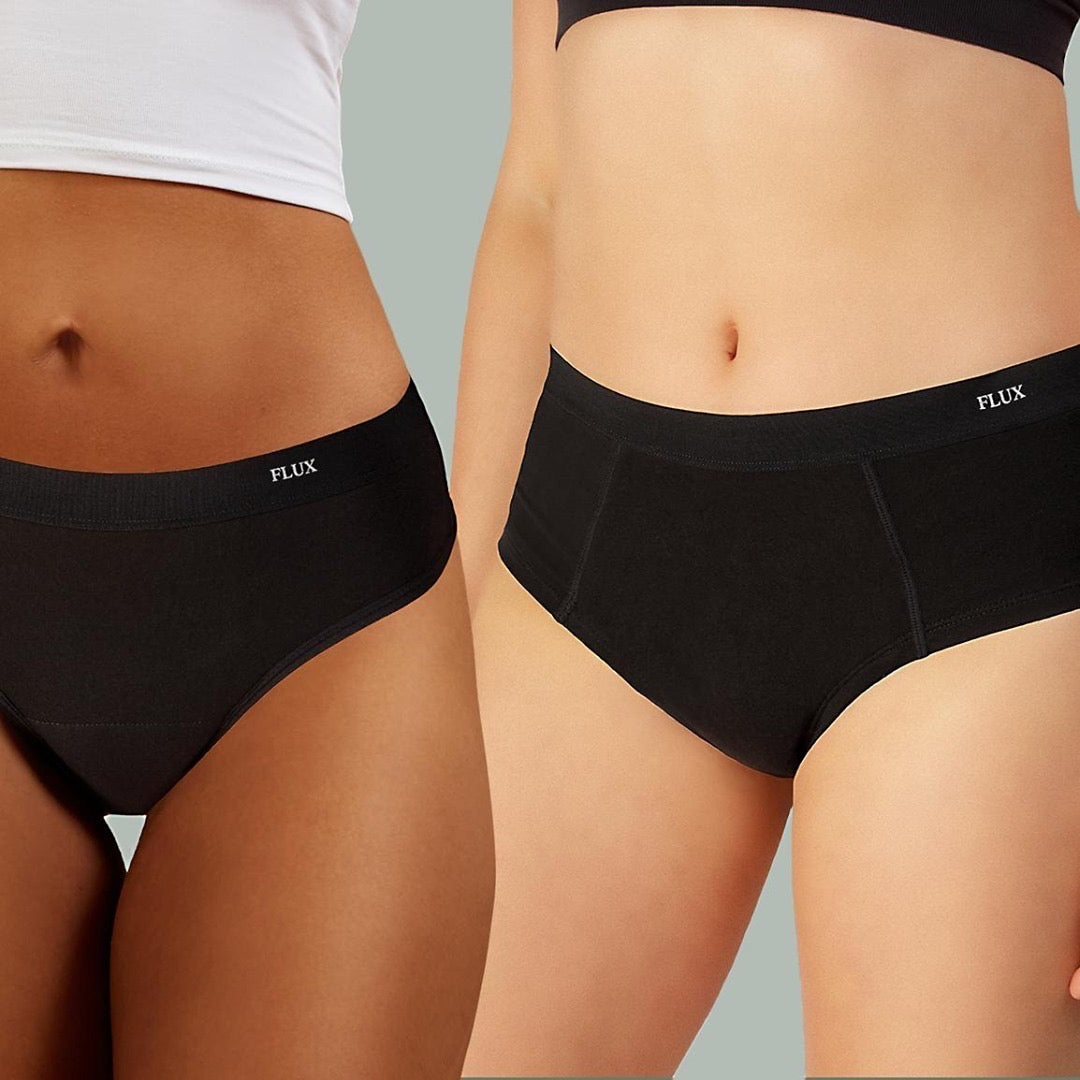 Always, good for you and our planet.
With sustainability at it's core Flux Undies believe in creating environmentally conscious products that are built to last. Made with high quality award-winning TENCEL™ and cetified Organic Cotton they only make products that serve an every day need or challenge and provides comfort that lasts.
Flux Undies fully offset their carbon emissions and are audited and verified by third party Carbon Footprint Standard. Since the launch of Flux Undies they have averted 40 million disposables diverted from landfill, over 3,000 tonnes of CO2 emissions, 1,088,621 kg of plastic prevented from landfill and saved 288,000 gallons of water.