This store requires javascript to be enabled for some features to work correctly.
Harnessing the benefits of moisturising coconut, this soap bar is ideal for nourishing the skin whilst effectively cleaning away dirt and bacteria.
Plastic-free Soap bar
Parabens and sulphate-free
Natural shampoo made with 100% natural fragrance
Vegan Society Approved and Cruelty-Free bath and body
100% Natural Ingredients & Recyclable Cardboard Packaging
100g
Product Information
Description

Faith in Nature Coconut Hand Soap uses the moisturising benefits of tropical coconut to nourish the skin while effectively and gently removing dirt and bacteria. Their beautifully fragrant plastic-free coconut soap offers a more sustainable and green way of reducing waste when washing your hand and body. Perfect for anyone wanting to be as kind to the environment as they are to their skin.

And because it's a solid bar, it's ideal for travelling as well.
Ingredients

Sodium palmate*** Sodium cocoate* and/ or Sodium palm kernelate*** Aqua (Water) Glycerin* Parfum* Cocos nucifera oil** Sodium chloride Sodium citrate* Benzyl alcohol*
* Plant derived
** Organic certified
*** Certified sustainable origin
How to Use

Apply Coconut Soap to wet hands, rub together to create lather and rinse off.

In case of contact with eyes, rinse with clean water immediately. If irritation occurs, stop use. Keep out of reach of children.
Why We Love Faith in Nature
Faith in Nature have given nature a voice since 1974, making it one of the worlds oldest companies to put nature first.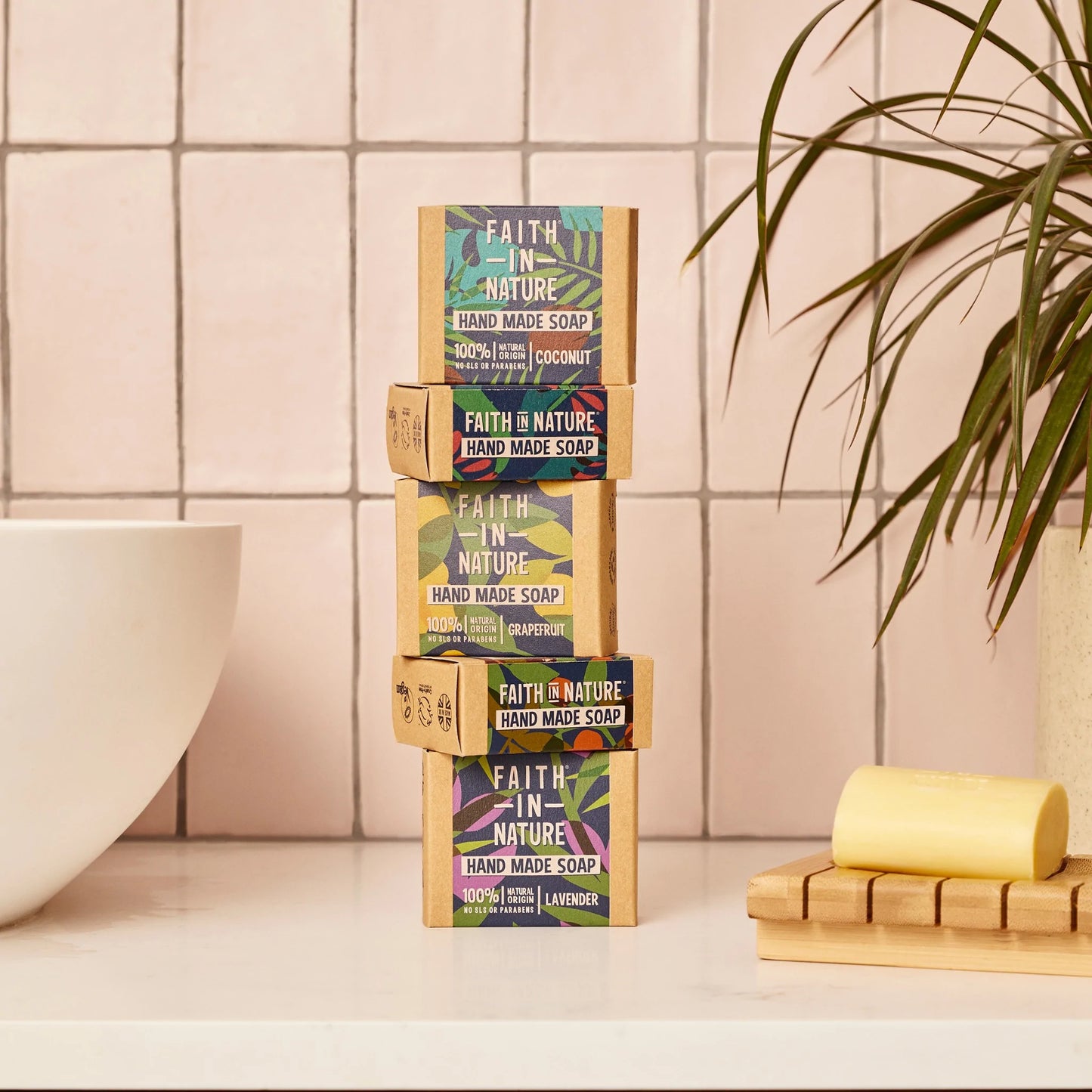 So what makes Faith in Nature different?
What if a name could be more than just a logo? This is what Faith in Nature aspires to be. A company that influences change, a company that inspires and reassures us that nature can lead the way and always be the one in charge. A single passion for harnessing the power of nature, without harming it in the process.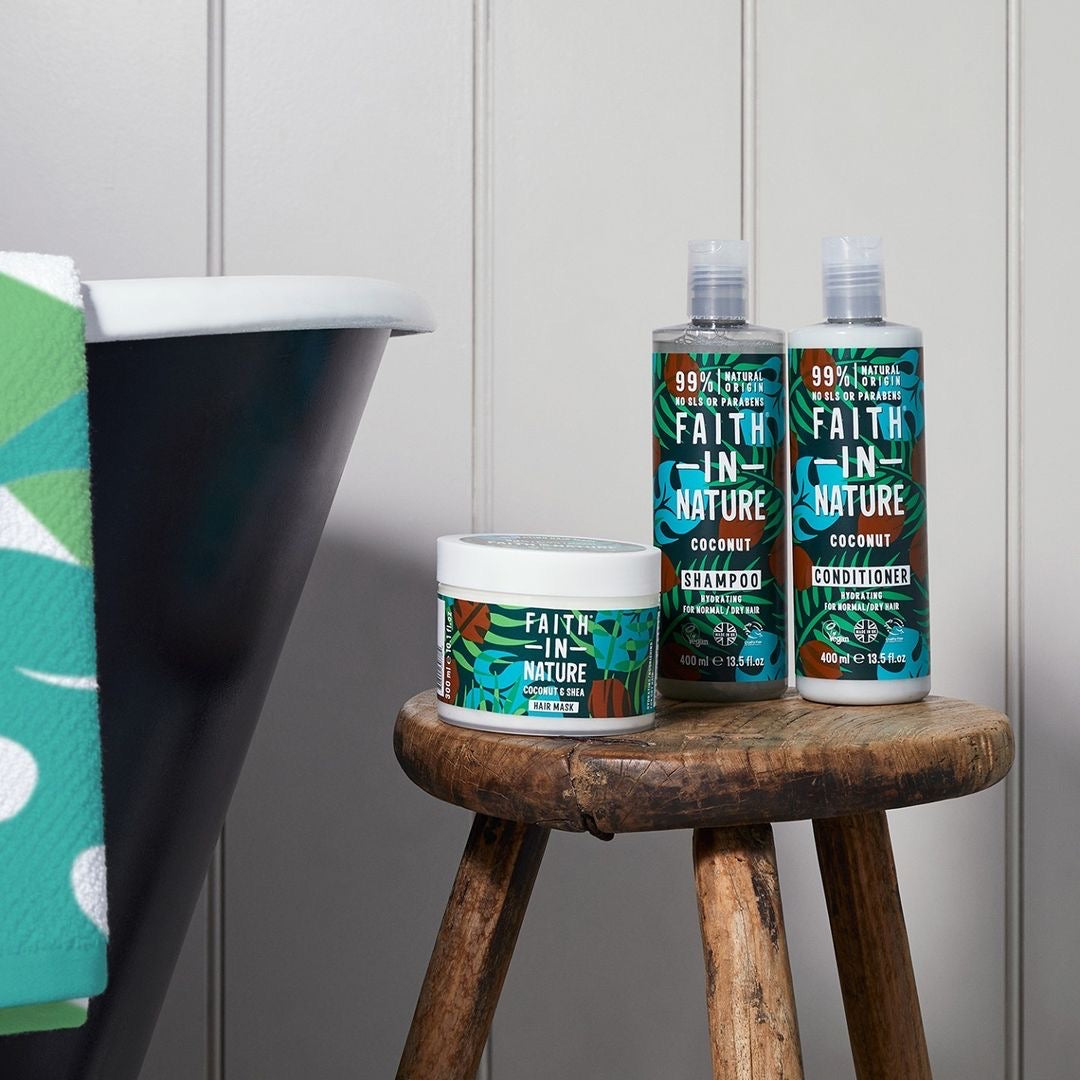 Respecting nature at heart
It was founder Rivka's passion for harnessing the power of nature, without harming it in the process that helped her develop Faith in Nature. Voted the number one natural haircare brand, Faith in Nature's products have been natural, cruelty-free and vegan since 1974. Faith in Nature are passionate about making nature accessible to all which is why they keep their prices affordable and use only the best quality naturally derived ingredients. They believe that only when we're all connected to nature, will we all commit to protecting it.