This store requires javascript to be enabled for some features to work correctly.
This Turmeric Superfood Restoring Treatment Mask provides antioxidant protection and hydration to boost skin radiance whilst balancing out skin tone. Enriched with Turmeric Root Powder, it aims to help with dryness and blemishes thanks to its skin-calming powers. Enriched with Turmeric. Promoting the brightening of your skin by aiding in skin regeneration, it works quickly to smooth your skin's complexion. Turmeric Root Powder : Rich in curcumin, a natural active ingredient that promotes the regenerating and brightening of the skin by aiding skin regeneration. Natural Calming properties can help to calm and soothe the skin for a more balanced complexion. Highly Moisturising Highly moisturising cream-textured treatment, aiming to improve the appearance of fine lines, wrinkles and brown spots. Glowing Skin .To achieve plumper, dewy, brighter & glowing skin due to a multitude of potent botanical ingredients
Vegan & Cruelty Free
Natural Ingredients 

Free from Parabens, Sulphates & Mineral Oils

Gluten & Wheat Free
60ml
Suitable for All Skin Types
Product Information
Description

The Dr Botanicals Turmeric Superfood Restoring Mask uses key ingredients:

Turmeric Root Extract: Anti-oxidative activity. Rich in curcumin, a natural active ingredient that promotes the regenerating and brightening of the skin by aiding skin regeneration. Natural Calming properties can help to calm and soothe the skin for a more balanced complexion.


Seabuckthorn Berry Oil: Helping to reduce skin ageing signs, giving skin glow and strength.

Glycerin: A humectant that helps balance the moisture in your skin. If your skin is dry, it will draw in moisture and if your skin is oily, it will help decrease the oily appearance of your skin. It occurs naturally in our skin, and in skincare it can help to protect the skin's barrier.

Ingredients

Aqua (Water), Caprylic/Capric Triglyceride, Glycerin, Glyceryl Stearate SE, Cetearyl, Alcohol, Stearic,Acid, Benzyl Alcohol, Ammonium,Acryloyldimethyltaurate/VP Copolymer, Xanthan Gum, Gluconolactone, Sodium Benzoate, Lavandula ,Angustifolia (Lavender) Oil, Curcuma Longa Root (Turmeric) Root Extract, Hippophae Rhamnoides (Seabuckthorn) Fruit Oil, Linalool, Dehydroacetic Acid,Calcium Gluconate, Geraniol, Isoeugenol.
Why We Love Dr Botanicals
Dr Botanicals is a Multi Award Winning European Skincare Company with a single belief that Natural Skincare Works.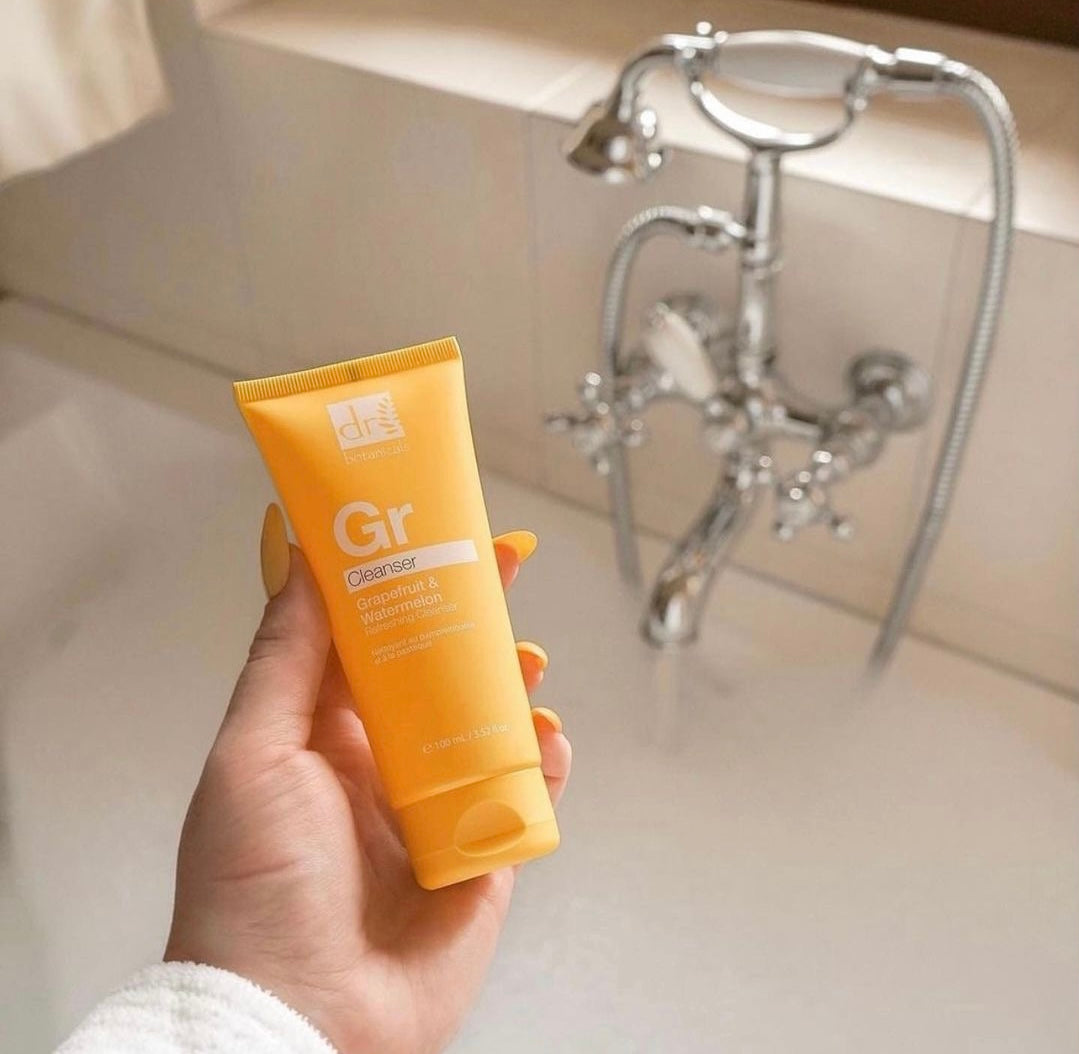 So what makes Dr Botanicals so special?
Their skincare was born from the value of respecting the earth and their skincare collection is created and based on their drive to find the best natural ingredients. This allows them to deliver specific solutions, treatments and benefits to your skin. All in a natural way. Their philosophy is:
Vegan & Natural Skincare = Results 

Vegan & Natural Skincare = Skincare for everyone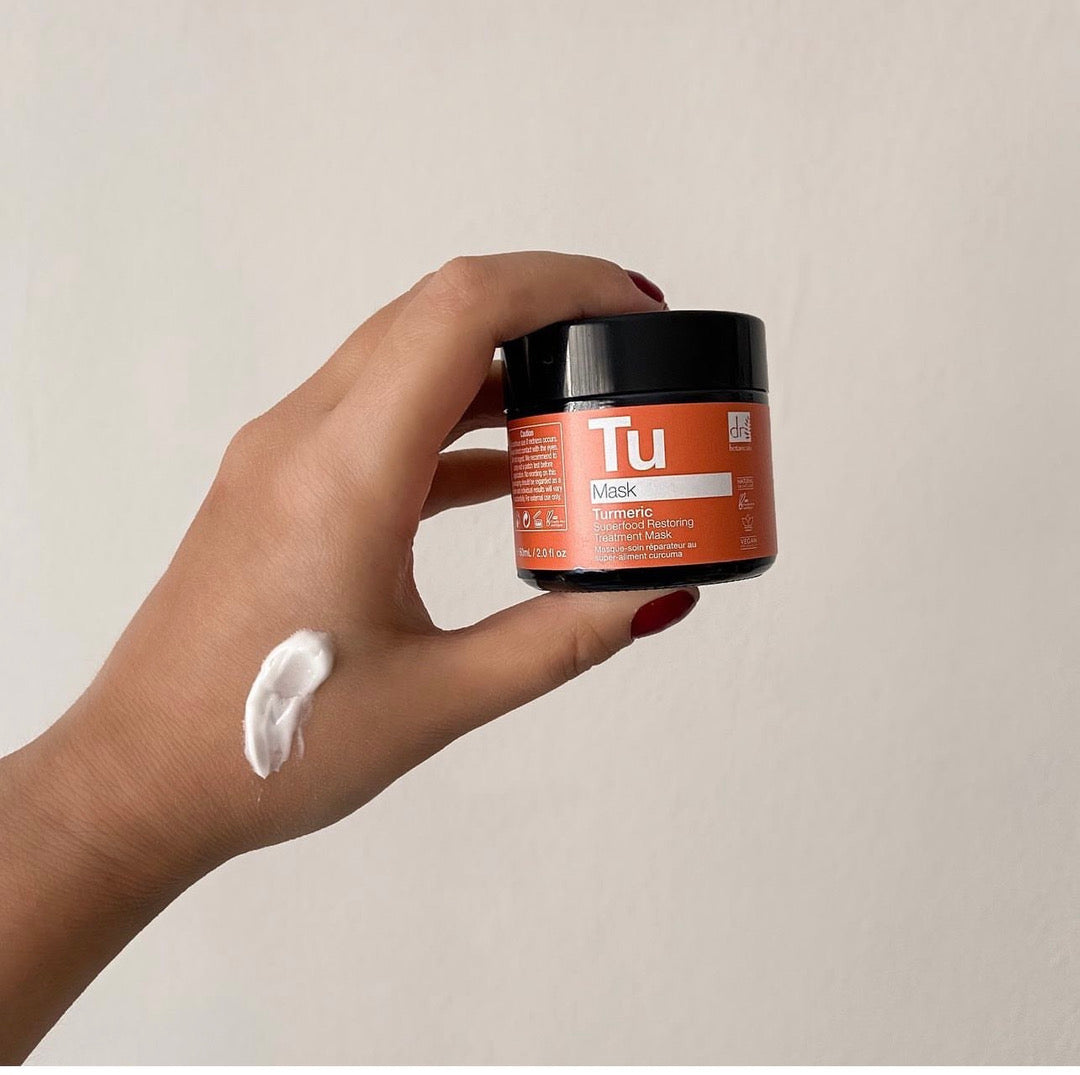 Loud and Proud!
As a loud and proud LGBTQ+ owned brand, Dr Botanicals
champions diversity. They want every person that loves their products to feel
good about themselves, and feel part of their family. Being a small business,
they find it easy to celebrate every unique member of their team and they will
always support movements for equality, because there is always work that needs
to be done.
Not only that but their promise is to be carbon-free by
2025, and to use only eco-friendly packaging by 2023. This makes sense when
combined with their natural and vegan products that are made using the most
natural processes.