This store requires javascript to be enabled for some features to work correctly.
Gently clean and clarify your skin with our Grapefruit & Watermelon Superfood Refreshing Cleanser, rich in antioxidants and natural botanical extracts that gently clean to help prevent imperfections without drying out your skin. Grapefruit is also an excellent source of vitamin C, a powerful antioxidant and skin brightener. It helps stimulate the production of collagen, the protein responsible for smooth, healthy, youthful skin. This cleanser is perfect for those looking to for a smoother, brighter, and fresher skin complexion through natural nutrients and vitamins. Whilst also helping to fight free radical damage, which causes dull skin, due to the high content of antioxidants.
Vegan
Cruelty Free

98.3% Natural
100ml
Suitable for All Skin Types
Product Information
Description

The Dr Botanicals Grapefruit and Watermelon refreshing cleanser uses key ingredients:

Watermelon Seed Oil: is known for it's hydrating properties and ability to unclog pores. A superfood that hydrates and protects the skin. It's a rich source of antioxidants and skin-loving vitamins A and C. These work together to combat free radicals that can speed up the visible signs of ageing. It can also help reduce sun damage because vitamins A and E, are powerful antioxidants that fight off free radicals caused by UV exposure.


Grapefruit Seed Oil: Comes with a gorgeous naturally fruity scent. It can help to cleanse and refresh the skin by removing old, dead cells that sit on the surface of our skin - revealing a bright and healthy complexion.

Glycerin: A humectant that helps balance the moisture in your skin. If your skin is dry, it will draw in moisture and if your skin is oily, it will help decrease the oily appearance of your skin. It occurs naturally in our skin, and in skincare it can help to protect the skin's barrier.

Ingredients

Aqua (Water), Cocamidopropyl Betaine,Coco-Glucoside, Glycerin, Sodium Chloride,Xanthan Gum, Benzyl Alcohol, Coconut Acid,Gluconolactone, Limonene, Citrus Grandis(Grapefruit) Peel Oil, Sodium Benzoate, Citric Acid,Dehydroacetic Acid, Citrullus Vulgaris(Watermelon) Seed Oil, Citrus Aurantium Dulcis(Orange) Peel Oil Expressed, Calcium Gluconate.
How to Use

Morning and evening, wet your hands or a cotton pad and add a small amount of the jelly. Massage into a lather, on the face and eye area, to remove make-up, oil and impurities.
Why We Love Dr Botanicals
Dr Botanicals is a Multi Award Winning European Skincare Company with a single belief that Natural Skincare Works.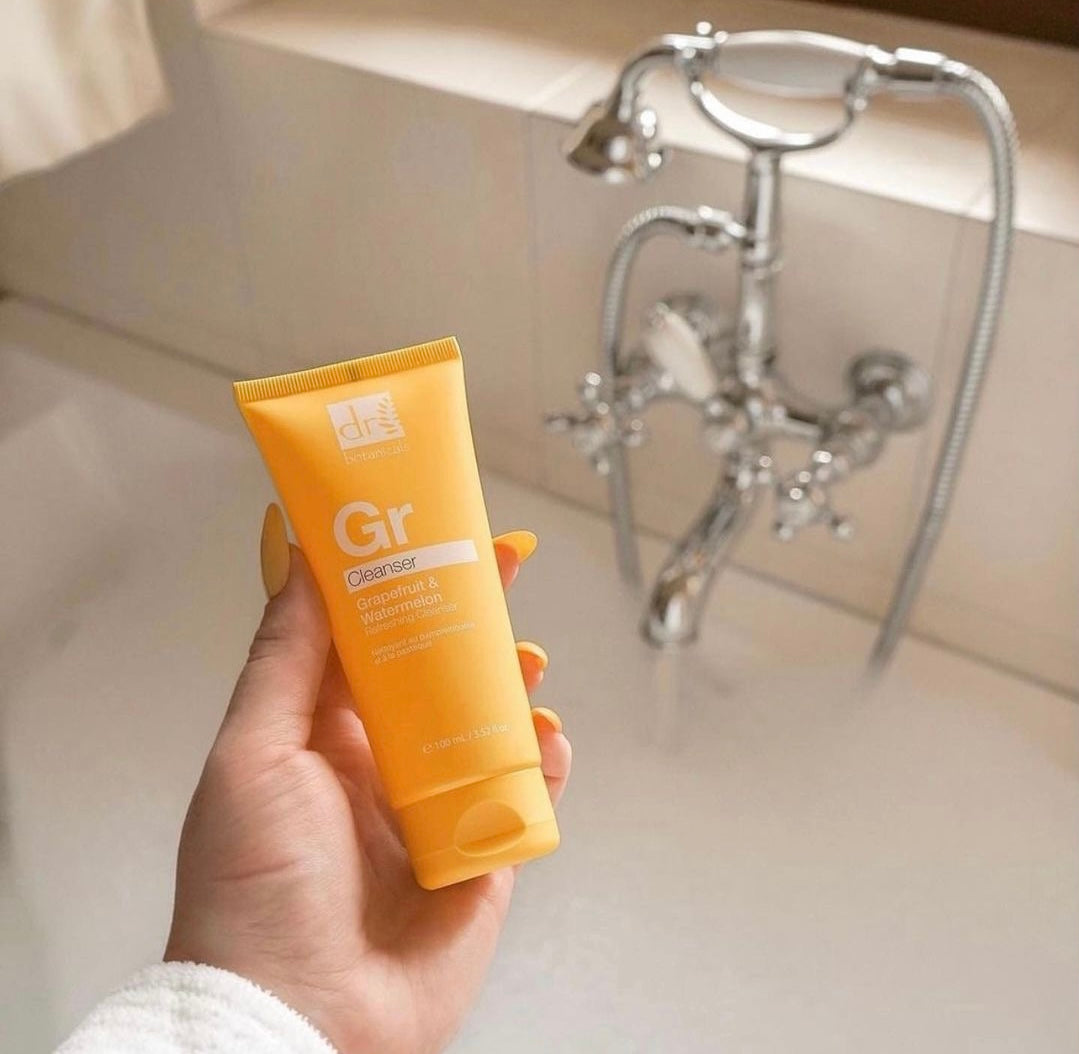 So what makes Dr Botanicals so special?
Their skincare was born from the value of respecting the earth and their skincare collection is created and based on their drive to find the best natural ingredients. This allows them to deliver specific solutions, treatments and benefits to your skin. All in a natural way. Their philosophy is:
Vegan & Natural Skincare = Results 

Vegan & Natural Skincare = Skincare for everyone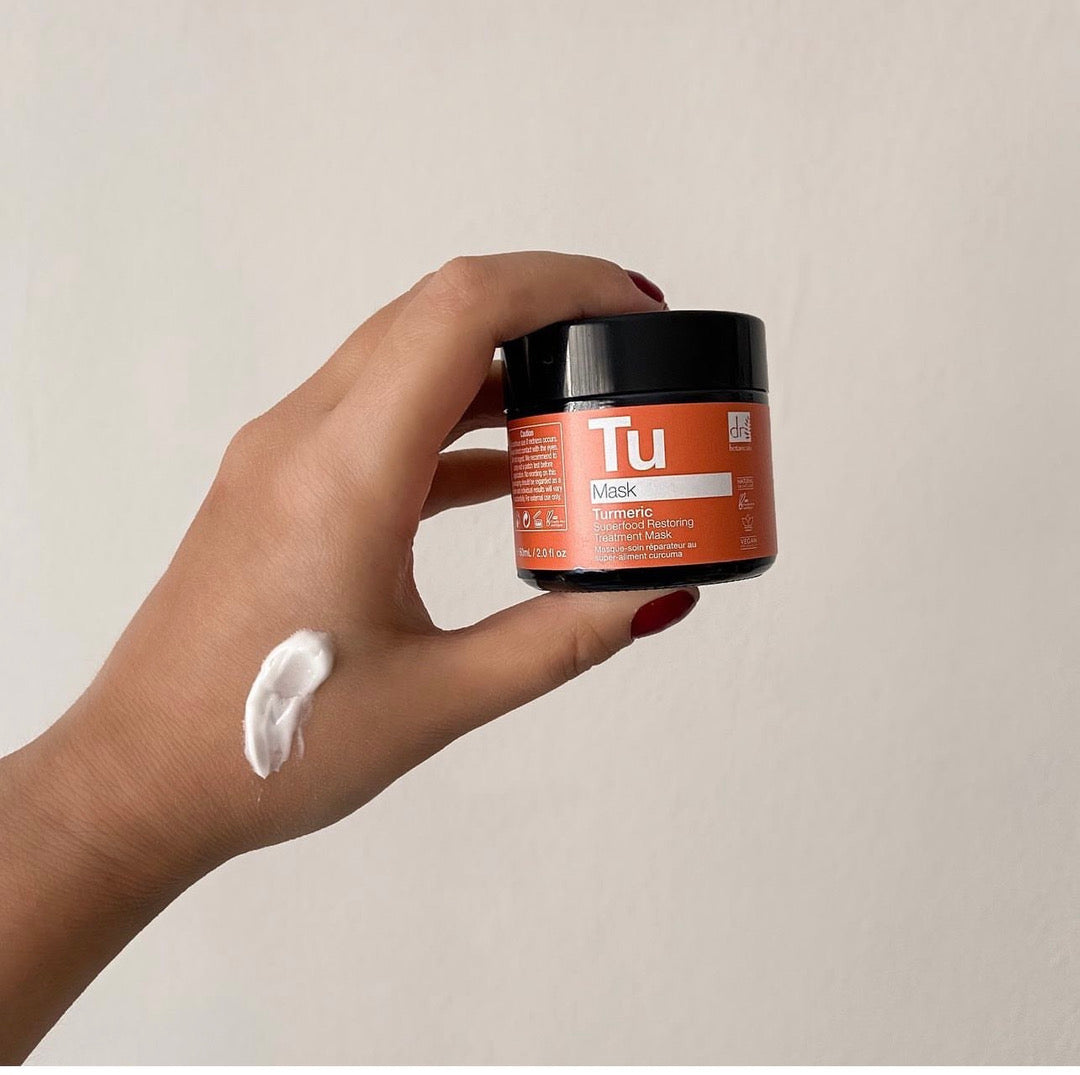 Loud and Proud!
As a loud and proud LGBTQ+ owned brand, Dr Botanicals
champions diversity. They want every person that loves their products to feel
good about themselves, and feel part of their family. Being a small business,
they find it easy to celebrate every unique member of their team and they will
always support movements for equality, because there is always work that needs
to be done.
Not only that but their promise is to be carbon-free by
2025, and to use only eco-friendly packaging by 2023. This makes sense when
combined with their natural and vegan products that are made using the most
natural processes.