This store requires javascript to be enabled for some features to work correctly.
This super gentle rosewater mist tones, cools and hydrates the skin. Mist over face for a boost of cooling hydration; perfect on a hot day, after exercise or just whenever your skin needs a little stress relief. Great for all skin types.
Vegan & Cruelty Free
100% Natural, 100% Organic
Made in the UK
30ml
Product Information
Description

The Nathalie Bond Bloom Face Mist is 100% Natural facial spray. It contains Rose Water which is steam distilled from organic rose petals and it does not contain any chemicals or preservatives. It imparts a subtle and feminine perfume, is a mild astringent and has antibacterial and anti-inflammatory properties.
Ingredients

rosa damascena (rose) flower water*.

*organic ingredients.
How to use

Shake before using. Close your eyes and spritz your face a few times before rubbing in. We recommend using it on your face after cleansing and before applying moisturiser.
Why We Love Nathalie Bond
Nathalie Bond's mission is to provide clean, plant-based skincare products that are gentle and safe for the whole family.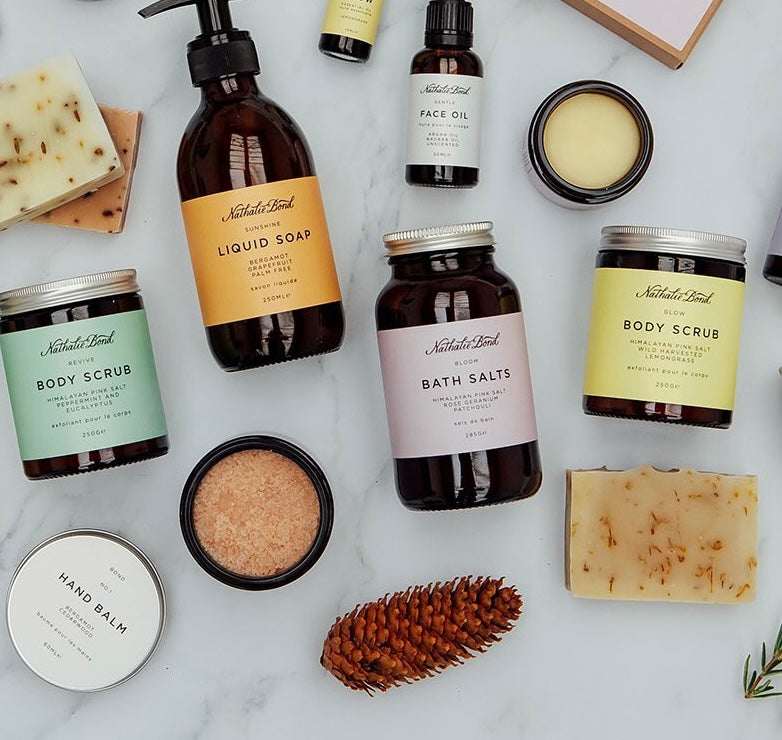 So what makes Nathalie Bond different?
Nathalie Bond are a small family business from North Wales. Their philosophy is to create products using the best possible organic and natural ingredients and nothing else. The carefully hand crafted products use plant-based formulas which deliver deep skin nourishment. Every product is gentle and pure; everyday luxuries that don't cost the earth. Each product meets high ethical standards and are packaged with the environment in mind so they don't use any plastic bottles in their range. All of Nathalie Bond's products contain No Palm Oil, No Sulphates, No Parabens, No Petrochemicals, No Synthetic Colours and No SLS.