This store requires javascript to be enabled for some features to work correctly.
A calming product which supports skin hydration and prevents excessive dryness. Perfect for the specific needs of mature skin, as well as sensitive skin prone to irritation. The formula, based on Damask rose hydrosol, is rich in plant extracts with antioxidant and anti-ageing properties. It promotes natural regeneration of the epidermis and reinforces the hydrolipid barrier. Providing instant cooling relief to tired complexions, the mist restores optimum hydration levels.
Vegan formula
Cruelty Free
Natural & Organic Ingredients
Paraben Free
Free from; Silicones/Silicone oils, SLS or SLES & PEG / PPG
50ml
Product Information
Description

RESULTS: perfectly hydrated, refreshed and relaxed skin, less prone to epidermal dryness.

Ingredients:

DAMASK ROSE HYDROSOL – prevents the deepening of wrinkles and loss of firmness, strengthens blood vessels and soothes irritations, leaving the skin smooth and nourished.

HYDROLYSED ALGAE EXTRACT - soothes irritations, conditions the skin and helps maintain optimum hydration.

LACTONE OF GLUCONIC ACID - moisturises the skin, reduces wrinkles and promotes collagen and elastin synthesis.

FRENCH ROSE EXTRACT - has an antioxidant, anti-wrinkle and firming effect.

DAMASK ROSE OIL - neutralises free radicals, promotes epidermal growth and regeneration, and smoothes the skin.
Ingredients

ROSA DAMASCENA (DAMASK ROSE) FLOWER WATER*, AQUA*, GLYCERIN*, PROPANEDIOL*, TREHALOSE*, HYDROLYZED ALGIN*, ROSA GALLICA (FRENCH ROSE) FLOWER EXTRACT*, ROSA DAMASCENA (DAMASK ROSE) FLOWER OIL**, GLUCONOLACTONE*, SODIUM BENZOATE, POTASSIUM SORBATE, SODIUM PHYTATE, CALCIUM GLUCONATE*, SORBIC ACID, ZINC SULFATE, ALCOHOL
How to Use

Close your eyes and spray your face from a distance of 15-20 cm, then wait until fully absorbed.

Use in the morning and at bedtime as part of your skin care routine, after cleansing and before applying serums and moisturisers.

Also suitable for instant refreshment during the day, especially in summer.
D'Alchemy have a powerful and effective holistic approach to skincare.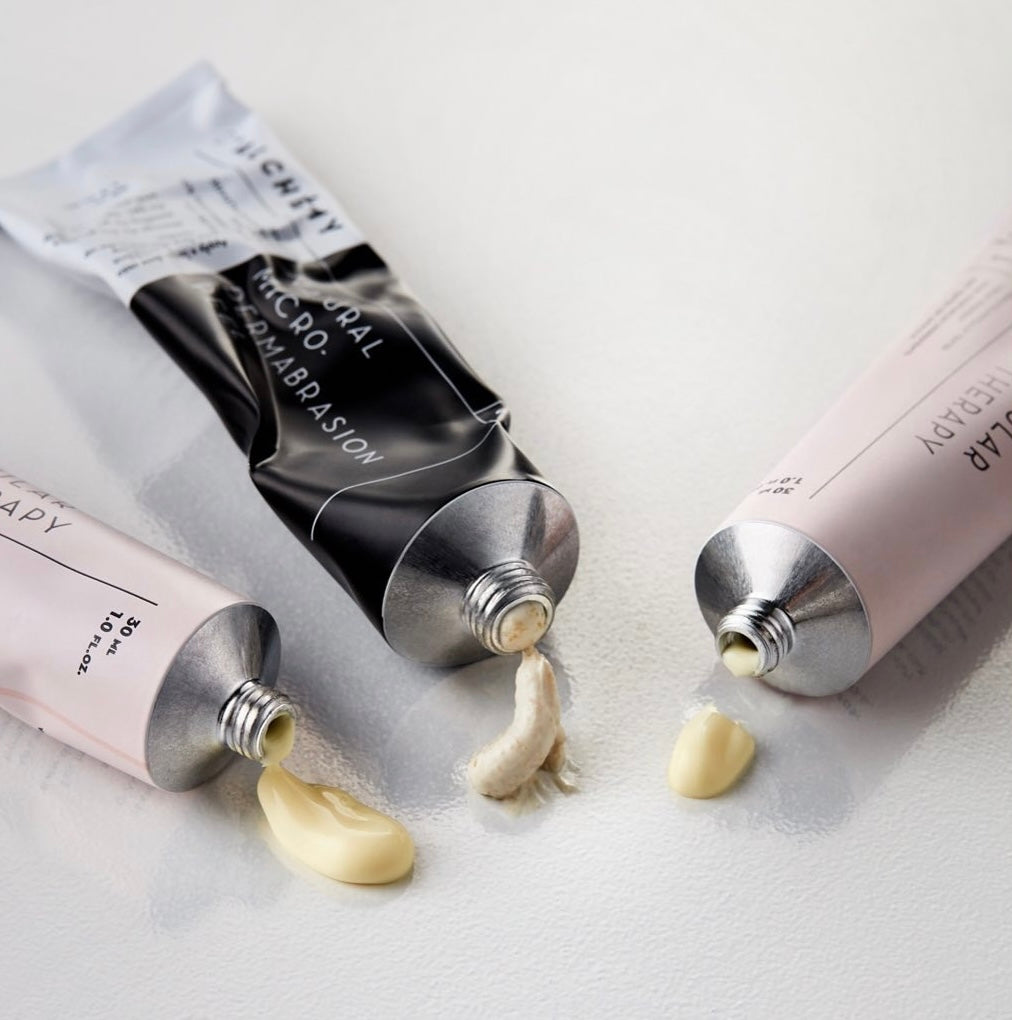 So what makes D'Alchemy so special?
D'Alchemy see nature as an essential and endless source. Nature is where the substances they need and use their knowledge and inspiration comes from. They know which substances contained natural raw ingredients which are effective and understand the mechanisms of how they affect the human body, and especially our skin.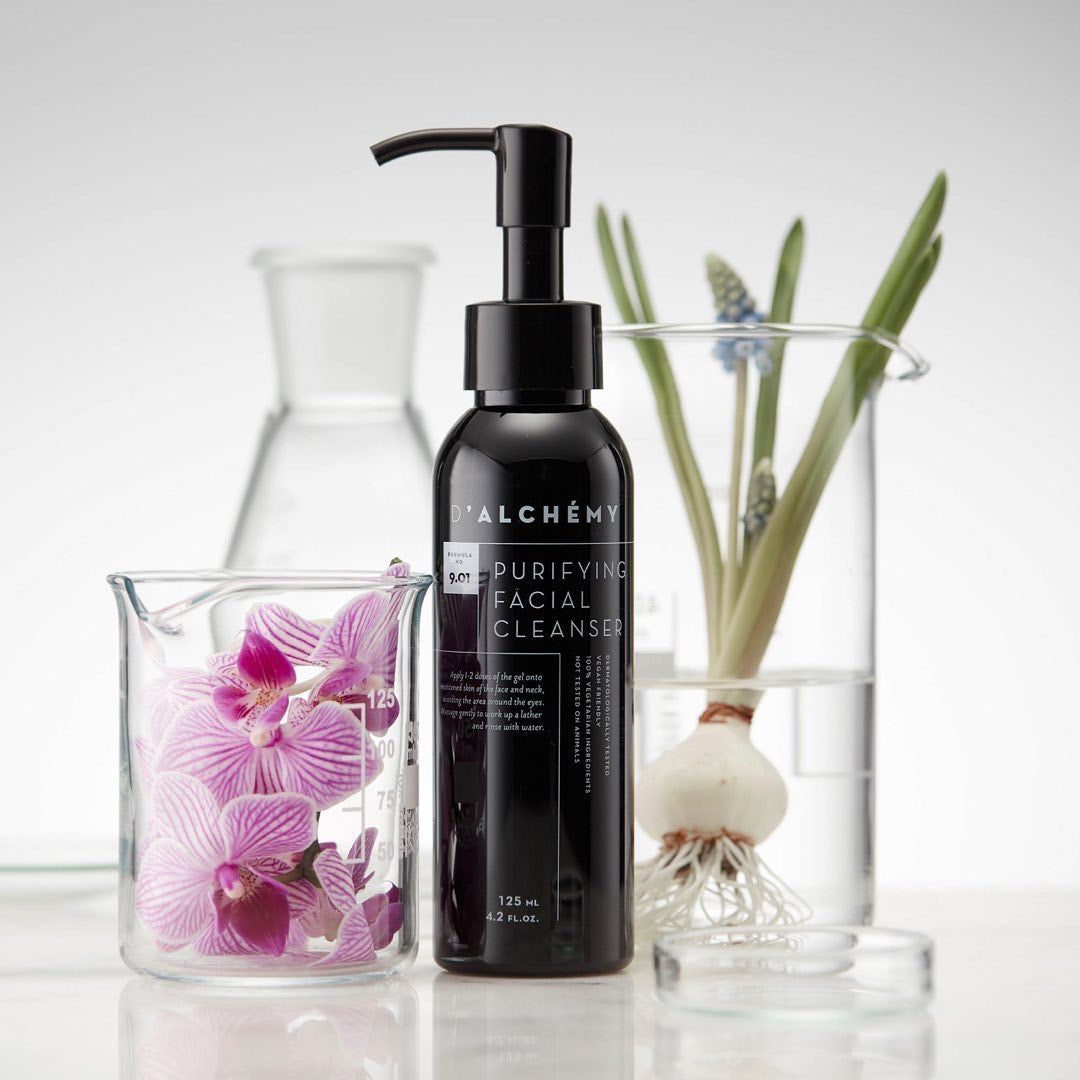 Carefully selected effective ingredients for award winning products
In their products there is no room for unnecessary ingredients. Every ingredient in their cosmetics contributes to its effective action. All their natural ingredients are carefully selected from organic sources to ensure their effectiveness and potency. This has enabled D'Alchemy to produce a wide range of natural and holistic Award Winning Skincare. With Awards from Beauty Bible, Free From Skincare Awards, Natural Health Beauty Awards, Beauty & Health Awards, Green Parent Natural Beauty Awards and many more.