This store requires javascript to be enabled for some features to work correctly.
While away long summer days in Bloomtown's lush, rose-strewn gardens. This isn't your gran's rose scent, though she'll probably adore it, too. A gorgeous modern rose balanced with not-too-sweet white florals. Turn bath time into the ultimate pampering experience with our mineral-rich, beautifully scented Pink Himalayan Salts, enriched with vitamin E.
Vegan Friendly & Cruelty Free
Palm Oil Free
Free from Sulphates, PEGs, SLS and Synthetic Colours & Fragrance
Paraben Free
Contains no Petrochemicals, Phthalates and no TEA/MEA/DEA
Expertly Hand-Crafted in Cornwall
285 g
Product Information
Description

Since ancient times, humans have sought out mineral-rich springs to soak their weary bodies, and for good reason! Salt baths have the power to draw out excess moisture and swelling from aching, over-worked limbs. Bloomtown salts have the added benefit of aromatherapy, so put on some soothing tunes, pour yourself a glass of prosecco, lie back, take a deep breath and savour this time to yourself...you've earned it!
How to Use

pink himalayan salts (sodium chloride), parfum, vitamin e (tocopheryl acetate), benzyl salicylate*, hydroxycitronellal*, d-limonene*, linalool*, alpha-isomethyl ionone* *occurring in fragrance and essential oils
Bloomtown is the UK's 1st Independently Certified Palm Oil-Free Company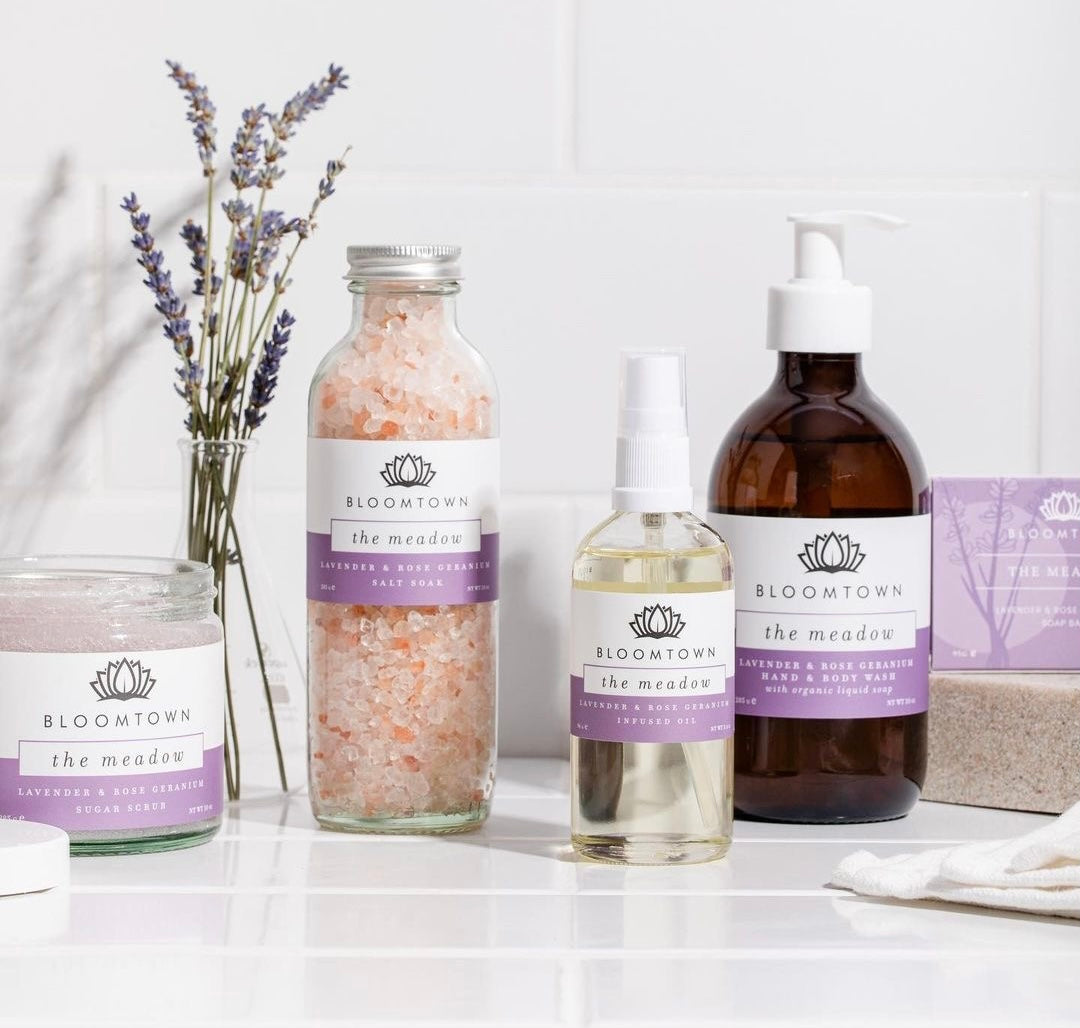 So what makes Bloomtown different?
Bloomtown was created out of Preya and Med's kitchen in 2016 after spending two years in Indonesia and witnessing first-hand the devastation caused by palm oil cultivation. They decided to create body & skincare products that are free from these harmful and destructive ingredients. They made it their mission to offer concerned consumers truly safe and effective products that don't compromise on ethics.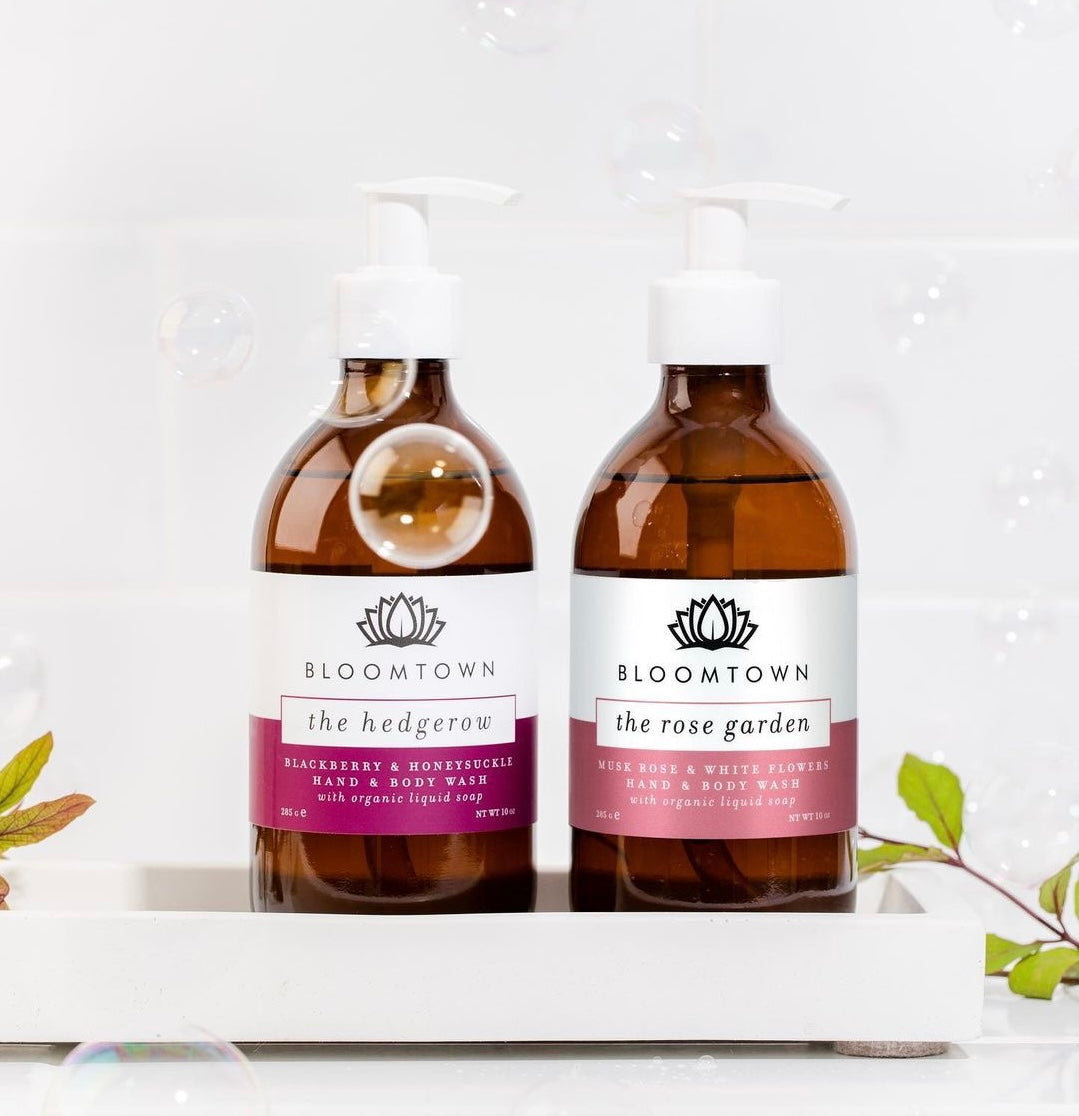 Bloomtown's range is certified cruelty free and vegan
Bloomtown formulates their products without harmful ingredients such as Sulphates, Parabens, PEGs, Petrochemicals, Phthalates, SLS, TEA/MEA/DEA and doesn't use any synthetic colours so you can be confident with what you are using on your skin.