This store requires javascript to be enabled for some features to work correctly.
A rich and hydrating Hand and Body Balm with uplifting lemon myrtle, is formulated with beautiful botanical ingredients to keep your skin soft, supple and moisturised. It is easily absorbed and we promise it will leave your hands and body feeling soft and velvety – not greasy.
Product Information
Description

Adorn Awaken Lemon Myrtle Hand and Body Balm - A beautiful, hand and body balm is truly one of life's affordable luxuries every woman should enjoy.

Luxurious Botanical Ingredients

Aloe Vera Extract contains Vitamins A, B, folic acid, enzymes, proteins, amino and fatty acids and triglycerides. Great for hydration and replenishing moisture in the skin, is healing and anti-inflammatory.

Shea Butter hydrates, restores and prevents moisture loss.

Coconut Oil similar to your skin's bio-support network, deeply hydrates and shields your skin from moisture loss.

Soy Lecithin is present to act as an emulsifier for the product but it also helps to hydrate, replenish and repair the skin due to its essential fatty acid content. It is derived from soybeans with skin protection qualities and acts as a natural moisturiser.

Olive Oil contains a rare compound Hydroxytyrosol which helps fight free radical damage & prevent premature aging.

Cucumber Oil is rapidly absorbed leaving no greasy feel, balancing, highly moisturising and encourages skin cell regeneration.

Sweet Almond Oil packed with antioxidants, high in vitamins E, A, D and B, contains protein, essential minerals and healthy fats as well. It is also rich in oleic (omega-9) and linoleic (Omega-6) acids.

Biodynamic Macadamia Oil is the ultimate oil for skincare as it doesn't clog the pores, is hypoallergenic and is rich in anti-aging benefits. It contains squalene and oleic acid that assists with cell regeneration and is particularly useful for dry or chapped skin as it softens and moisturises. This protective oil also helps heal skin blemishes such as scars, sunburn, minor wounds and other irritations.

Biodynamic Avocado Oil contains vitamins A, D and E and provides a soothing effect to skin, especially good for dry skin. It is an extremely good moisturising and nourishing compound. The steroline found in avocado oil can reduce blemishes and also relieve damaged skin, in particular damage caused by sun exposure.

Pumpkin Seed Oil is rich in vitamin E, zinc, omega 3- and 6- fatty acids as well as antioxidants, therefore it has tremendous benefits for the skin in terms of retaining moisture, fighting free radicals and maintaining a youthful appearance.

Carrot Oil high in antioxidants which can help protect your skin from environmental stressors. What's magical about carrot seed oil, however, is its ability to rejuvenate the look and feel of your skin.

Tomato Seed Oil is packed with carotenoid antioxidants such as zeaxanthin, lutein and lycopene along with phytosterols, polyunsaturated fatty acids and minerals, necessary for healthy glowing skin and helps skin conditions such as psoriasis, eczema, sun damage, wrinkles and age spots.

Hazelnut Oil this hydrating and rejuvenating oil is packed full of antioxidants, nutrients and flavonoids and with regular use help to give skin a more youthful vibrant appearance.
Ingredients

Purified Water, organic aloe vera extract, organic olive oil, glycerol monostearate, organic vegetable glycerin, organic shea butter, organic soy lecithin, sweet almond oil, biodynamic macadamia oil, biodynamic avocado oil, pumpkin seed oil, cucumber oil, carrot oil, corn oil, tomato seed oil, hazelnut oil, xantham gum, lemon myrtle essential oil, potassium sorbate, olive leaf extract and natural vitamin E.
How to use

Massage a generous amount of Adorn's hand & body lotion over the entire body.

Use daily after showering.
Adorn is beauty with a conscience, a cosmetics brand that makes it easy for people to create an easy ethical & healthier lifestyle who don't want to compromise on quality, style or luxury.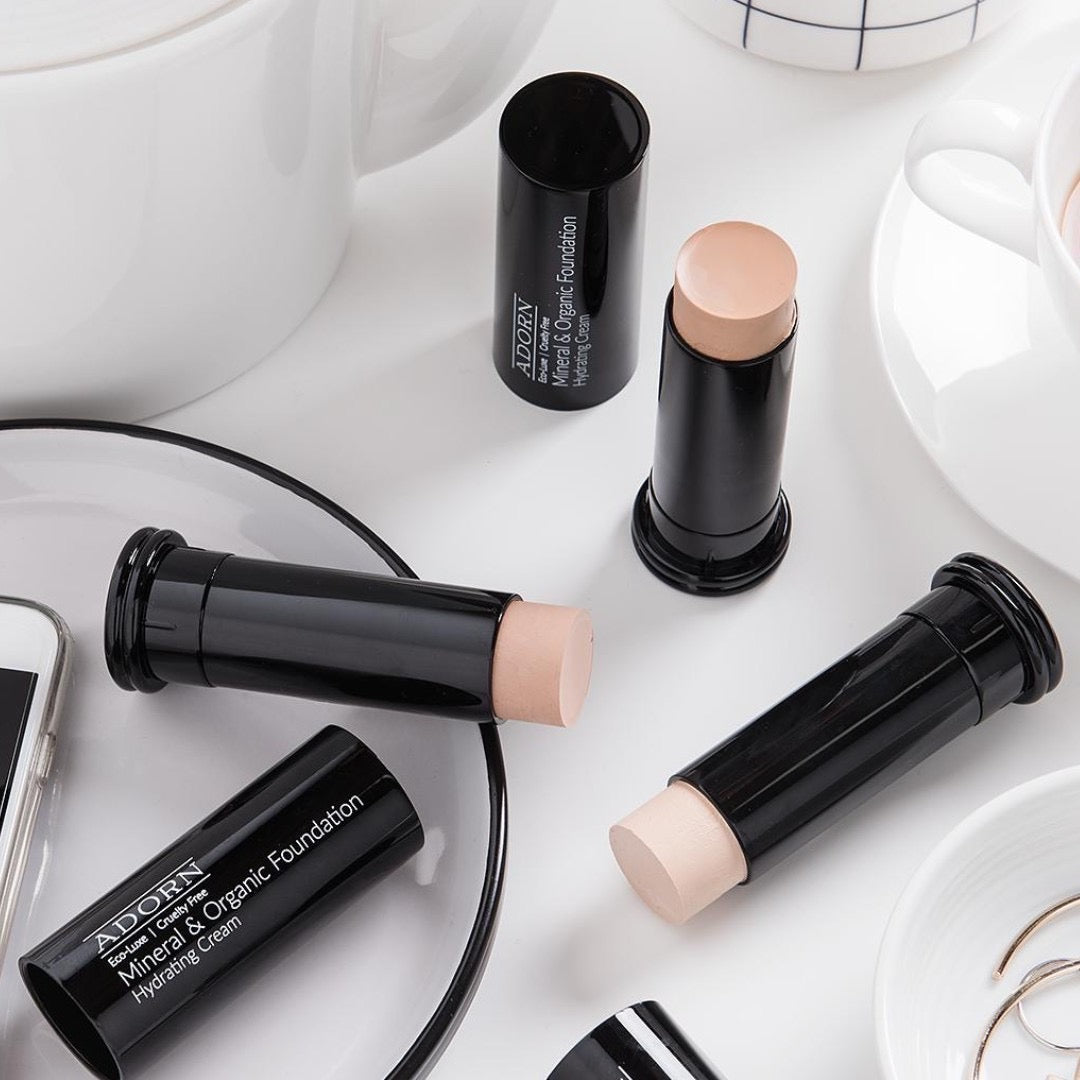 So what makes Adorn so special?
Well to begin, although many cosmetics created from mineral ingredient may appear to be identical, they are not. There are a number of different grades of raw mineral materials and botanical ingredients; a variety of densities, dispersions, particle sizes and opacity levels. The quality and variation in particle size, grade, and feel, all contribute to the final product. Adorn Cosmetics finely milled, high grade ingredients sourced only from ethical sources, this all comes together to create their unique formulations and with the purity of our premium grade, 100% natural minerals and botanical ingredients, you will also use much less product, with a small amount going a very long way.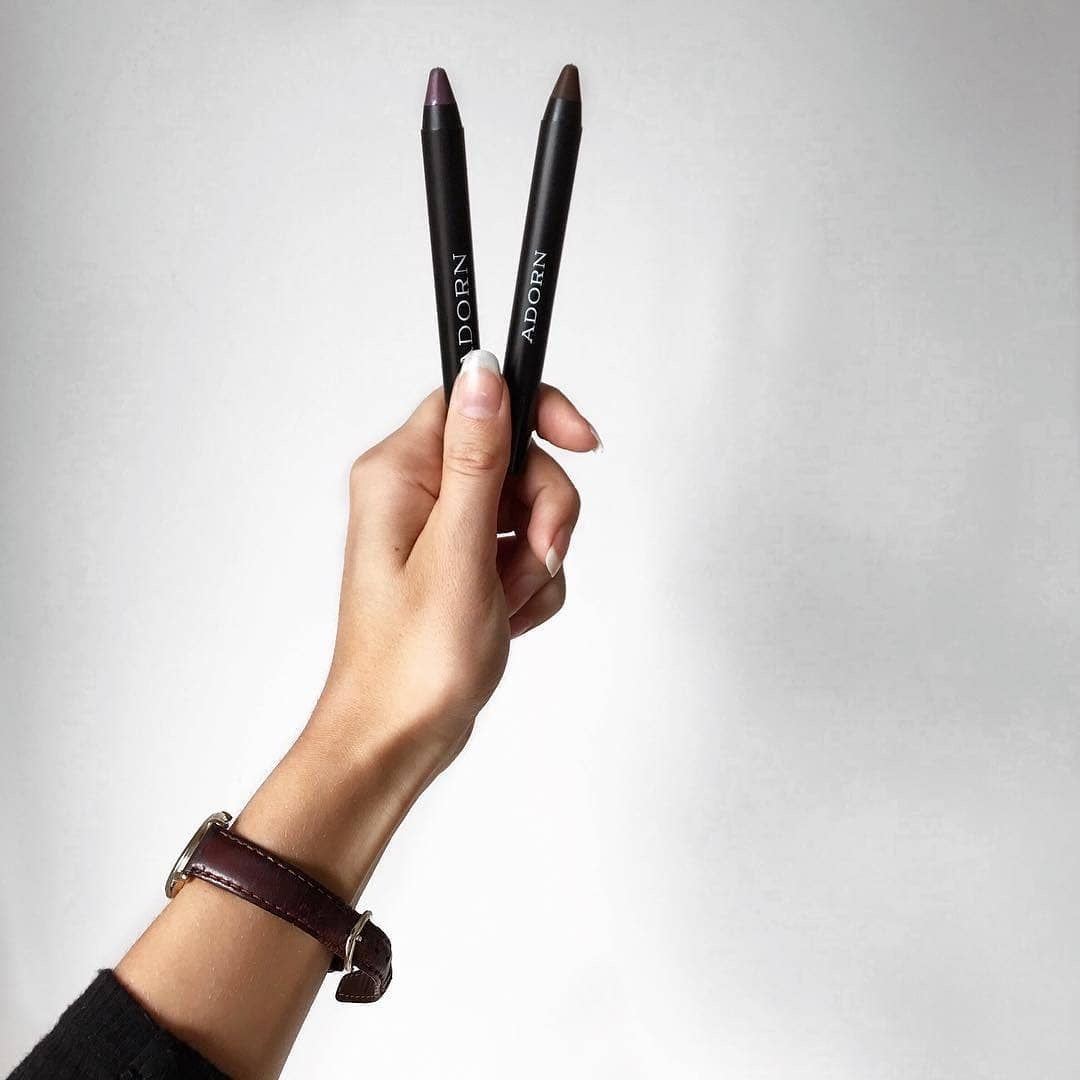 Suitable for even the most sensitive skin
 Adorn create products that are completely free from possible skin irritating, pore clogging and drying ingredients including cheap bulking fillers such as Talc, Rice Powder and Bismuth Oxychloride. Adorn Cosmetics pure formulations are safe for even the most sensitive of skin. Additionally all of their products are completely Gluten Free, so Coeliac suffers and those with gluten intolerances can shop with ease.